I try to keep all sorts of creative materials in reach of the girls so that they can let loose whenever that creative mood strikes.  I've stored them in a cute little bin tucked away inside of a cabinet in our bookcase in the kitchen.  Even though it was easily accessible and at their level, they hardly tapped into that bin. 
I decided I'd bring some of the items out from "hiding" and store them front and center so that the girls could use them regularly.  I found super cute baskets at Target last year on clearance for only $3.  I filled a basket with papers, stickers, scotch tape, a ruler, glue sticks, crayons, envelopes, and some pom-poms.  On the kitchen table, I laid out an outdoor runner found on clearance for one dollar ($1!!!) from Marshalls and set the basket right on top.
No longer out of sight and out of mind.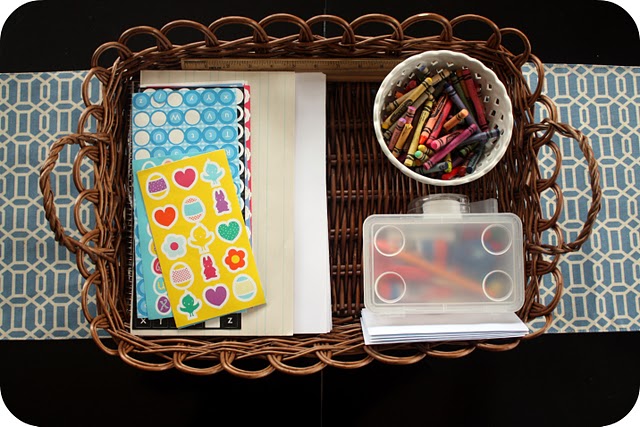 Now the girls will pull up to the table from time to time to scribble out a drawing or "write" up a letter. This art center is a blessing when I'm trying to get dinner ready and I need them safely seated close by instead of up to trouble in another part of the house.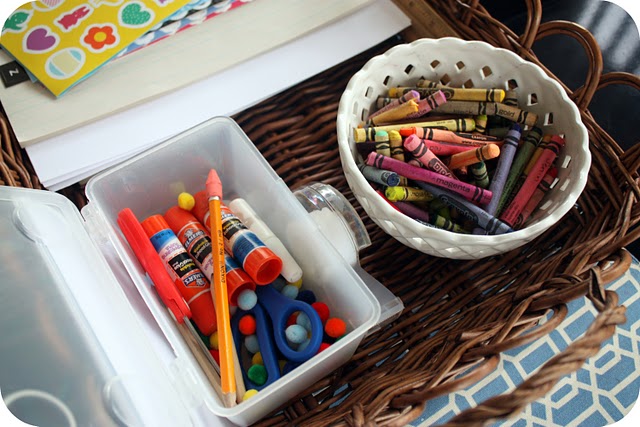 Wondering why the runner was only a dollar?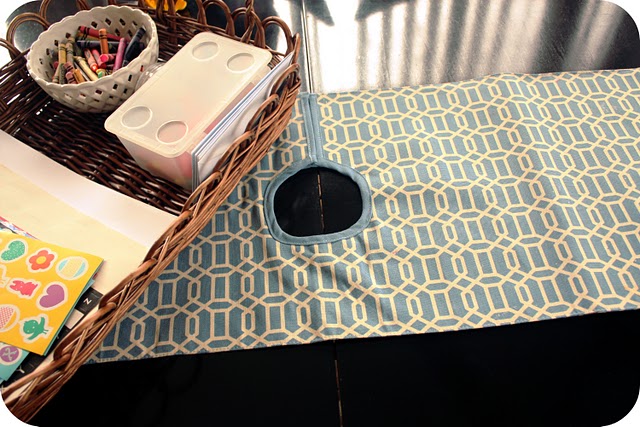 Either the art basket or a large platter of fruit covers that right up.  You would have never known if I didn't show you.  Make it work!