This Ramadan I've been trying to incorporate more traditions for the girls.  We started with moon sighting, though unsuccessful, started the ball rolling for our new Ramadan traditions.
As the girls slept that night, I did some quick decorating so that they would wake up to a special surprise.  I incorporated decorations that they have been making along with a couple of other items.
I stress "quick".  I wasn't super feeling the setup, but I wanted to get something up.  It's since changed a few times and will change a few more until it feels right.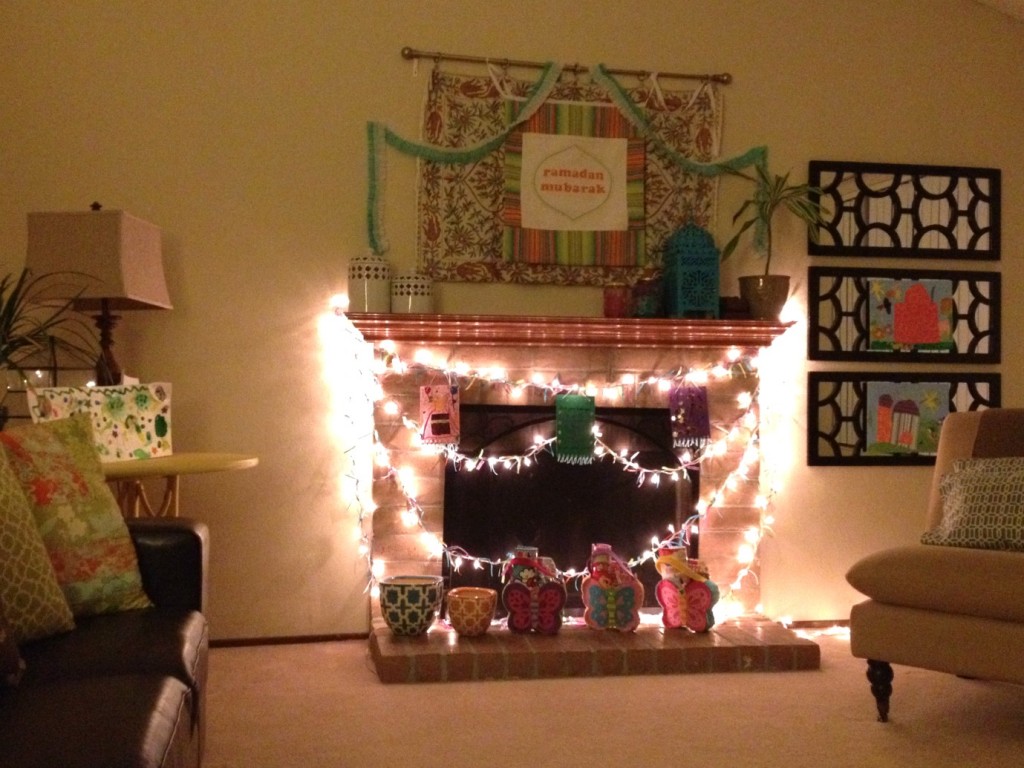 As for the gift sets, I wanted them to be more Muslim-y and Ramadan themed but the idea came to me while in Michaels the day before Ramadan started. So I just picked up a few things on the sly while they were distracted.  Oooh, glitter!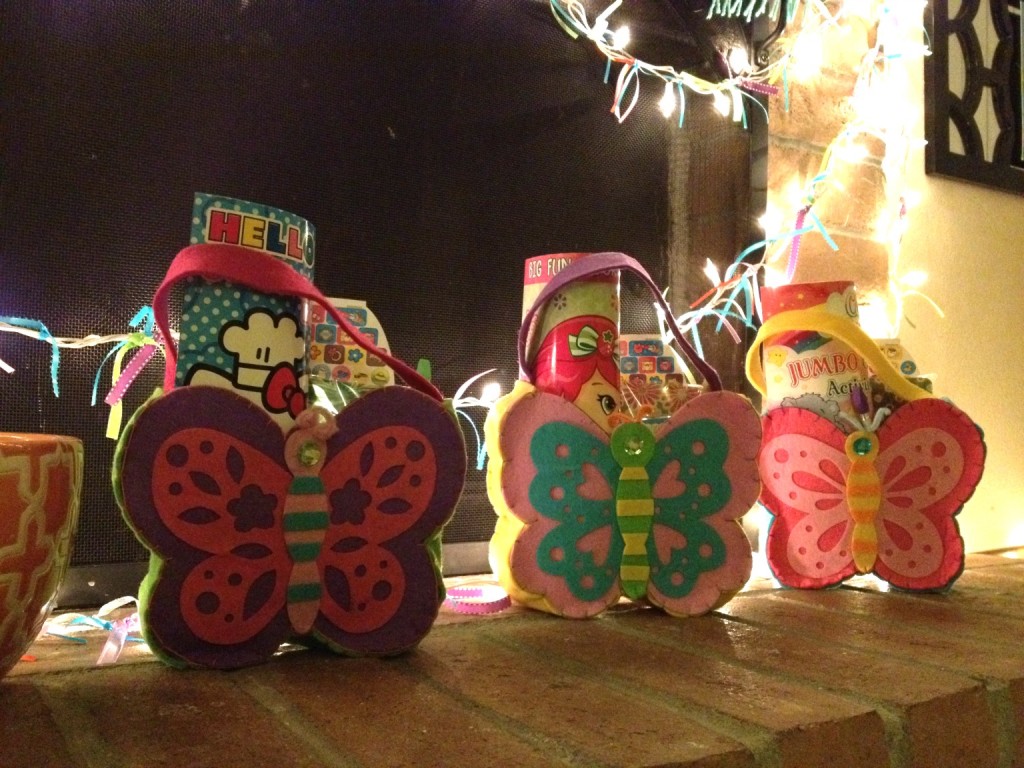 I simply placed a coloring book, stickers, bubbles, a pencil, and a journal in a cute little felt bag that I picked up on clearance.  The girls were thrilled about them.  Note: the third bag was for my niece that was sleeping over.  You didn't seriously think I made one for Baby Z, did you?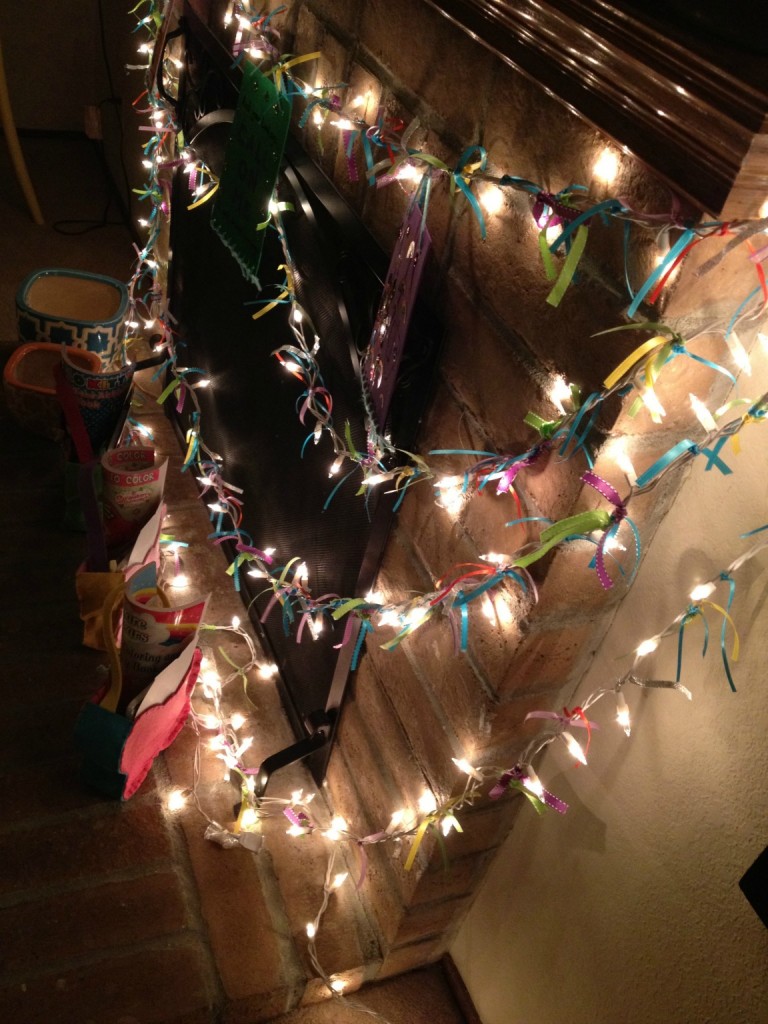 Next year I'd like to include a Ramadan countdown chart, handmade prayer beads, new prayer clothes (J will be almost 7!), and a hand sewing or knitting project to help pass the time.
This idea plays off of the idea of Christmas stockings.  I'm not against taking an idea and Muslim-ifying it. That may bug some people, but I feel we need to be creative in making our holidays special and fun for our kids.
What ways do you make Ramadan special for your children?