I love, love, love Muslim women entrepreneurs.  Whenever a Muslim owned company contacts me for a review, I'm typically up for it.  I tend to feature only companies or products that I personally love for myself.  "None of you truly believe until you wish for others what you wish for yourself."  Right?
In her own words, Iva Izman of In My Studio, is a mother of two with a passion for design.  She's an artist and graphic designer by passion, an interior designer by profession.  Her style is very clean and modern.  Nothing stuffy or cutesy.  Looking over her beautiful blog, it's obvious to see her passion for design come through.  You have to check out her home remodel!
 I was happy to receive my samples in the mail very quickly, especially considering they came all the way from Australia.  If you place an order you are emailed the file directly to print yourself.  The prints looked great with crisp lines and great color.  They are printed on photo quality paper.  I didn't mind the thin paper because once I framed it, they were safe from damage and looked beautiful in the frame.
Unfortunately, the colors I chose were not exactly as I expected upon arrival.  You know that little disclaimer about colors appearing differently on different monitors? Well, it's there for a reason.  The green was a bit brighter than I originally wanted, but didn't mind it much once it was framed and in my space.  The same issue arose with the print I ordered for Zaynab. I thought I selected a shade of pink but received a light purple instead. However, it should be noted that I ordered "pale violet", so the name should have been an indication to me! It worked out though because I actually liked the purple better!
Iva is a darling to work with.  Very sweet and understanding.  I was able to customize a print without hassle. Her shop features so many gorgeous Islamic art prints to chose from that will match any décor.  In my opinion, her prints would make great gifts once framed.  Hostess gifts, housewarming, wedding, baby shower, Eid… anything really!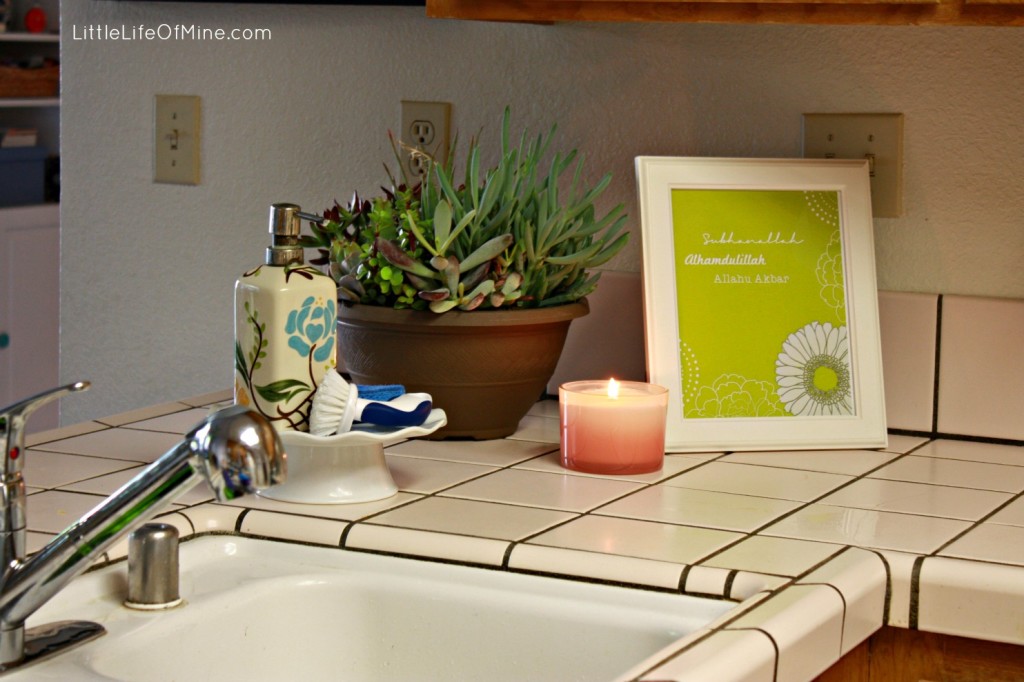 I loved the "SubhanAllah, Alhamdulilah, Allahu Akbar" (Translation: Glorious is God, All praise due to God, and God is great) print.  It's in my kitchen and is a wonderful reminder to supplicate while prepping meals.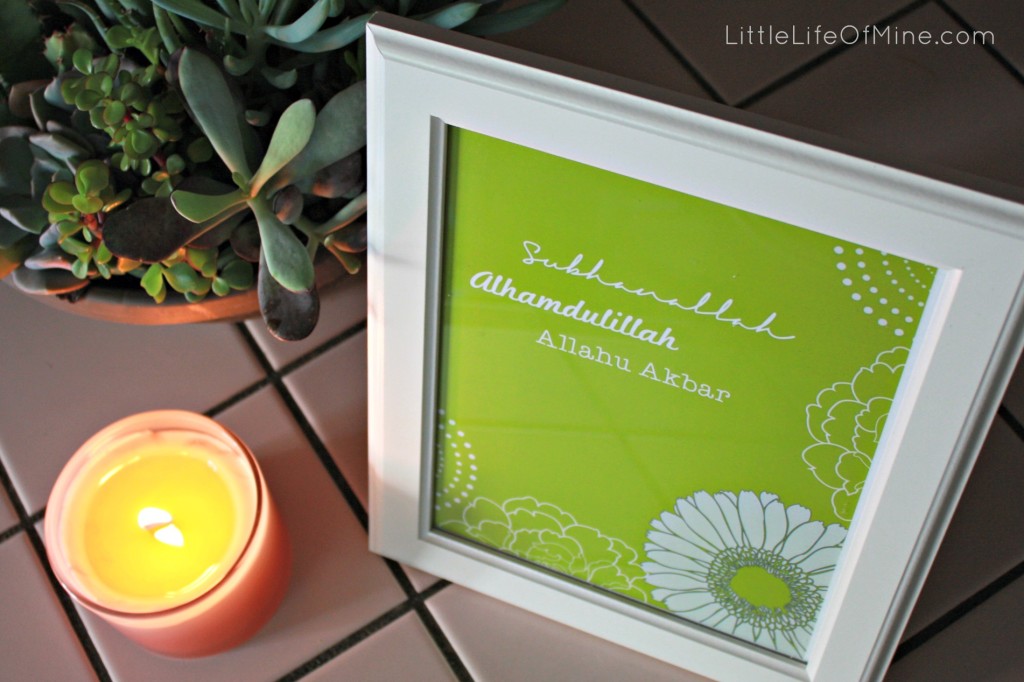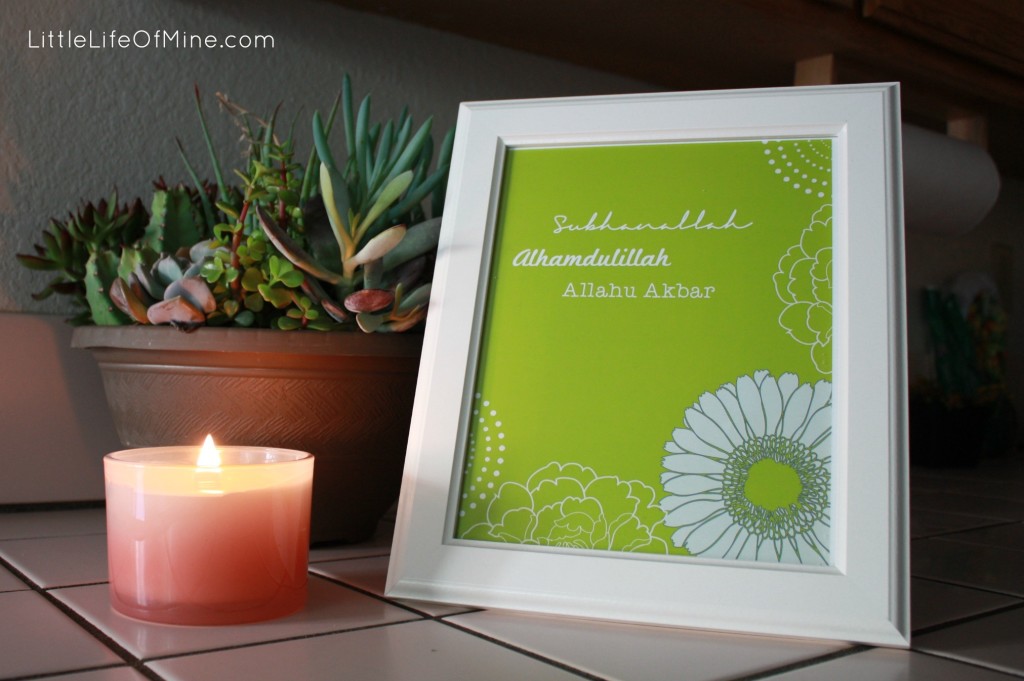 Z is for Zaynab, Zaraffa (Arabic for giraffe), and Zigzag! I combined my love of all three things in this adorable creation.  Such a simple print, but it adds a stylish touch to Zaynab's current nursery.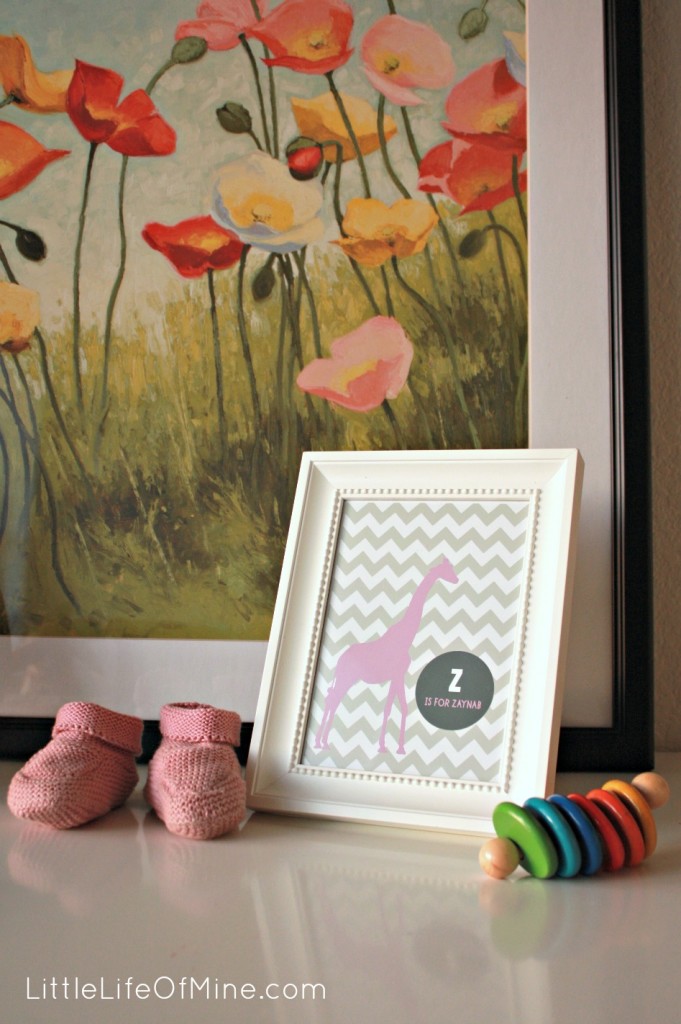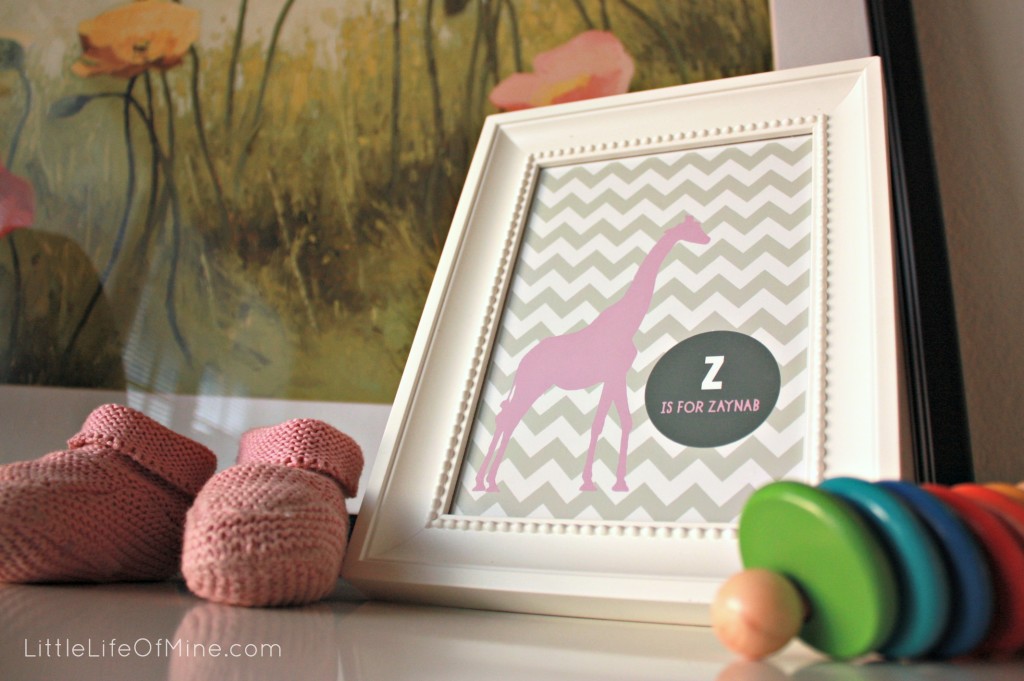 Here are some other favorites from the shop: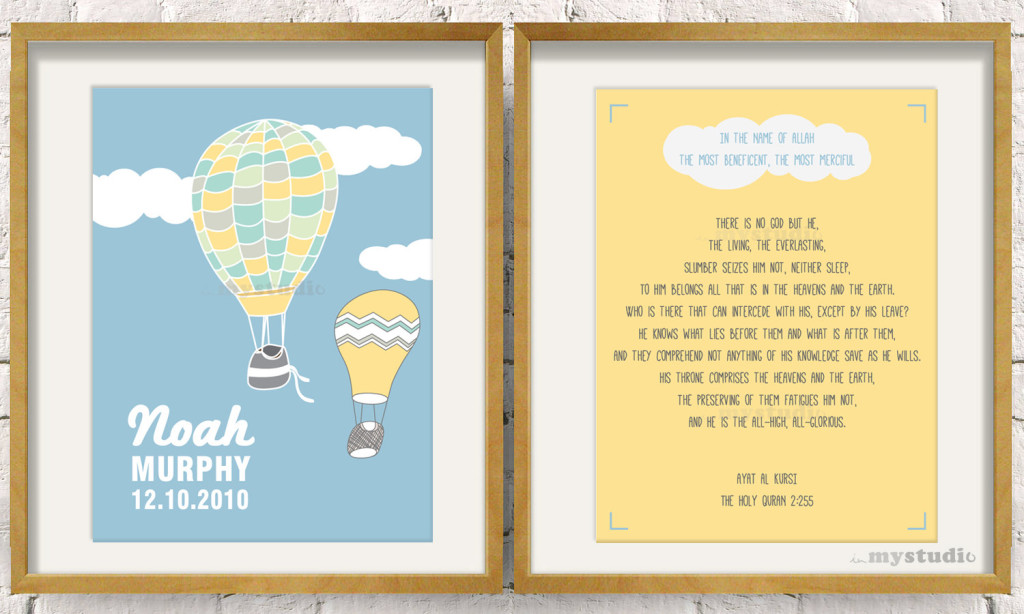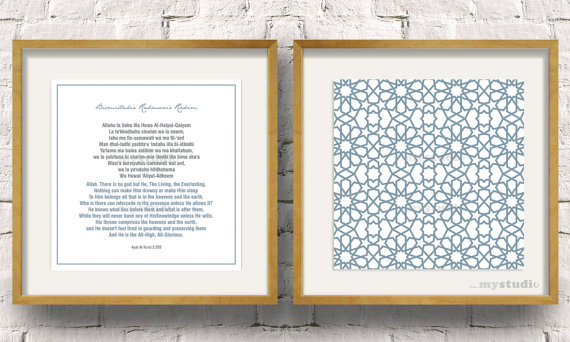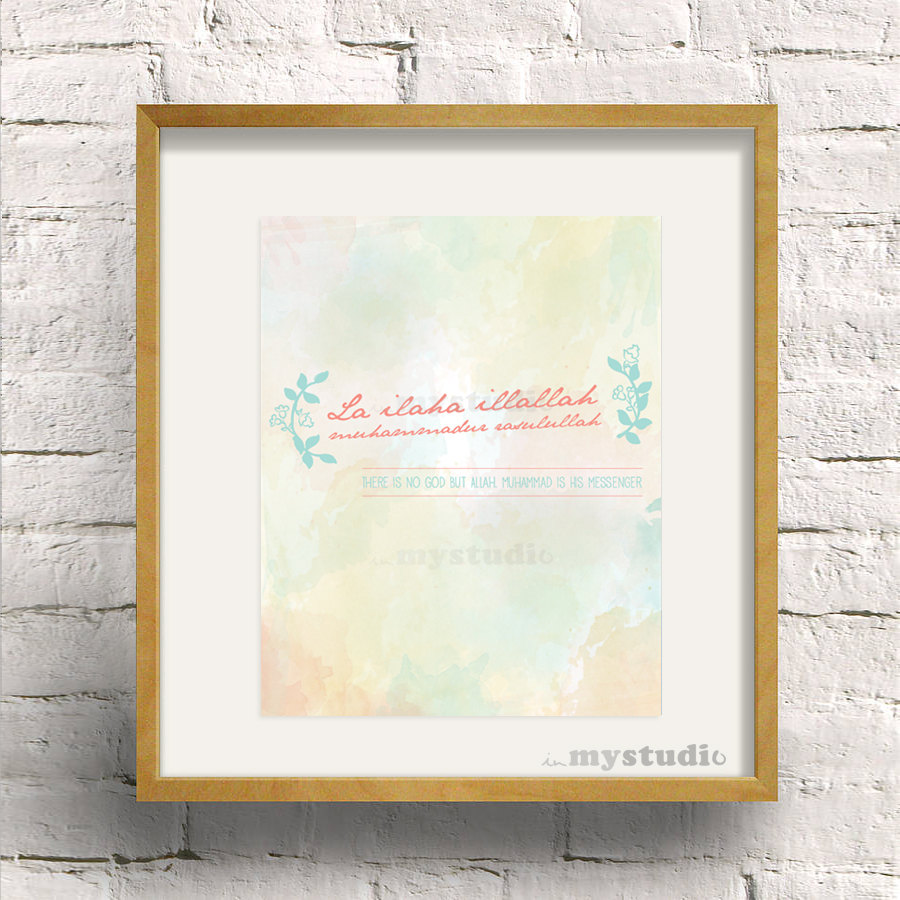 Ready for the best part?  In My Studio is offering one reader one free print of their choice from the entire shop! Free shipping worldwide! This is open to International readers, yay!  All you need to do is:
Giveaway open from May 29, 2013 – June 5, 2013 11:59 PST.   Giveaway now closed!
That's it! Ready, set, go!
One winner will be chosen at random through the "And the winner is…" WordPress plugin.
And the winner is…  Nurul Najwa
This Little Life of Mine received  complimentary art prints.  The opinions reflected here are entirely of my own.