I'm a sucker for sentimental items and great packaging.  I found The Olive Tree Soap Company through Facebook and was instantly drawn for two reasons,  reading "olive tree soap" reminded me of my dear, late grandmother and the packaging is gorgeous!
Though I haven't had the chance to personally review the products myself, I am pleased to offer them here to my readers as an amazing prize for the Eid Extravaganza Giveaway! So here to speak on her company's behalf is Sobia Hussain.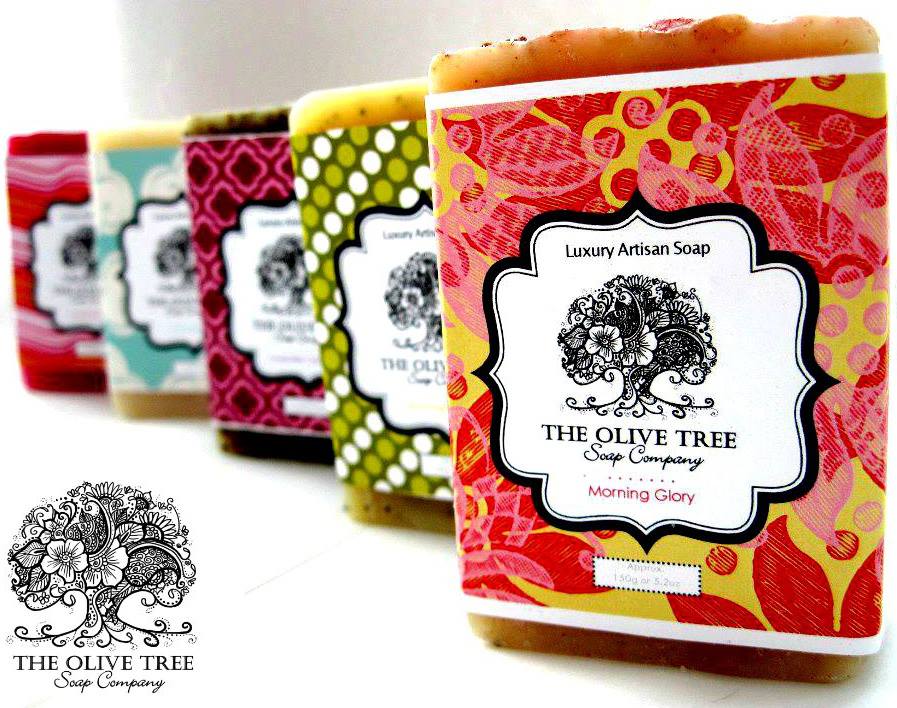 ———————-
I am the owner and artisan behind The Olive Tree Soap Company.  All of my products are handcrafted by me.

 My collection of products include luxury soaps, natural deodorants, lotion sticks, lip balms, organic argan oil and so much more!  I want to provide the community with natural alternatives which are not only good for the body but safe for the planet.  
To me, soap is not just a bar of soap, but a piece of art in which I spend much time formulating and designing the final product and package. I put much thought and care into all of my goods. It's a fine marriage of science and art – both of which I love! Creating natural products is a very therapeutic and holistic process for me.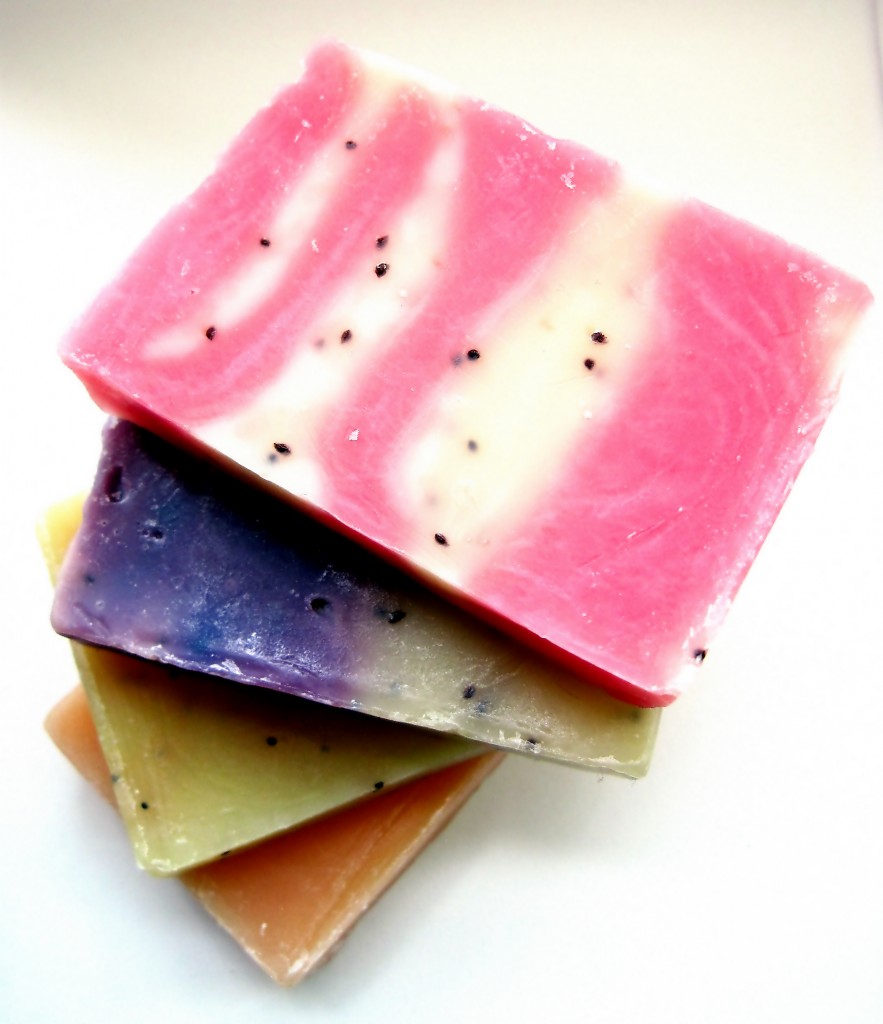 All of my soaps are made with skin-loving, nourishing oils.  I use a careful blend of olive oil, coconut oi, sustainable palm oil and many other exotic oils and butters to give the bar its bursting and moisturizing lather.  
Some other nourishing ingredients I use for my other products include:  Shea Butter, Cocoa Butter, Avocado Oil, Apricot Kernel Seed Oil, Pure Beeswax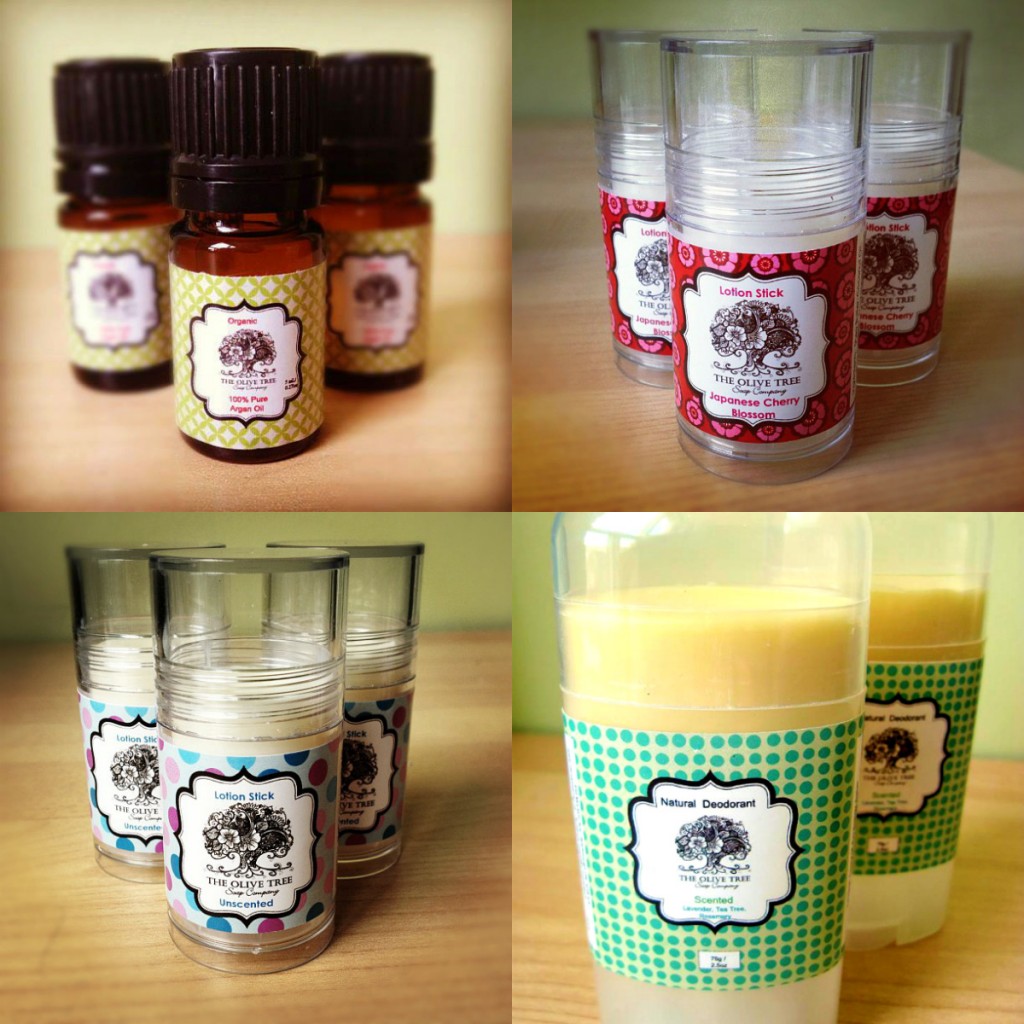 Taking care of the planet is just as important as taking care of your body.  So I strive to create products which are also Eco-friendly, trying to help reduce our carbon footprint on this precious planet.  
I use sustainable palm oil because, as most of us are not aware of, there are devastating affects (deforestation of precious rainforests) taking place in particularly Malaysia and Indonesia as we speak.  I would not want to contribute to such unethical practices so the palm oil I use is RSPO (Roundtable on Sustainable Palm Oil) Certified, alhamdulillah.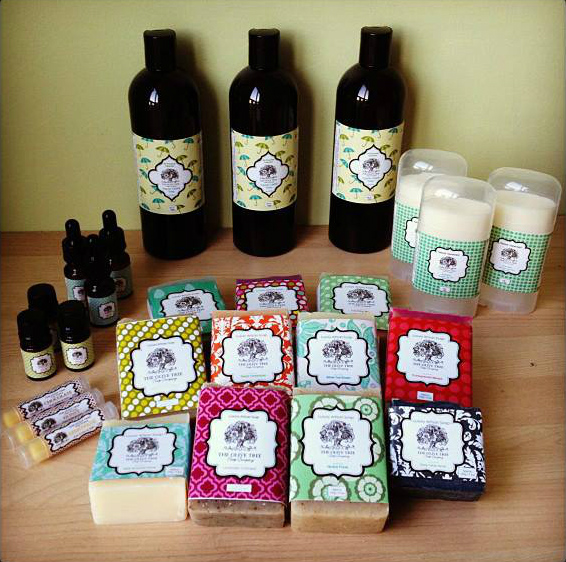 The Olive Tree Soap Company products are also free from phthalate, paraben, aluminum, SLS, and other harsh chemicals.  And of course, being a Muslim, I find it essential to create products which are Halal and vegan. Depending on ones definition of "vegan", the only animal by-product I use in my products is pure beeswax.Other than that, I have no animal sourced or alcohol sourced ingredients used.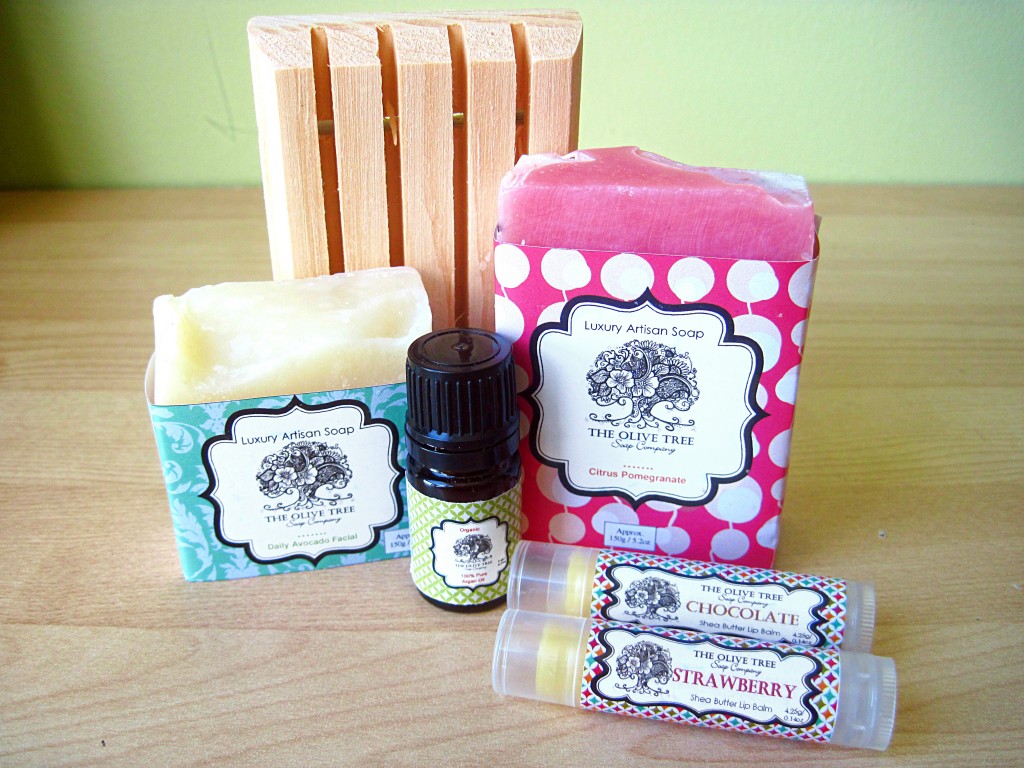 Be sure to check out the children's story Sobia Hussain wrote for the International Ramadan Photography Competition: Colour My World. Following along for some "pinspiration" or drop her a tweet.
Using the Rafflecopter form below, enter to win a 2 bars of artisan soaps, 2 lip balms, 1 argan oil sample bottle (5mL), and a wooden pine soap dish. One winner. Giveaway open to US and Canada residents only.
a Rafflecopter giveaway