It's no secret that I'm a fan of Peter Gould's work. It all started with his Kid's Andalus print that my sister Iman bought me many years ago.  Then I acquired an abstract Ka'baa canvas during a fundraising dinner.  Pretty much everything he produced was atheistically in line with what I liked. His work is modern, fresh, and unique.
When his original Kids of the Ummah ebook was released, we instantly downloaded it and the girls and I really enjoyed it.  I was so happy when it was re-released as a full board book! Just like the ebook, the board book also featured gorgeous renditions of mosques from around the world.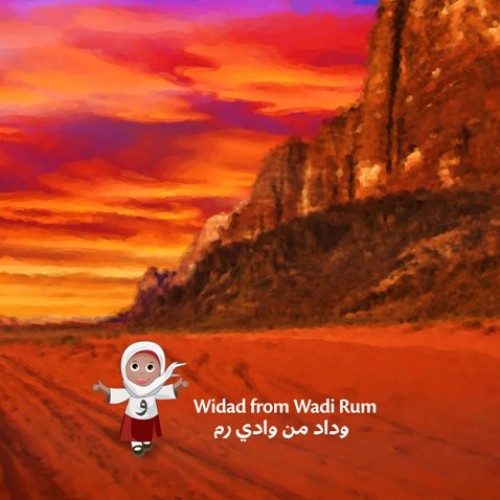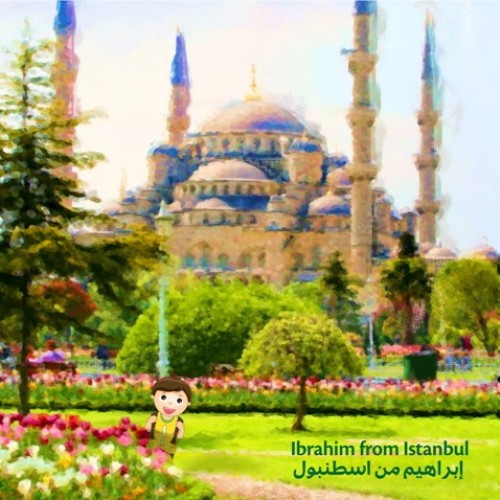 The Kids of the Ummah board book works through the English alphabet naming a child and city for each letter.  It also provides the same words in Arabic. The character wears the Arabic letter that matches closest to the English letter being used.
Children are given a trip around the world as they go through the names of all the kids in their different cities.  A wonderful lesson in geography and a look at the far reaches of Islam. A great way to show what a beautiful and diverse Ummah we are a part of!
I love that this is a board book.  Totally perfect for little ones. Super durable and long lasting! I think it's the perfect gift for a child regardless of the occasion. It's also available as a Kids of the Ummah iPhone/iPad app.
I'm anxiously awaiting the completion of his newest project, a 250 page Kindergarten book featuring the beloved characters from the Kids of the Ummah book!

Using the Rafflecopter form below, enter to win a copy of the Kids of the Ummah board book. Open to US and International readers.  5 possible winners!
Peter Gould has generously offered copies of the Kids of the Ummah books for This Little Life of Mind readers. The views reflected in this post are entirely of my own.