Every year as Ramadan draws to an end and Eid is around the corner,  my mom rolls up her sleeves and begins preparations for her traditional Palestinian Eid cookies, Ma'mool.  It pretty much doesn't feel like Eid unless there are mountains and mountains of powder sugar dusted ma'mool.
It's quite some work. There's getting the recipe correct, which in and of itself is quite a challenge if you are new to the ma'mool making scene, such as myself. Of course my mom has it down. I'm pretty sure she can make it with her eyes closed.  Getting the right ratios of ingredients is key.  Of course a true authentic recipe doesn't have exact measurements. It's typically one tea cup of this or one coffee cup of that.  Don't forget that everyone's tea cups and coffee cups are different sizes.
Then there are the ma'mool molds. Wood or plastic? Or none at all and use a tweezer like contraption to create your own design. What about orange blossom water? Are we adding this or not? Some swear by it, others swear against it.
So complicated! But, it's all part of the tradition that makes Eid preparations exciting. The smell of warm, fresh ma'mool baking in the oven. Oh man. You know it's time to pull out your Eid clothes when that scent hits the air.
Well, some people don't have old family recipes that have been passed down. Or perhaps the ingredients are just not available in their neck of the woods.  It's quite possible that one just doesn't have the time to make them. There's also the ones who don't fall under the category of "bakers".  So many reasons keeping someone from enjoying the traditional Eid cookies.
Well, you can all thank Sweet Pillar & Co. for putting in all the work to make yummy ma'mool. Sweet Pillar & Co. uses an old family recipe passed down from generations, using special wooden molds, utilizing only natural ingredients, and handmade in small batches.  It's like having your own personal Mama in your kitchen.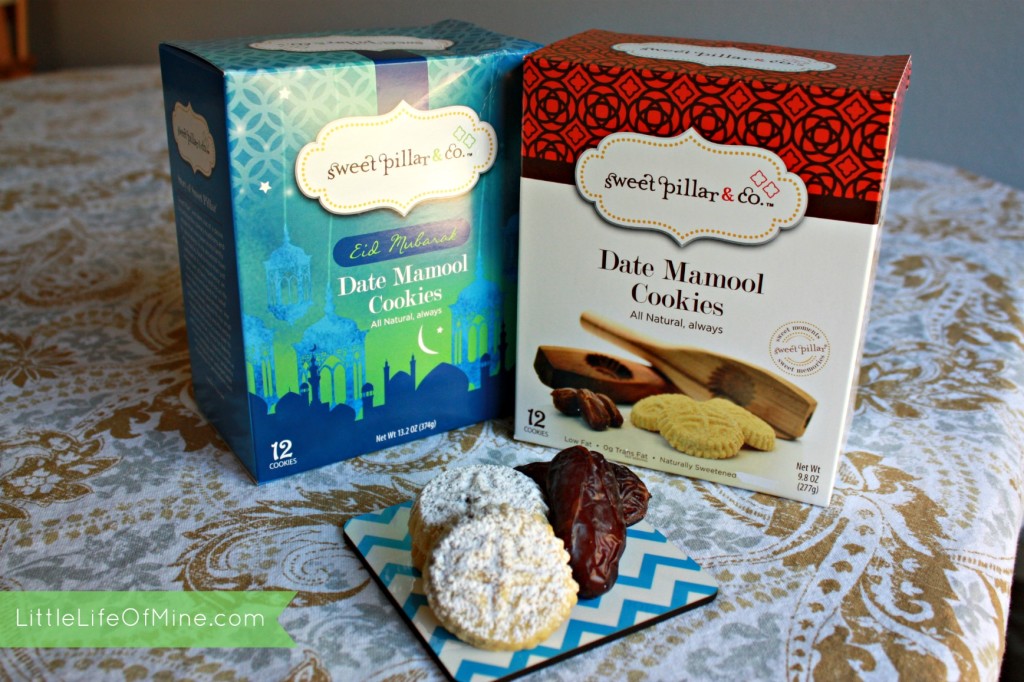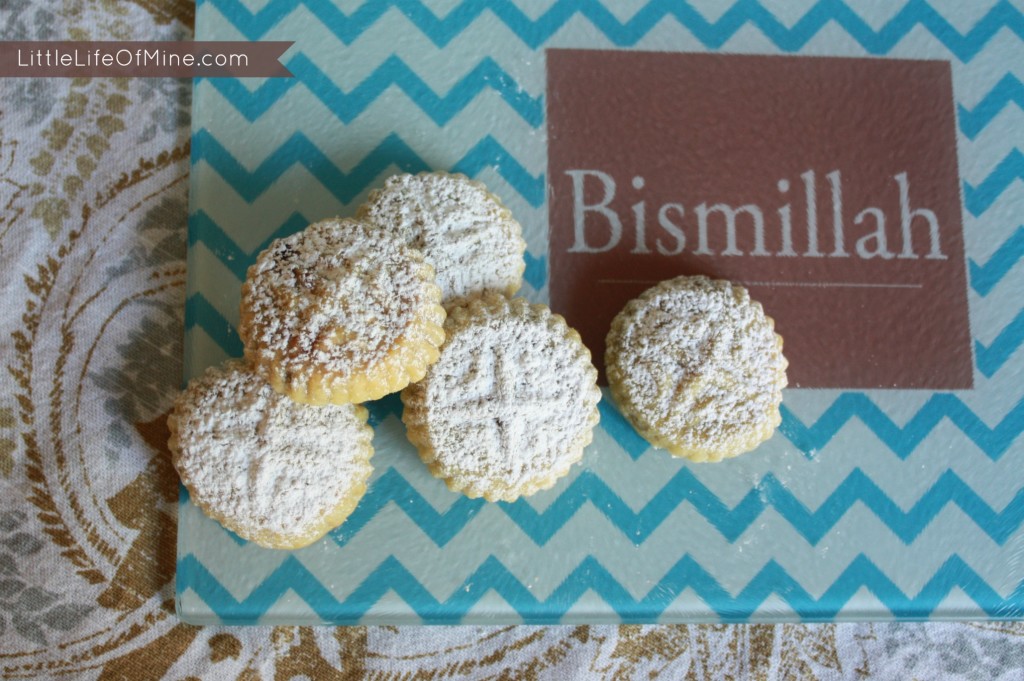 I received some samples and was pleasantly surprised. Opening the package, I was hit with the aroma of Eid! I dusted a few with the traditional powder sugar topping and took a bite. They tasted pretty darn close to my moms! No joke. My mom's mamool has a higher cookie to date ratio, but these were really good. The thinner cookie shell makes for a crisper bite compared to the softer ones I'm used to. The date filling was spot on! Smooth and flavorful.
I was pretty much given a taste of Eid before Ramadan even started! It was kind of magical. It made me want to dress up and head out in heels.
I really appreciate the beautiful packaging. Totally love the Eid box that makes it perfect for gifting neighbors, co-workers, the mailman, or pretty much anyone else. Tie a beautiful ribbon bow around the box and you have yourself a tasty Eid gift to pass out.
Using the Rafflecopter form below, enter to win 3 boxes of Sweet Pillar & Co. Date Mamool Cookies. 1 for you, 2 to give away! Open to US residents only.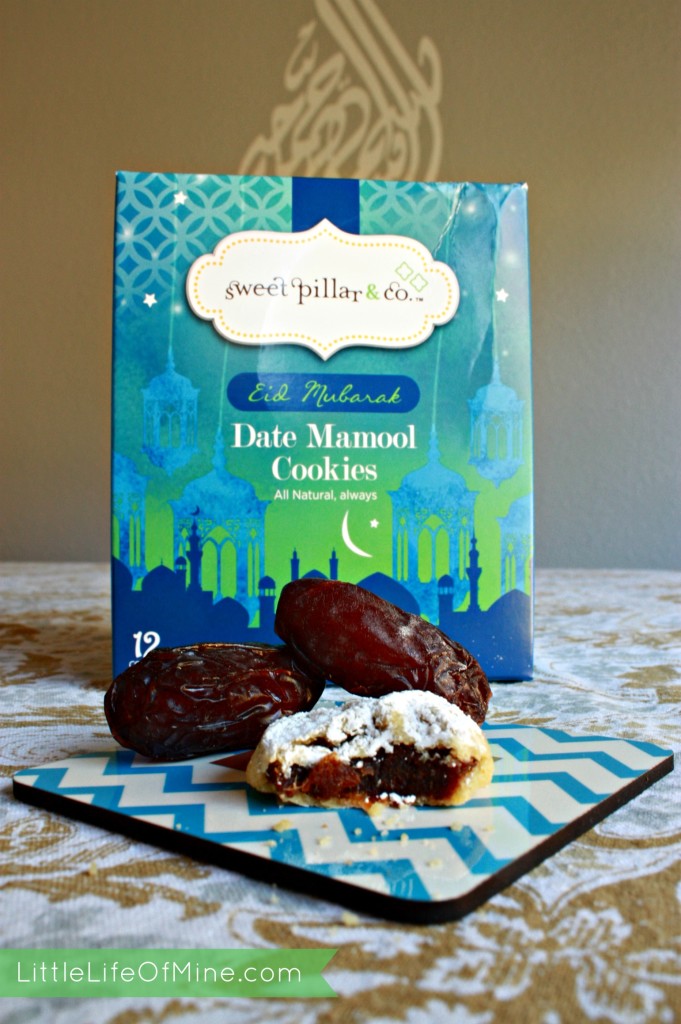 This Little Life of Mine received complimentary Sweet Pillar & Co. Date Mamool cookies and Muhammara sauce.  The opinions reflected here are entirely of my own.