Tonight after J's bath, we came out of the bathroom and announced to Rami, "guess what?!? We have big, big news!" Being a father of 3 daughters, he had an idea of the series of events that would eventually take place, but he seemed slightly horrified by our "early" announcement.
Jenin has her first loose tooth!! (The look of relief in Rami's face was priceless.)
She had been hoping and begging and questioning when her first tooth would fall out. She was so excited that she finally had a loose tooth she actually cried tears of joy!
All night she wiggled and wiggled. I told her it would take a few days before it fell out. As her mom, I should have known better. Once she puts her mind to something, she becomes incredibly determined. If only she would apply that to memorizing math facts.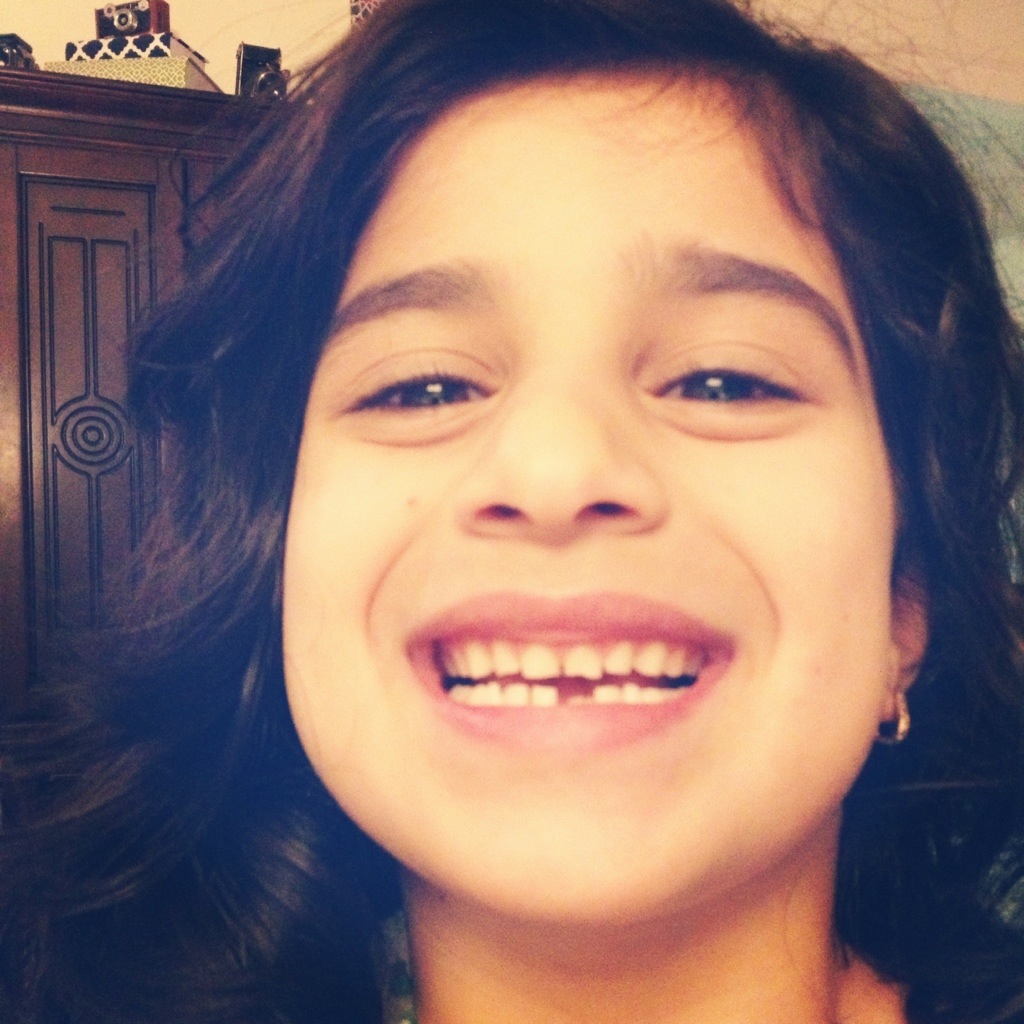 Tonight, Jenin got her very first loose tooth and lost it. A special night indeed. Congratulations, baby girl.