Last Ramadan a friend posted a picture of a friend's home decorated for Ramadan. It consisted of twinkle lights and 30 balloons, one for each day of the month. After iftar, the breaking of the Ramadan fast, the kids would pop one balloon to find a sweet treat inside.
I liked the idea and thought it was very festive and clever. Last Ramadan our home didn't have stairs.  Since we've moved and now have stairs, I decided to give it a go. Mind I thought of adding it last minute. Our decorations for Ramadan were up, but it felt so sparse since everything was spread out. I figured 30 balloons in our Ramadan decoration color scheme would spruce things up real quick. I skipped the candy inside only because I was on a time crunch (story of my life). I considered putting in little rolled notes, but again, I only had a limited time. My husband had taken the girls to the park so I only had enough time to blow up the balloons and attach them.  I even wanted to put glitter but the thought of vacuuming glitter every single night for 30 nights somehow didn't appeal to me at that minute.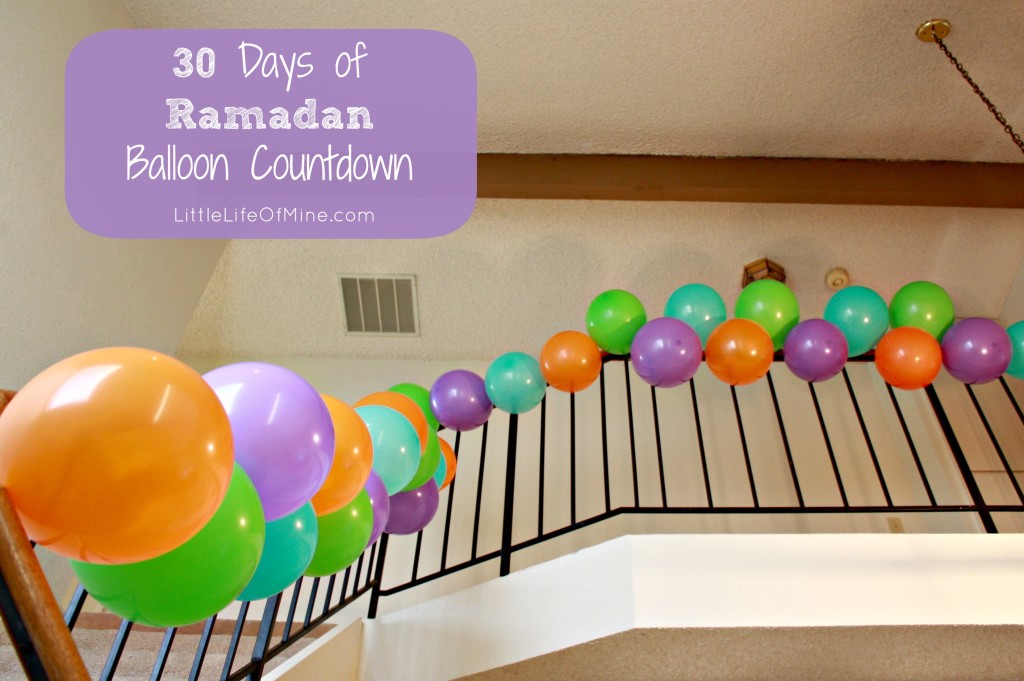 This Ramadan balloon countdown doesn't really require stairs. You can tie all the balloons to a string and hang it around your house. Each night the children can either pop the balloon or simply untie it and play with it.
So here's my inspired take on the idea. I added number to squeeze in a little advent calendar-ness.  It only took me about an hour to complete, so there's still time to do this if you'd like!
Supplies:
30 balloons
number stickers (optional)
treats or notes to go inside (optional)
Directions:
Blow up your balloons. Get help!
Attach strings to tie to your banister. Or tie the balloons to a long string and hang.
Tie the balloons to your railing. Add the numbers.
Pop or release each night after Iftar.
Note:  Don't blow up 30 balloons alone when fasting.  I was sure my husband would come home to find me passed out on the floor surrounded by balloons.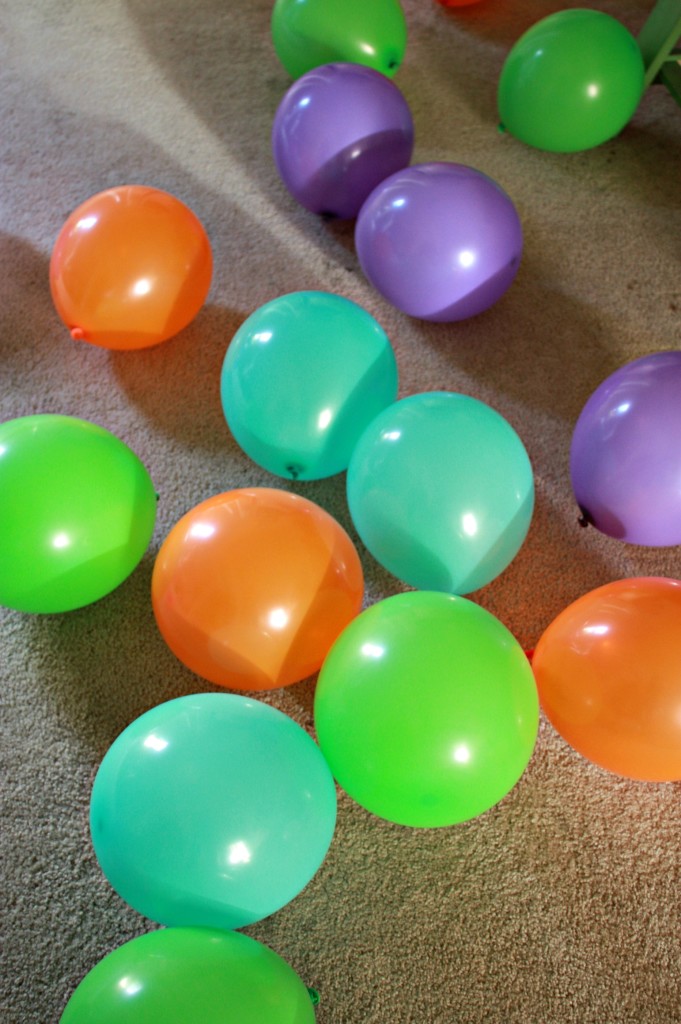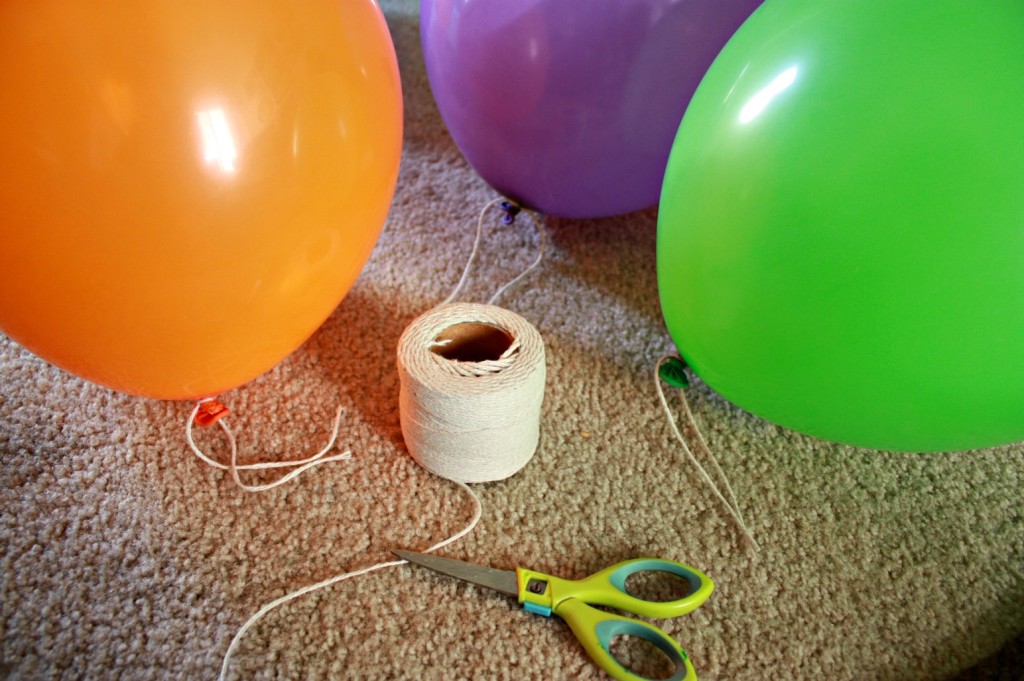 Make this more festive by adding string lights wound between the lights.  During my organization sessions, I got rid of all of my extras. Wish I kept one!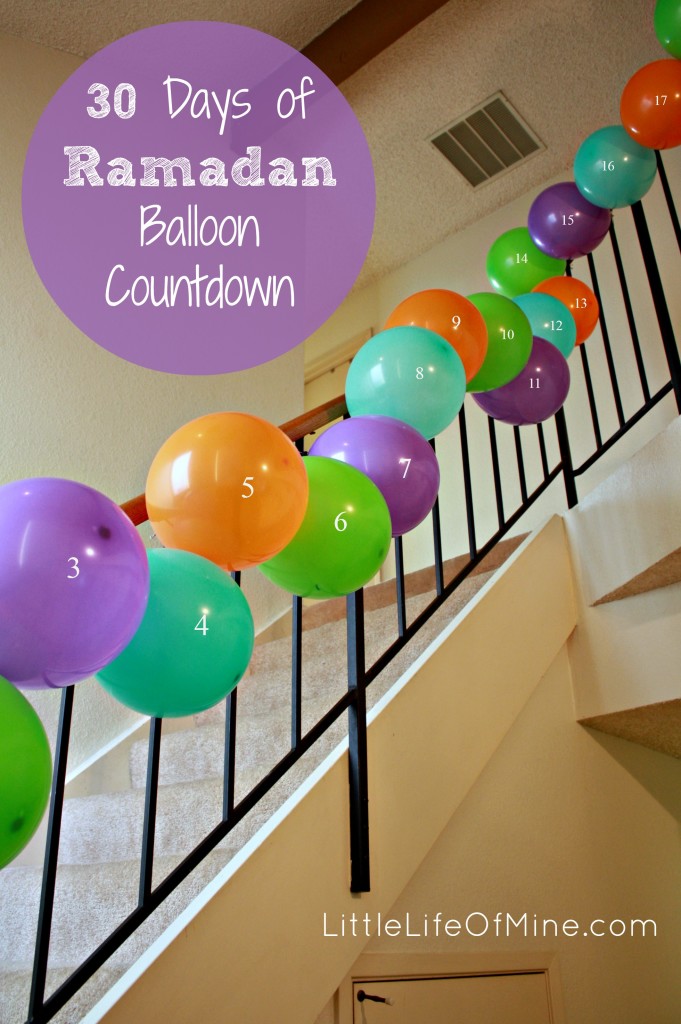 I want to tell you that the girls loved the surprise. Really, I do. But I would be lying. Their reaction, or lack there of, really burst my bubble.  If you follow me on instagram you can see the epic fail of a non-reaction video. They later warmed up to the idea when they found out they get to pop the balloons. I personally love the balloons and all the color they brought to a normally plain part of the house.