Eight years today.
I married him. But I hardly knew him.
I thought I did. But I was wrong.
It took me a while to figure him out. But once I did…
It's been smooth sailing from there.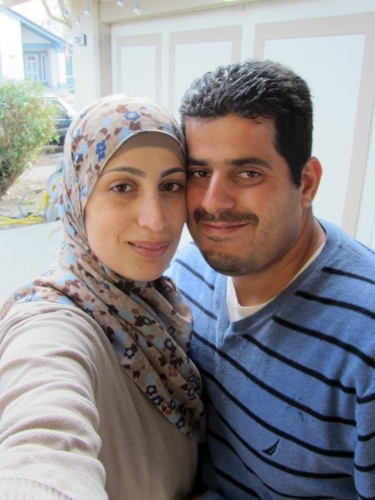 I've grown considerably since the first day of my marriage. I started out as a hot-headed, I'm-always-right, must-have-the-last-word newlywed. Eight years later, I'm still always right. I just don't voice it every single time now. We started out quite differently and still aren't always on the same page. Coming from two different backgrounds, sometimes we aren't even in the same book. In the beginning, I resented it. Now I embrace it and make it work. Or at least I try really, really hard. Marriage takes work. It's not always rainbows and butterflies, it's compromise that moves us along. (Name that tune!) I work hard. Real hard. Because my husband is worth it. Our relationship is worth it.
Eight years have flown by. Sometimes I just sit and stare at this man that was once a complete stranger that grew up on the other side of the world. I think about how God placed me in Rami's care. Rami stepped up and said "I got this". He does everything he can to make me happy. He does everything he can for our family. He does everything he can for our marriage. And for that, I thank him.
Happy anniversary to my beloved husband.