Have you ever wished that you could meet other Muslim moms in your community? Moms outside of your usual circles, moms from other schools, moms with kids the same ages as yours, moms with similar hobbies and interests as you?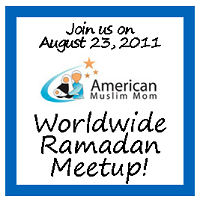 While we all adore our friends and family, sometimes it's fun to get out there and meet other members of the community, and potentially new friends! 
This Little Life of Mine has teamed up with AmericanMuslimMom.com and Meetup.com to create the first ever Worldwide Ramadan Meetup!  On Tuesday, August 23, 2011 at 1 pm, you will have the perfect opportunity to get out and meet new families in your community!
Meetup communities have already been set up in 17 different locations! Can't find one close by? Start your own.  It's free and simple.  Simply choose a convenient and safe location such as a local park, mosque, library, etc.  Then show up with a smile and the goal to meet at least two new moms! 
The American Muslim Mom Ramadan Meetup has the potential to unite our entire community.  Let's make our communities feel closer and more like family.
AmericanMuslimMom.com is offering prizes and incentives for participants. Find out more here.
I'm hooking you up too!  Two moms and two kids (1 boy, 1 girl) will have the chance to win sweet Eid prize packs courtesy of LittleLifeOfMine.com.
Eid Decoration Prize Packs for moms include:
1 handmade (by me!) "Eid Mubarak" fabric scalloped garland
12 pack of handmade Eid Treat Bags
1 brand new box of 100 mini white lights
1 roll of silver star wire garland
1 box of 24 star shaped foil cups (for star shaped cupcakes, cute!)
all packaged up in a reusable tote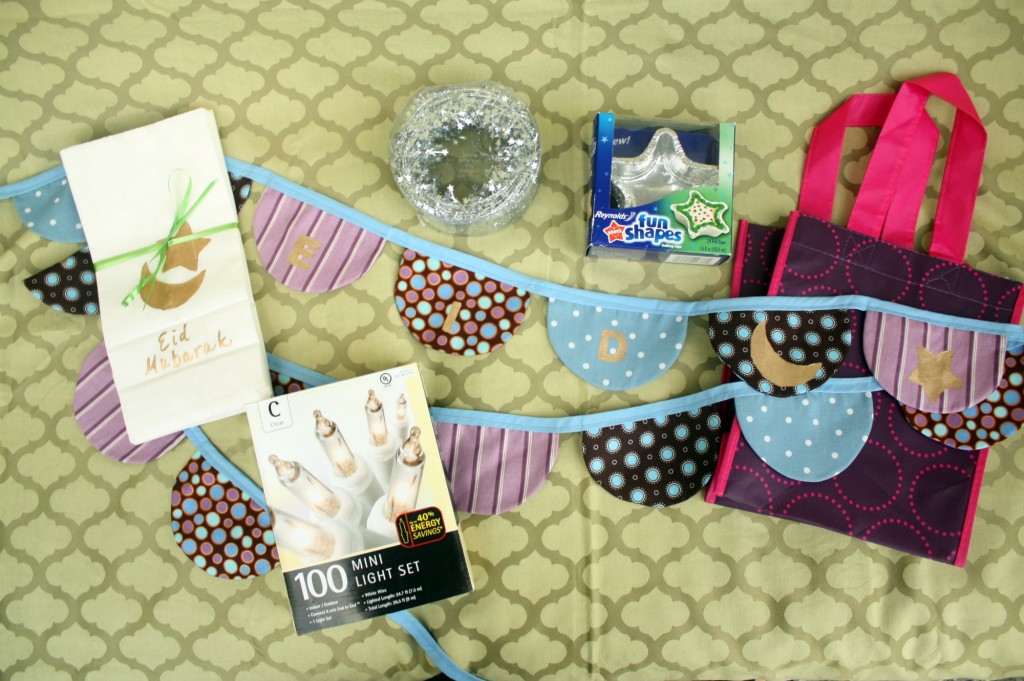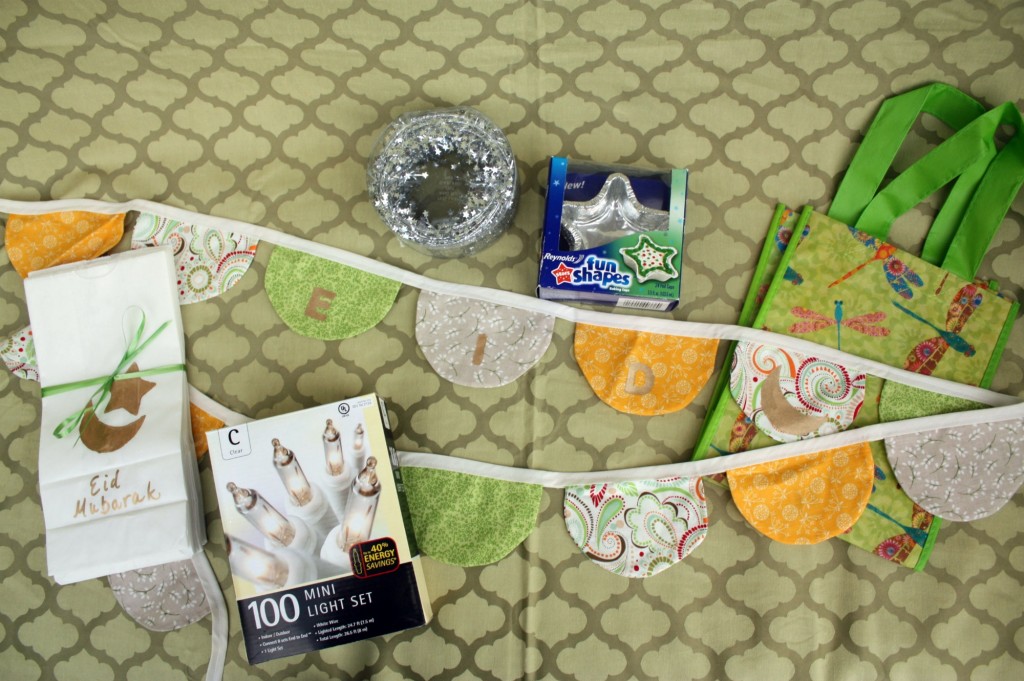 Kids Eid Prize Packs include:
1 star shaped sandwich cutter (perfect for fun school lunches)
1 set of 6 homemade star shaped crayons
1 mini bubble wand
1 small Play-Doh
1 prism toy
2 pieces of sidewalk chalk
2 sparkly pencils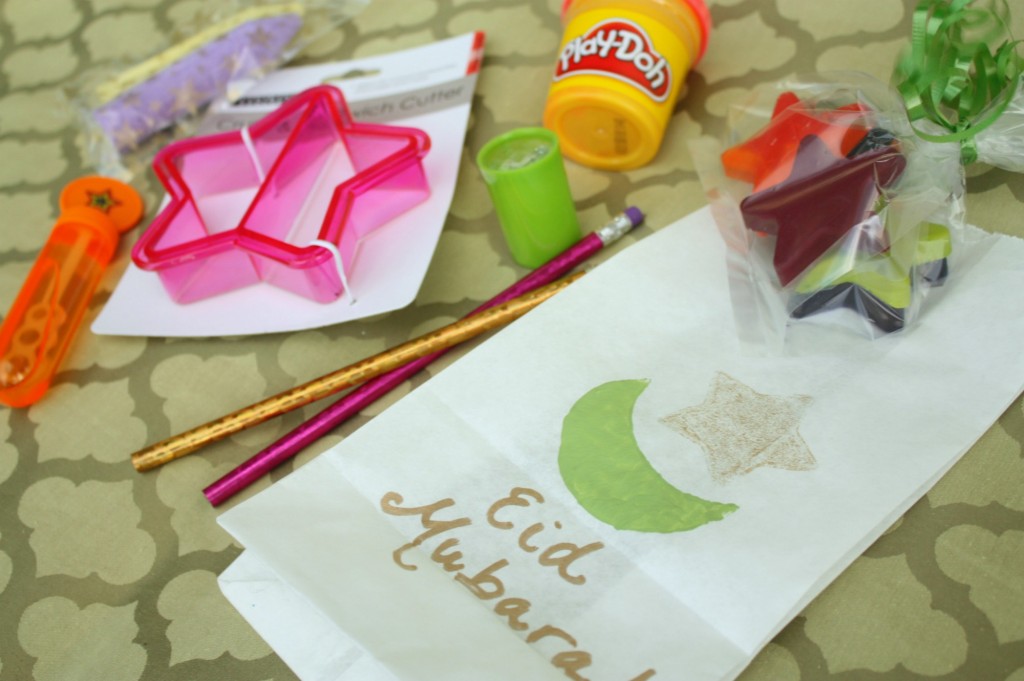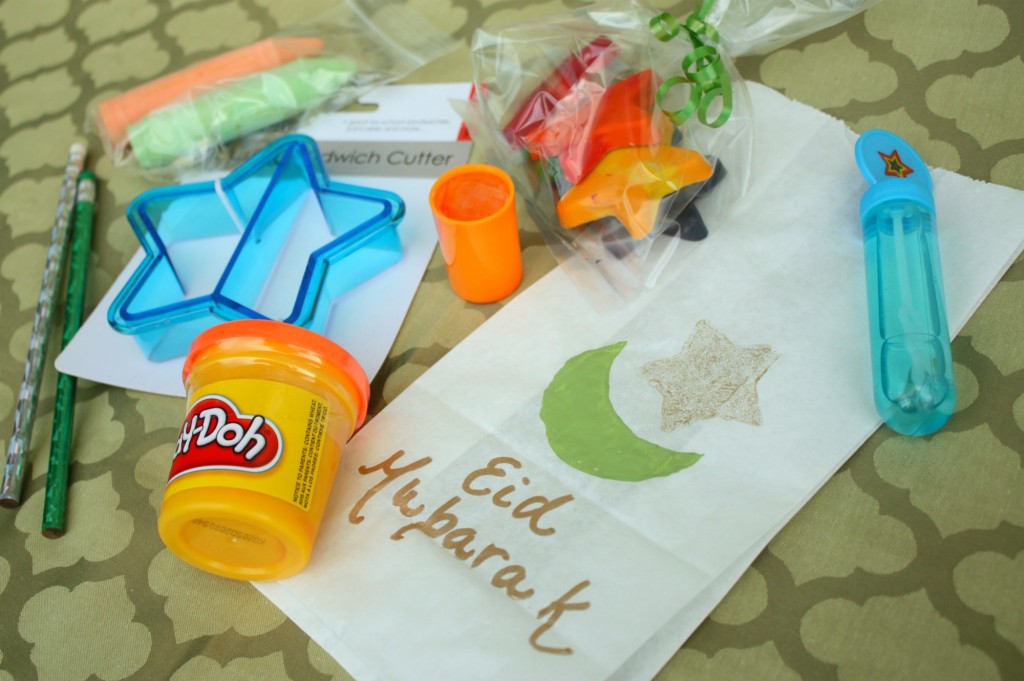 To be eligible for the Eid Prize Packs simply show up at the American Muslim Mom Fremont location, put on a name tag for you and your child(ren), and I'll add your names into the drawing.  Want an extra chance to win? Sure you do.  RSVP  (click "Count Me In") before arriving and I'll add your names twice!  Easy as pie.  Note: Only one Eid Prize Pack winner per household.
All American Muslim Mom Ramadan Meetup Day locations and times are available here. 
Hope to see you there!