Every year at my daughter's school, they hold an event called Arabic Day.  The day's focus is on, well, Arabic.  Each grade studies Arabic as a part of their daily curriculum in order to be able to fully understand and read the Holy Qur'an. 
There are several special aspects of Arabic Day.  Each grade puts on a play or sings songs entirely in Arabic.  A classroom is transformed into a display area featuring items from Arab cultures and showcasing the Arabic language in art and textiles. The grand finale is the Arabic meal prepared and served by some of the parents from the school. It's a big deal.
This was my first year experiencing it as it is Jenin's first year at the school.  I was excited to be invited to help with the display area.  After agreeing to help, I found out hours later that I was now the coordinator of that aspect of the day! Wait, what?! I had no idea what to expect or what the entire school was expecting to find that day.  Luckily, many mothers quickly filled me in and even provided me with pictures from the previous year. 
Ideas started flowing and I was eager to start.  I decided on a souk/souq theme:Souk Nejem Al Shamali, North Star Souk.  Families shared items to display ranging from traditional clothing to home decor and everything in between.  My goal was to create a life size illustrated dictionary by featuring little cards written in Arabic identifying each item.  Unfortunately, I don't write Arabic and the head of the entire day was obviously very busy with the play.  Nonetheless, everything came together beautifully.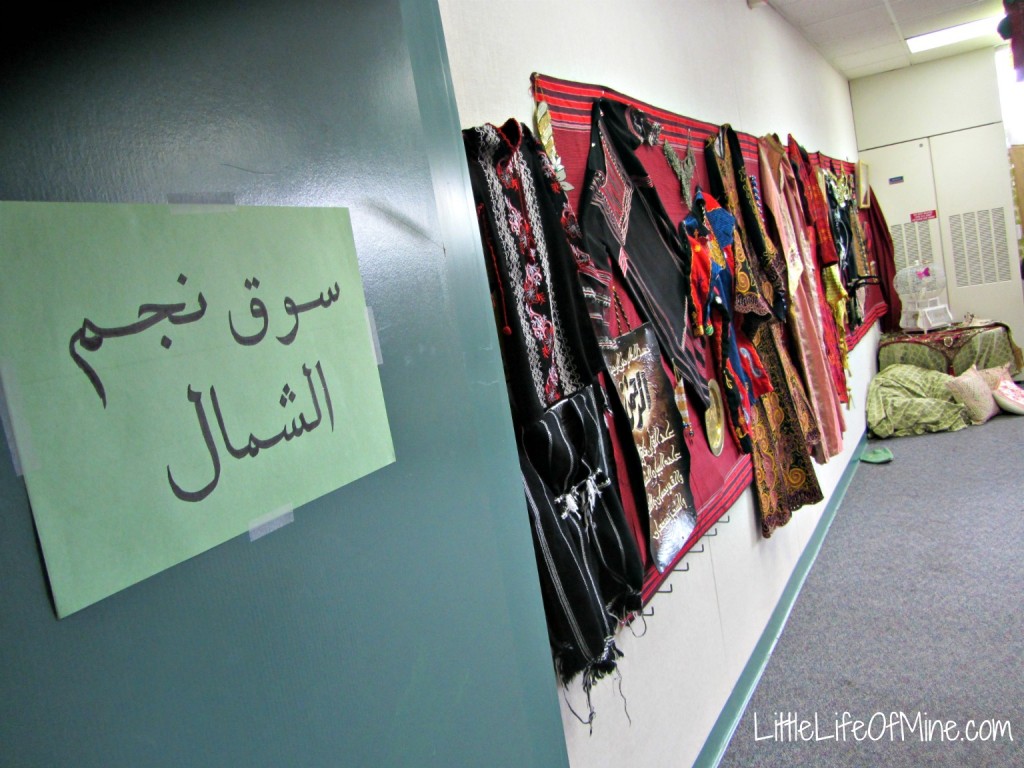 The day before the event, a team of incredible mothers joined me to transform the classroom.  The plan was to create a separate station for each group of items, like individual stands in a souk.  After a whole lot of thumbtacks, fabric, and safety pins, we all created a beautiful and intriguing display for the students to enjoy.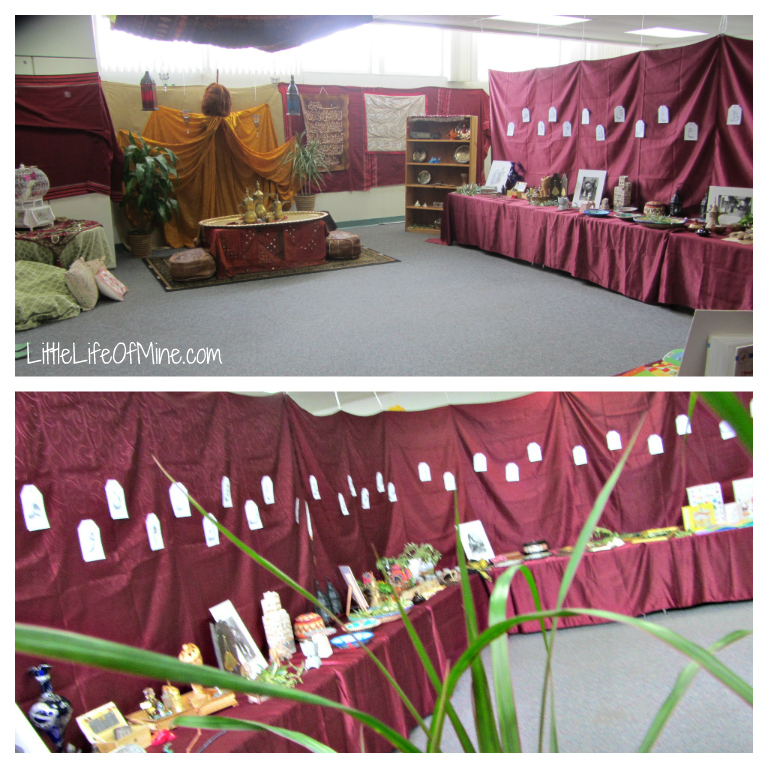 The food display was sort of my baby.  I was really happy with how it came out.  The little burlap sacks just might be my favorite.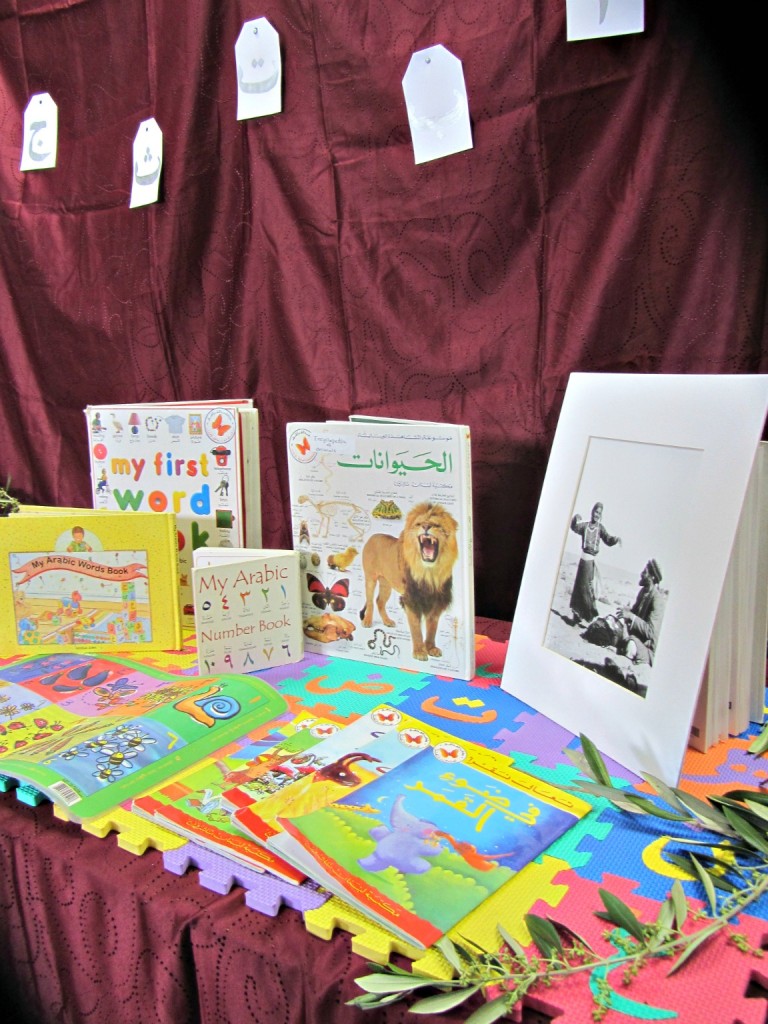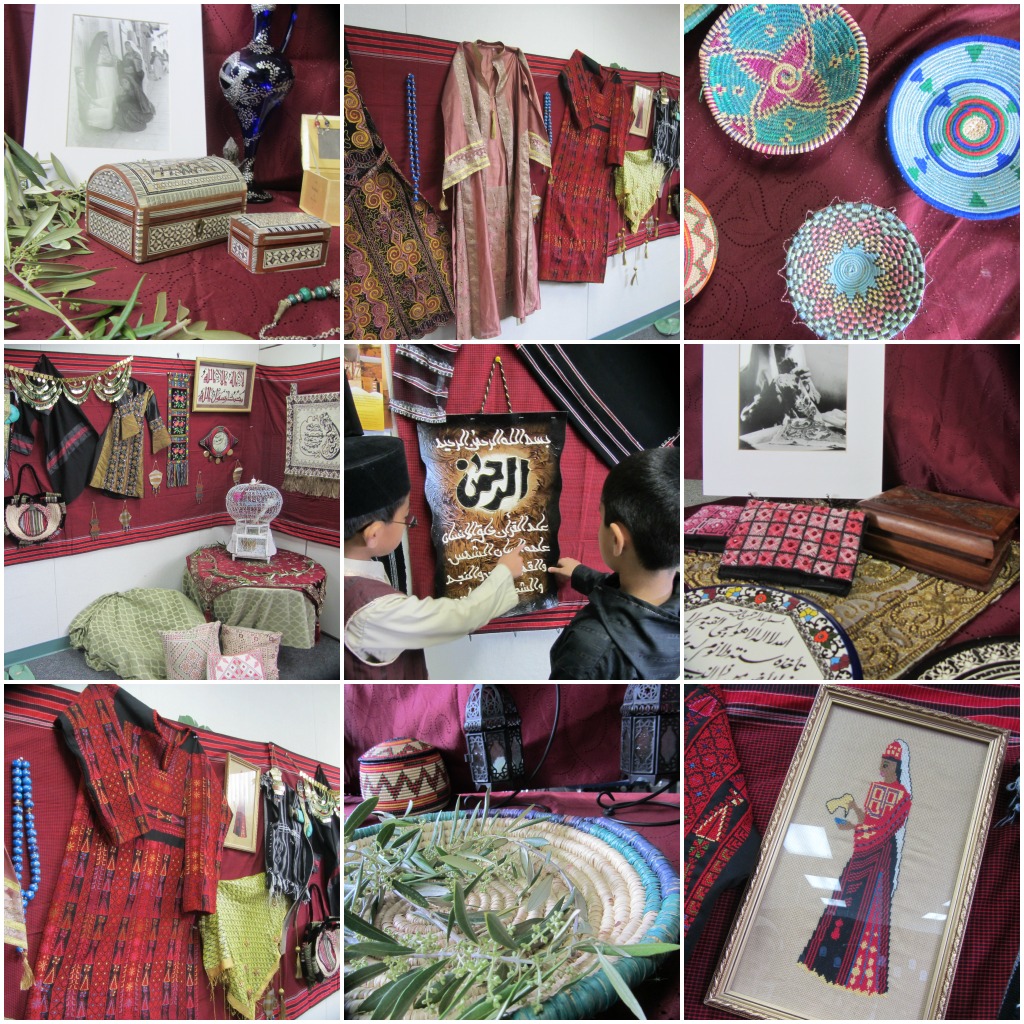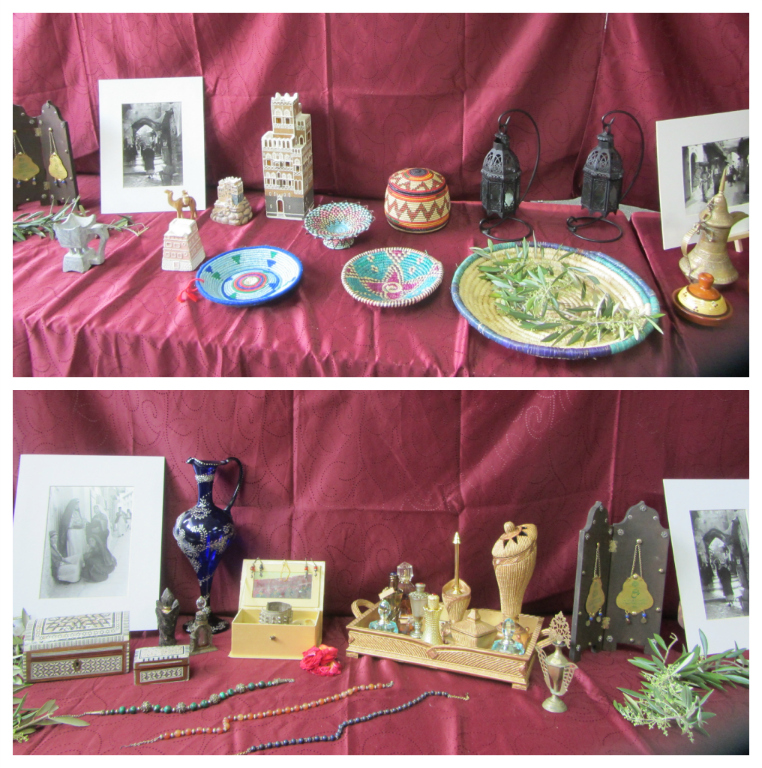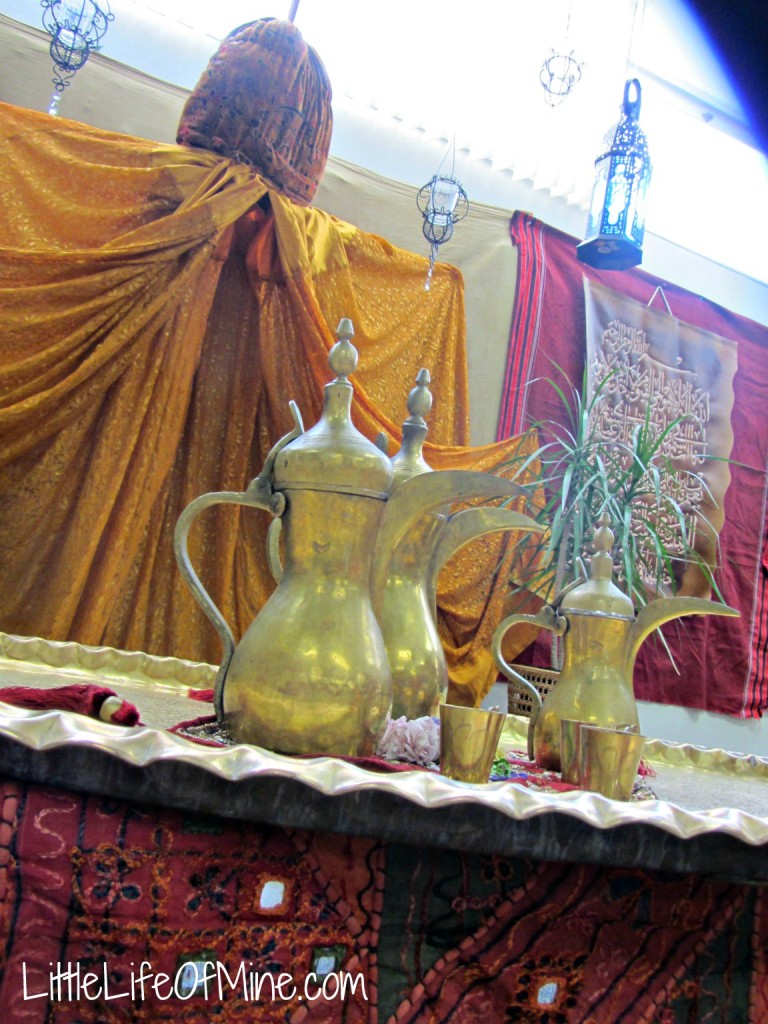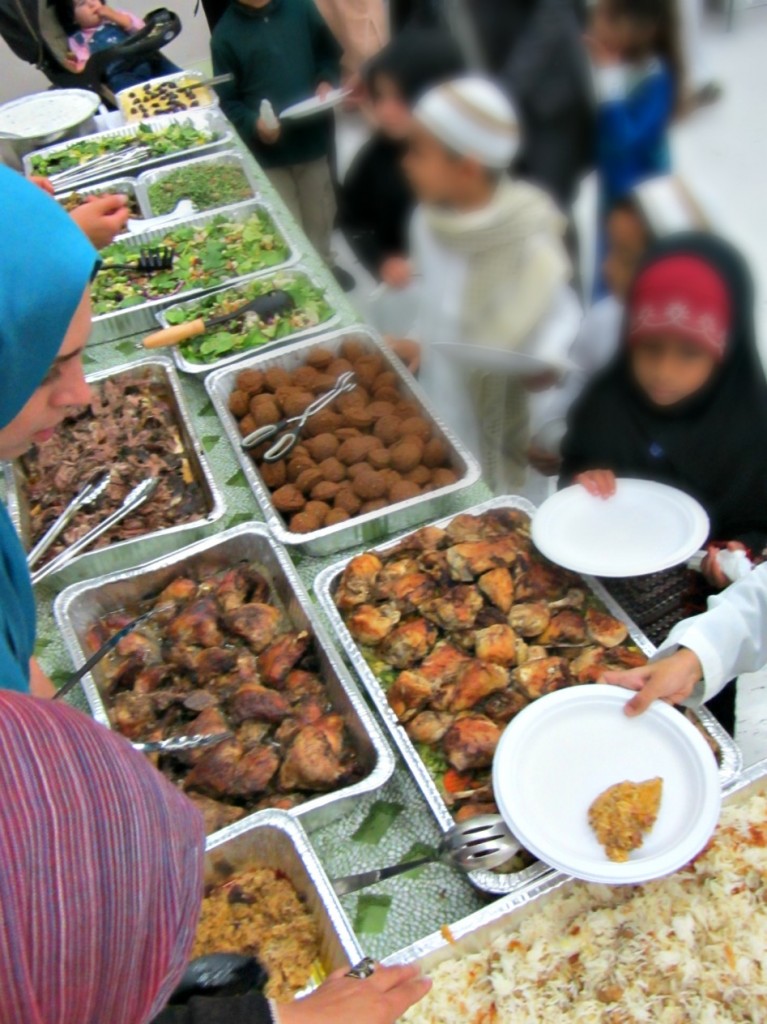 Next year I'm thinking of bringing a live decorated camel for the photo area. 
Just kidding.
Sort of.