I just realized that I don't have a single hummus recipe on my entire blog.  What kind of a Palestinian am I?  Hummus is one of those recipes that we can pull together quickly and serve any time during the day whether it's for breakfast, dinner, or any time in between.  It's versatility makes it a hit with everyone.
I've been wanting to try variations for hummus for a while.  Hummus is such a simple recipe that it's easy to flavorand change it up with a variety of add ins. I'm thinking sun dried tomatoes for my next experiment.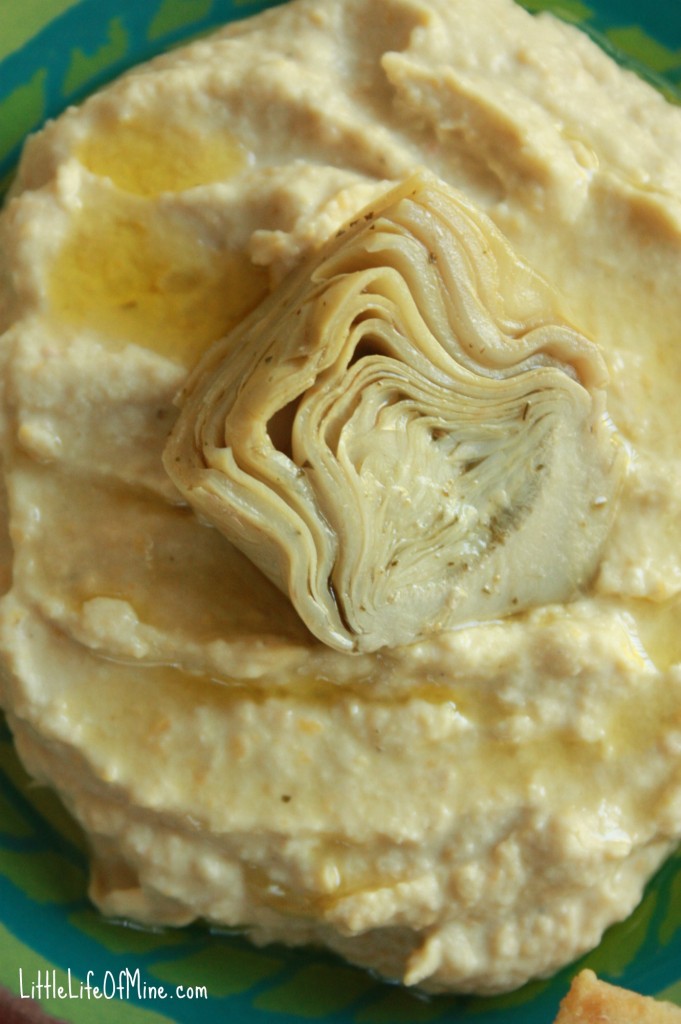 Artichoke Hummus
Ingredients:
1 can garbanzo beans, 1/4 – 1/2 cup liquid reserved
1/4 cup tahini, pure sesame paste
2 tablespoons fresh lemon juice
1 – 2 cloves garlic, use 1 if you don't want a strong garlic taste
1/2 teaspoon salt
1/8 teaspoon of cumin
1/2 cup marinated artichoke hearts
1 tablespoon of marinated artichoke heart brine
Directions:
Drain garbanzo beans, reserving 1/4 – 1/2 cup of the liquid.  If that's not your thing, just use plain water.
Add beans and all of the ingredients into a blender or food processor.  I used 1/4 cup liquid.  Add more depending on the consistency you want for your hummus. I like mine thick and not runny.
Blend until completely smooth.  Spread evenly on a plate and drizzle with extra virgin olive oil, an absolute must.  Serve with pita chips or pita bread wedges.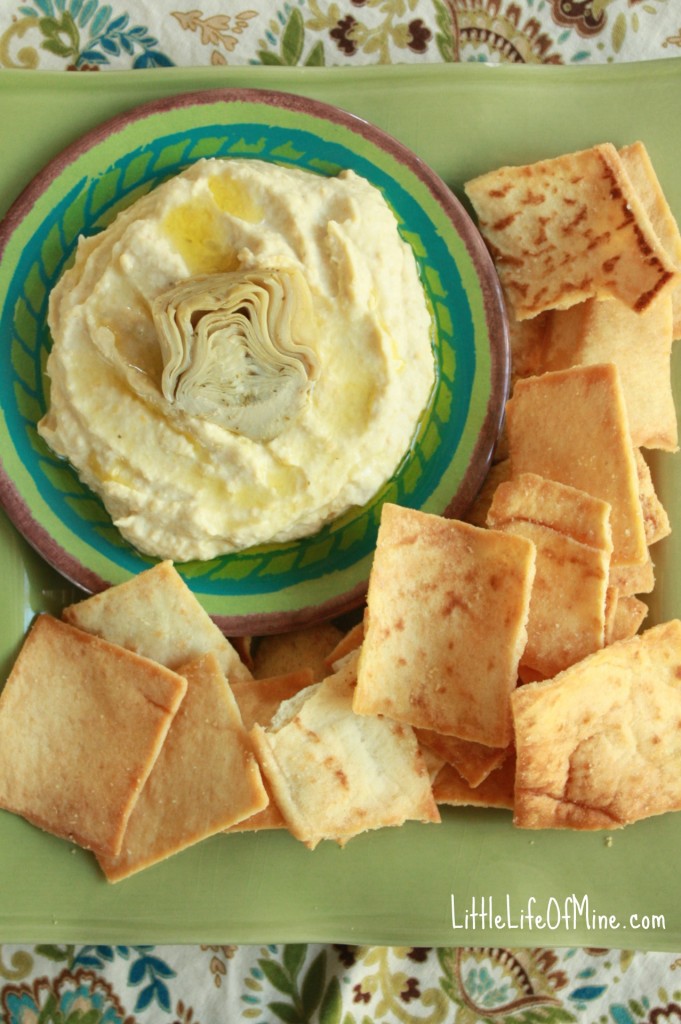 It's safe to say that this recipe was a success.  My dad typically doesn't eat what I make, so the fact that he actually requested some after tasting it speaks volumes.  Either it was really good or he was just really hungry and willing to eat anything. I hope it's the former.  I felt it was the perfect mix of flavors.  It tasted like artichoke. It tasted like hummus.  Mission accomplished.