I love giving gifts. To me, it's the thrill of the hunt for the perfect gift and the reaction to said perfect gift that makes it so much fun for me.  However, when you take that experience and multiply it by 10+, it becomes stressful and overwhelming instead. I mentioned that we had an abundance of kids from our family in town for Eid il Fitr.  In the past, we would purchase a gift for each kid.  This year, that idea wasn't going to fly.  Instead, we all drew names and only had to purchase a Eid gift for as many names as we put in.  The point was for us to put more thought into the gift and to get a nicer gift than they would have received if we had to stretch our budget to accommodate 10 gifts.
I picked two names.  Then I cheated and switched one name with someone else.  For the record, everyone knew I switched.  And everyone gave me heat over it.  Except for my new gift recipient, she was thrilled.
I switched one name to get this particular girl because it's always a pleasure to pull together a gift for her.  She's super sweet and always incredibly appreciative of the details I put into the gift.  So basically, she's good for my gift-giving ego.  There, I said it.
This is the Eid gift set I created for her last year: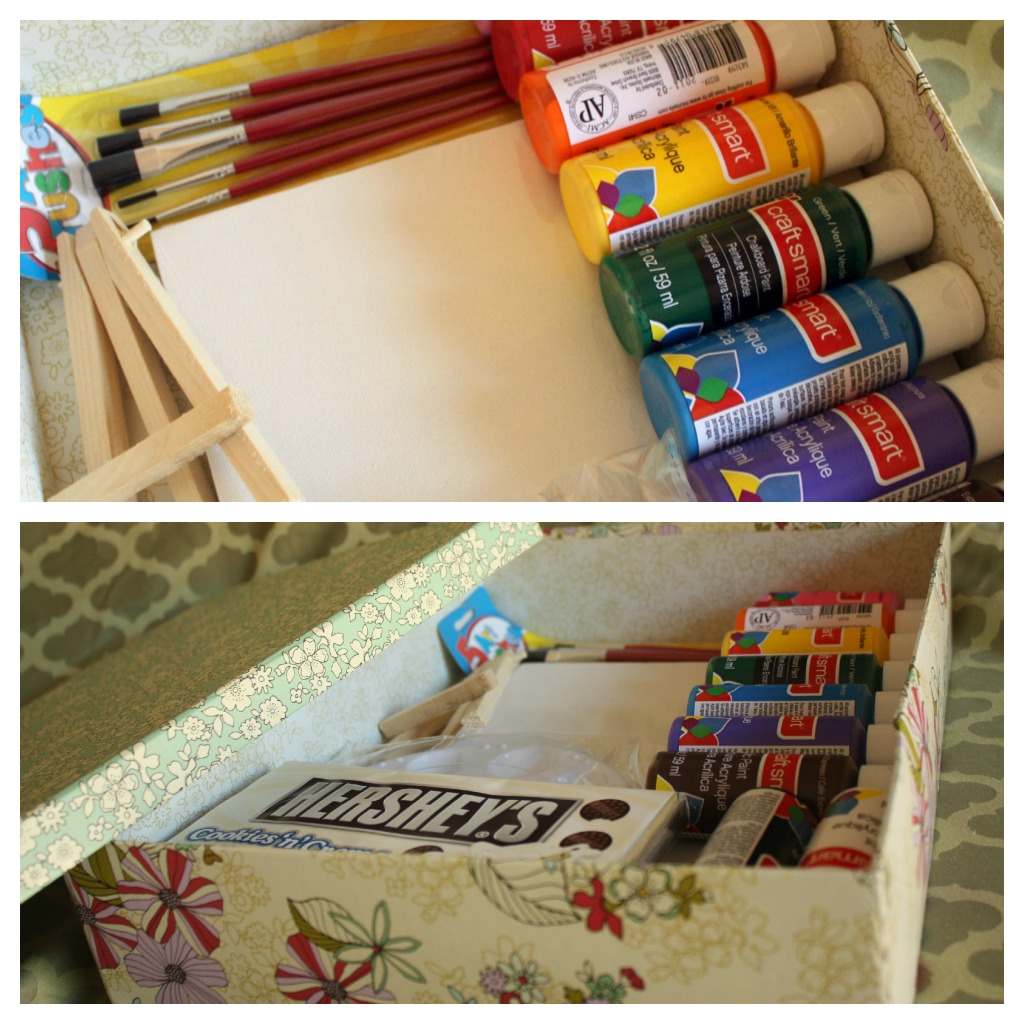 This year's artsy gift set: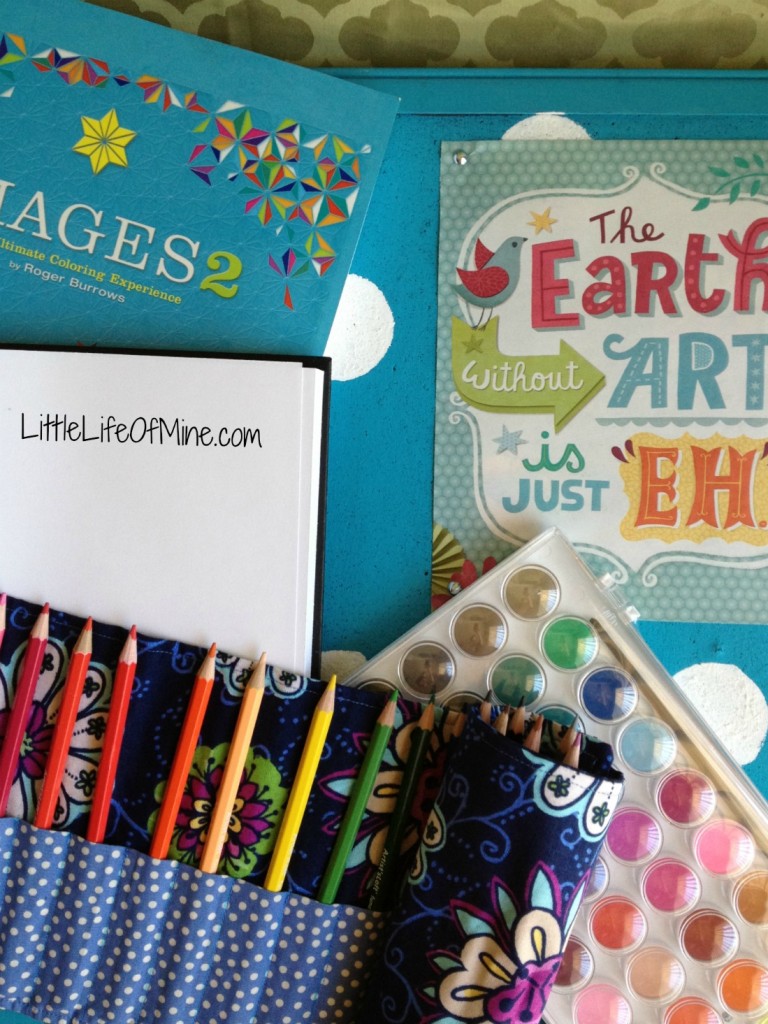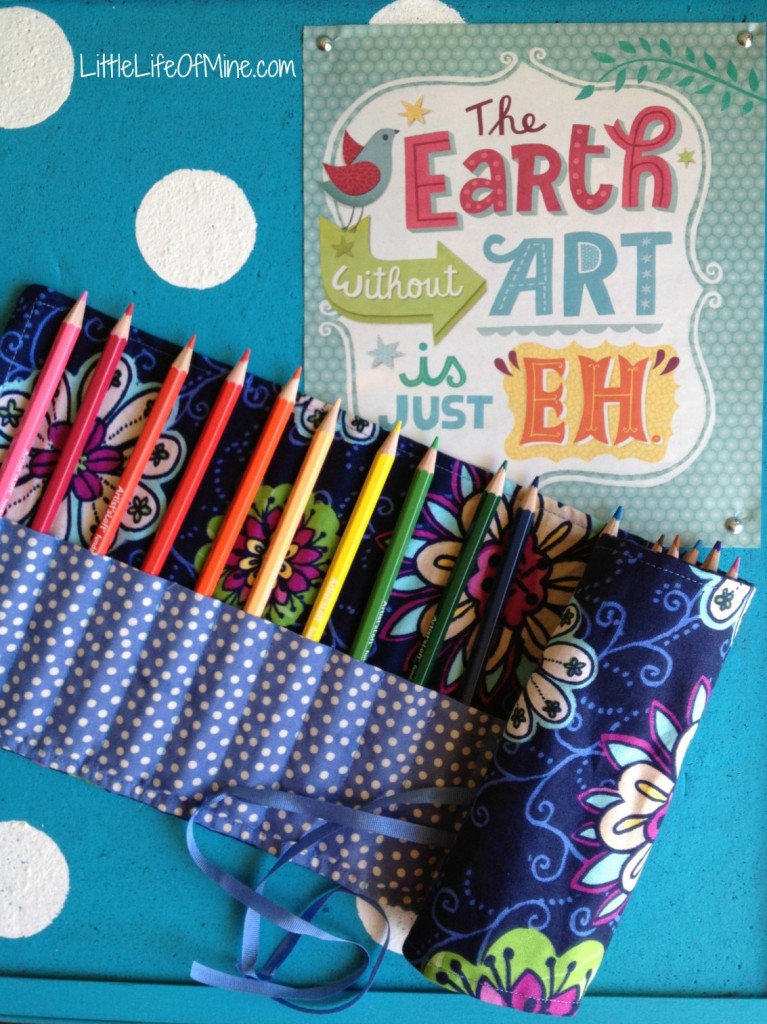 I painted an old cork board in the girl's favorite color and added white polka dots for fun.  I made the color pencil roll based on this tutorial.  The watercolor set is from Michaels. I included a large art journal for her to keep all her drawings and paintings in.  The Images coloring book is awesome. I want one for myself! I threw in a small cross-stitch project because it was 50 cents cute. Best of all was the mail organizer that I had that held the whole gift nicely and neatly in place.
I loved how the gift turned out.  The girl loved it.  And we all lived happily ever after. True story.