Back to school is one of my favorite times of the year. Not because I'll have "free time" while some of my children are in school for several hours, but rather because of the excitement for a new year of learning. It's the start of a new grade to learn new concepts, make new friends or reunite with old ones, and to create lasting cherished childhood memories. My years in elementary school were by far my favorite. I loved (and still do) brand new school supplies, class projects, field trips, assemblies, lunch in the cafeteria, recess, all of it! I think that's why I spend so much time at my daughters' school. I love being involved and essentially reliving my favorite experiences vicariously through the students.
So for years, since my oldest was a mere toddler, I've dreamt of throwing her a "Back to School Feast" via Nienie's idea from several years ago. Her first day of Kindergarten was filled with wonderful surprises and treats. But somehow, it all fell by the wayside once my second hit the school scene. In all fairness to myself, I was coming off of a year of "homeschooling" and the birth of my fourth daughter. I managed to decorate above the dining room table and bake them chocolate chip cookies for the first day, as I always had, but that was it.
This year, I felt as if I've found my old self again. The "baby years" are behind me and I'm not as sleep deprived. I have slightly more energy and can feel all the old passions I had to create fun memories for my girls, coming back to me. A lot of times, my two older daughters reflect on "the good ol' days", essentially the peak of my creativity and "fun mom" activities. Those days are coming back. I feel it, man! It's time to bust out my old moves and have fun with these girls again. So what better way to celebrate then a party.
Presenting our first annual Back to School Feast.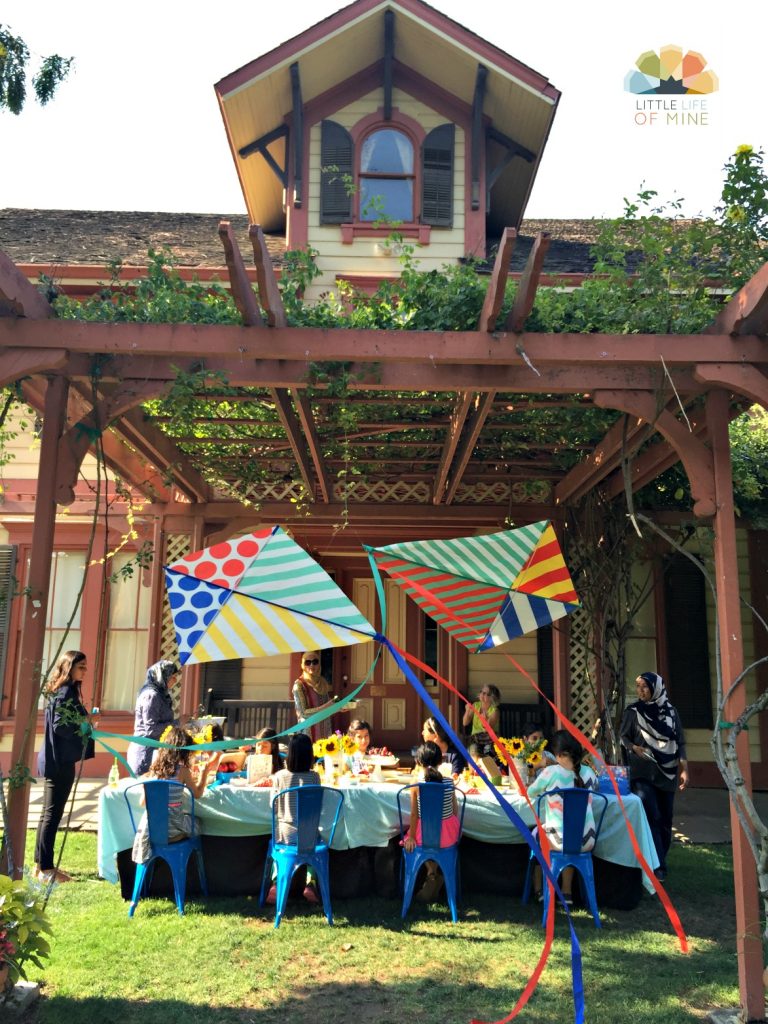 The inspiration for the whole party came from those awesome jumbo kites that I found at IKEA. It's actually when I saw the kites that I decided right then and there I'd throw this party. That's how inspiration hits, ya'll. It's a glorious feeling. The kites were absolutely perfect in every way; colors, size, design. They gave the party such a whimsical vibe. I hosted the party at an old historic house in our town. I love how it looks like an old school house from the outside.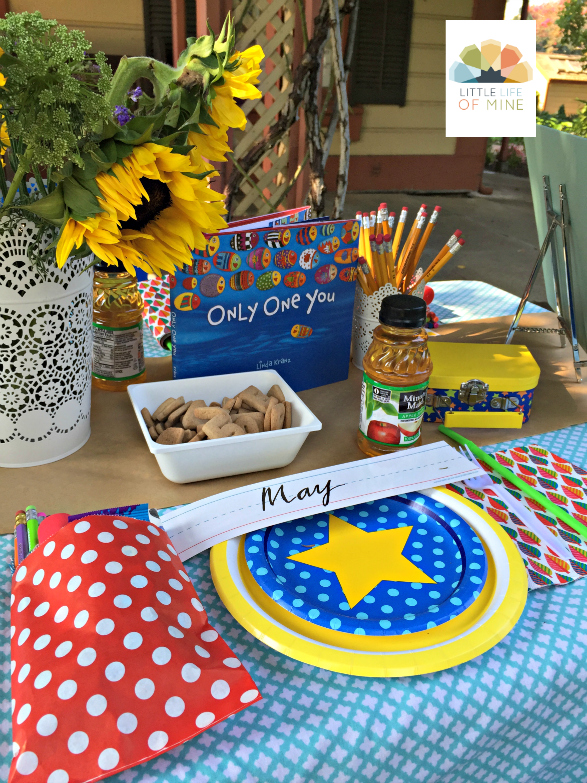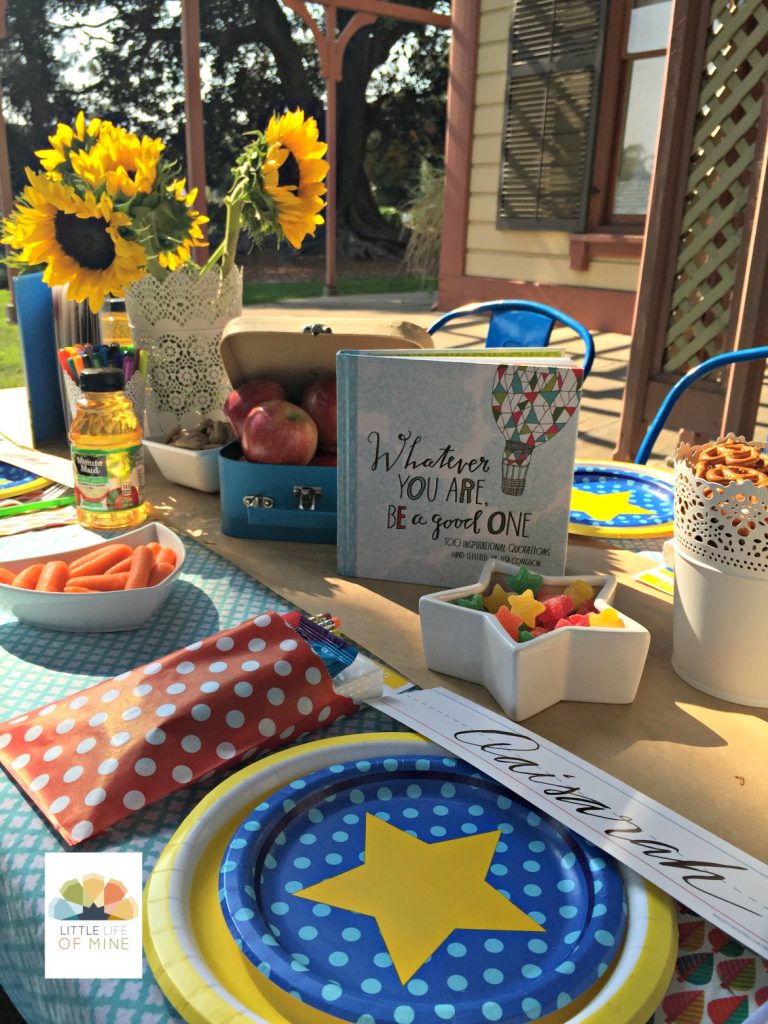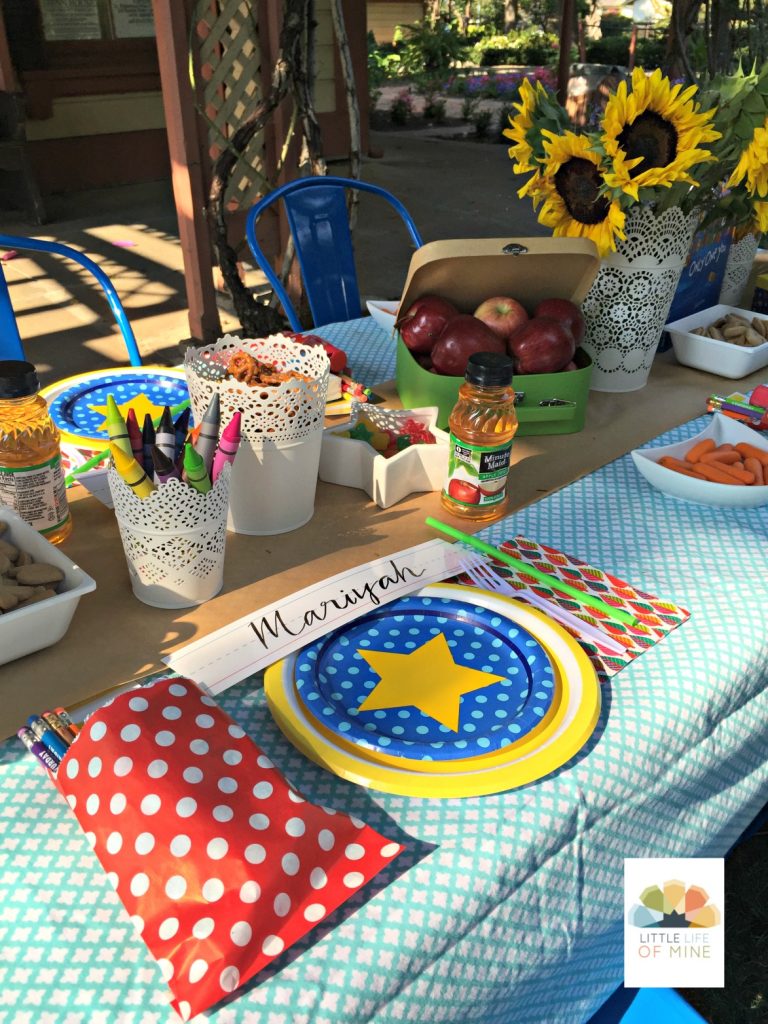 I brought along a selection of books that I felt were good reads before starting school. The books focus on kindness to others, promote self-confidence, and encourage you to be the best you can be. Some of the titles included Whatever You Are, Be a Good One, Only One You, and Have You Filled a Bucket Today? The books were also in line with our theme we hoped the girls would strive for during the school year. We focused on the hadith: "A Muslim is the one who avoids harming others with his tongue and hands."
When it came time for the meal, we wanted a nice dinner for the kids that felt "fancy" and had nothing to do with cheese pizza. Nida'a graciously took on the task of cooking. She made a delicious meal that included lemon herb chicken, mashed potatoes, and a spring mix and berry salad. It was so good! For dessert, of course we had one of her amazing cheesecakes! She baked a plain cheesecake that was topped with fresh berries. If you know me, you know I've had a lot of her cheesecakes. But I can't believe I've never had her plain one before. It was absolutely sublime!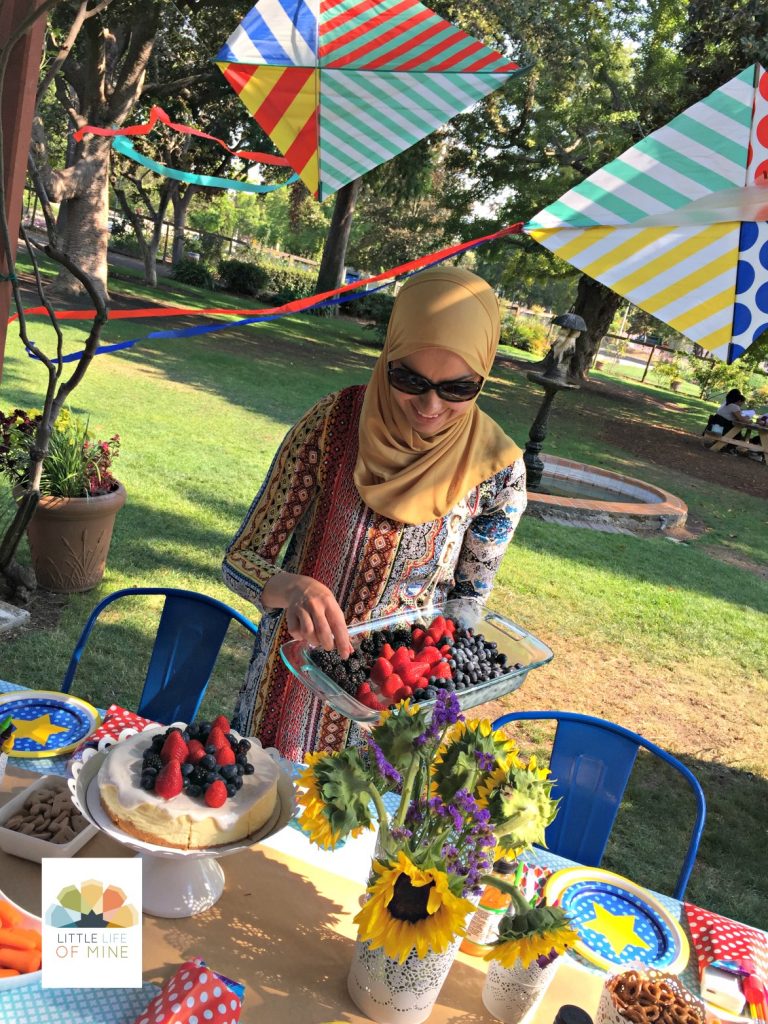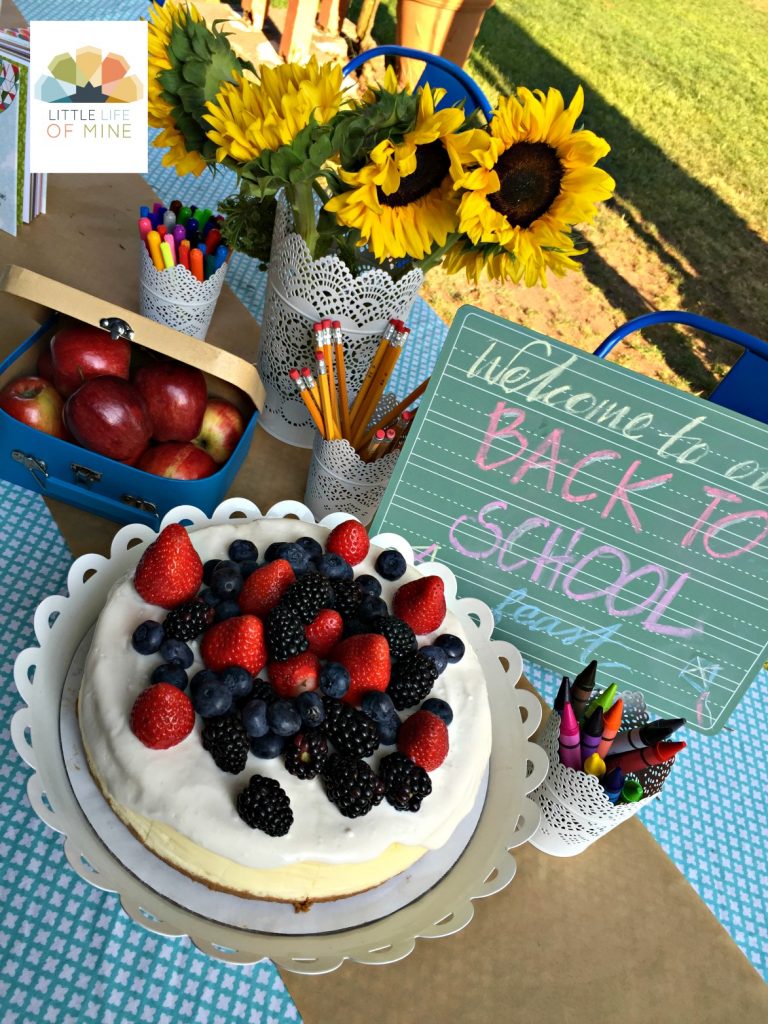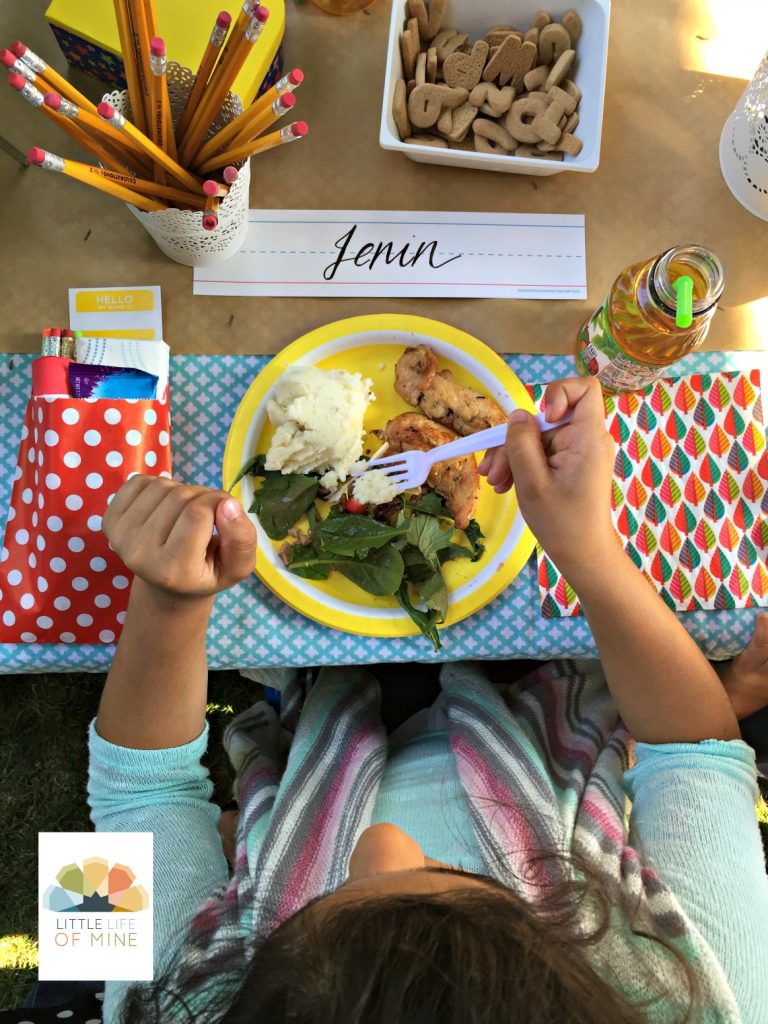 I kept the favors simple but most importantly, useful. I scooped up super cute days of the week pencils from the dollar spot at Target, as well as the "hello, my name is" stickers (how cute are those?). I threw in a glue stick and tissue because we blow through those so quickly during the school year. A granola bar for those mornings you're rushing out without breakfast or on the days you forgot to pack lunch. Let's be honest, it happens! My favorite inclusion of all, were the pencils by Muslamb that read: "Rabbi Zidni 'Ilman War Zuqni Fahman."  That translates to: "Oh Lord, increase me in knowledge and true understanding."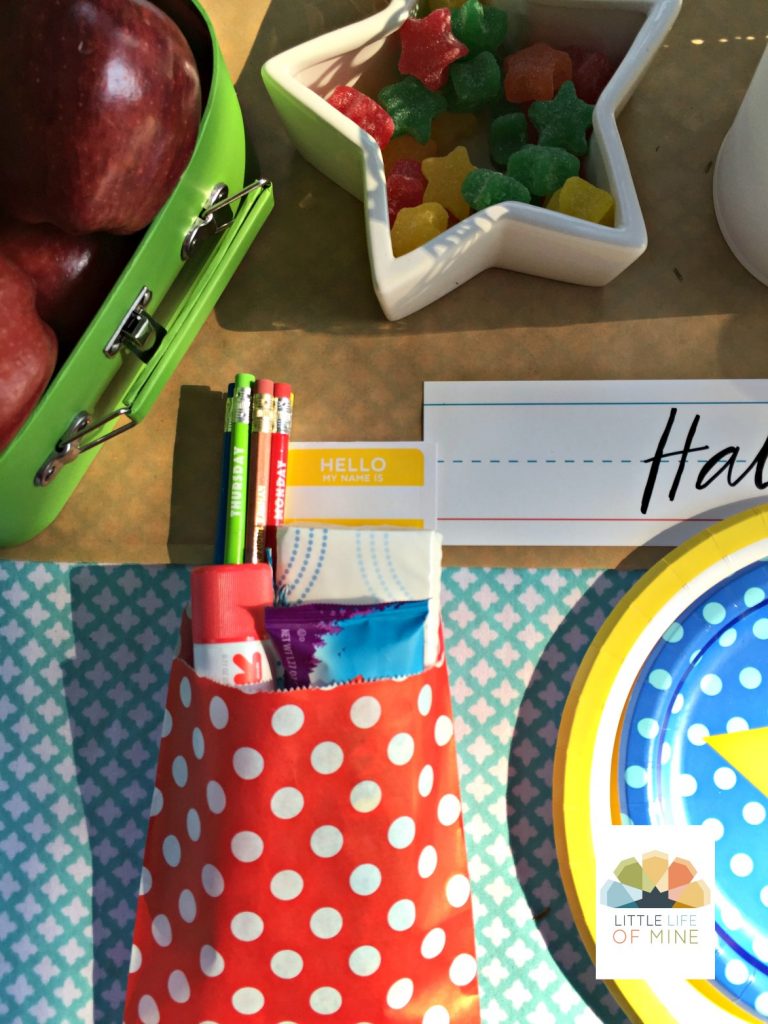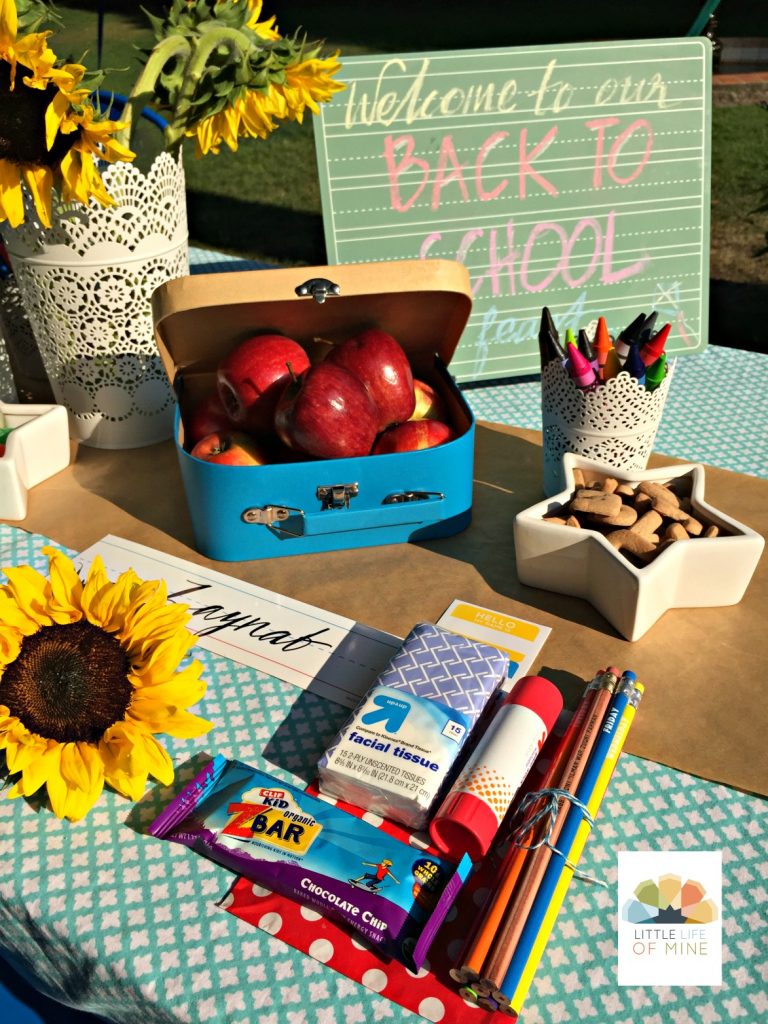 Will this become a reoccurring tradition? I certainly hope so.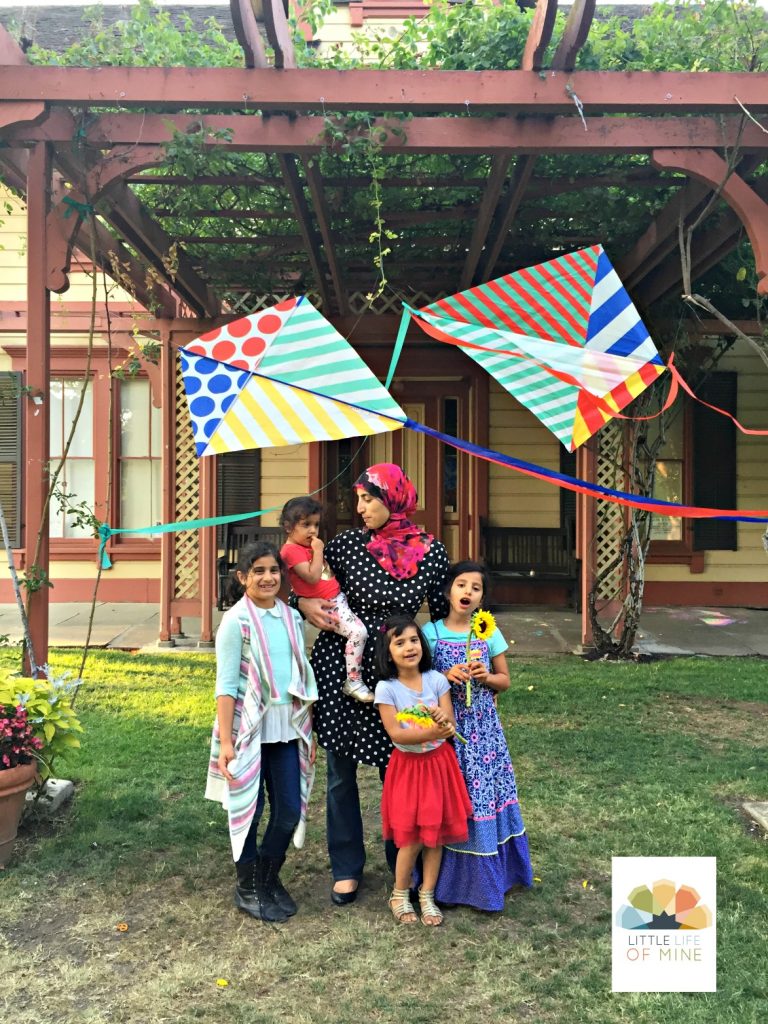 *This post contains affiliate links for your convenience.