We're pretty spoiled living in Northern California.  We have beautiful scenery across the map.  From the mountains to the beaches and everything in between, everything about California is beautiful.  But of course being born and raised here, I may be a bit biased. 
Muir Woods is a stunning destination to explore the giants of the forest, sequoias and redwoods.  It's a bit of a drive from our home, but well worth it.  It's gorgeous, serene, and very refreshing.  With the trees towering above, I'm reminded how very small I am on this huge planet. 
There are many beautiful trails to hike, but we mostly kept to the forest floor because of the girls.  On this particular day, we didn't actually know our destination when we left the house.  We weren't dressed to hike.  We're spontaneous like that.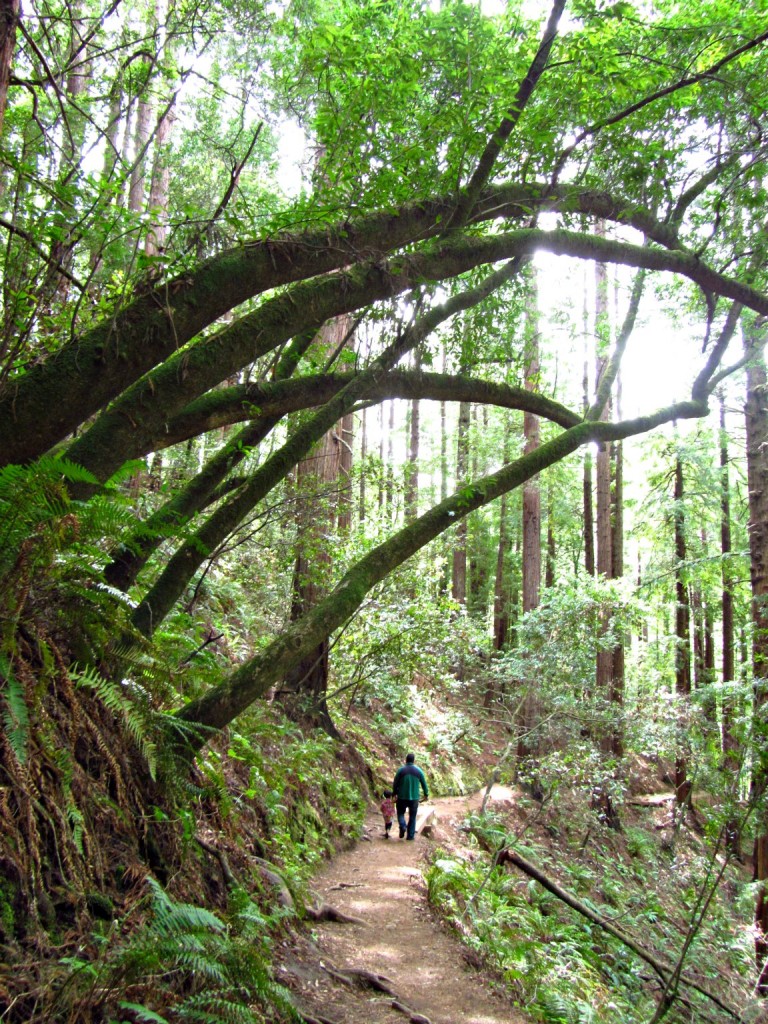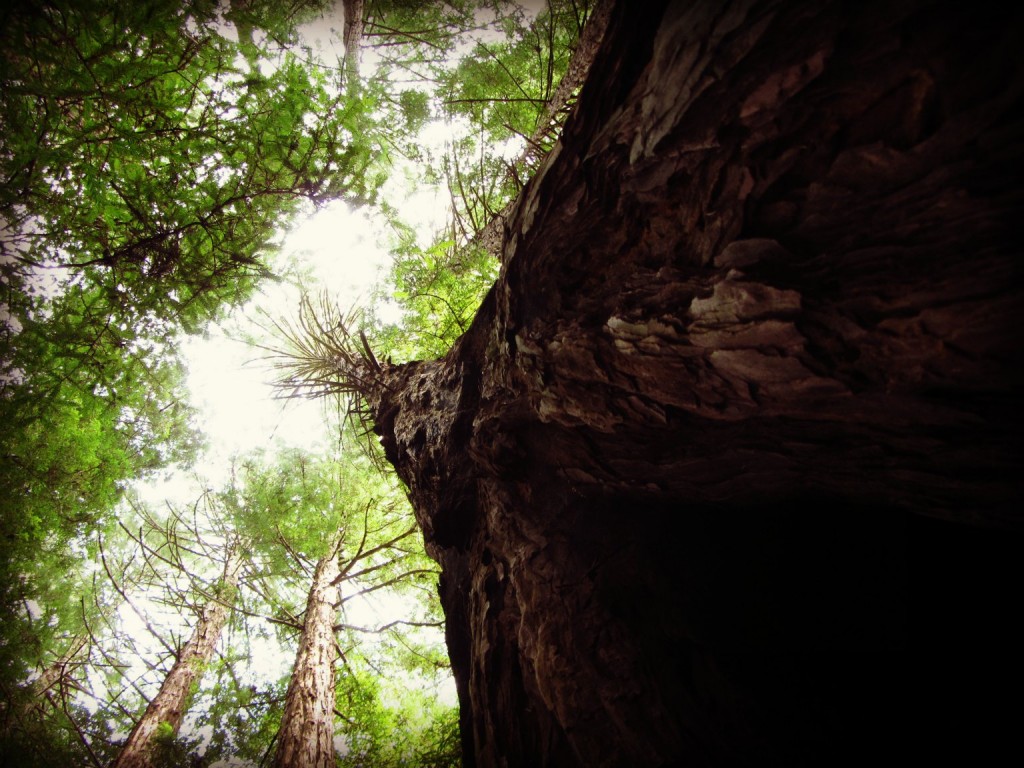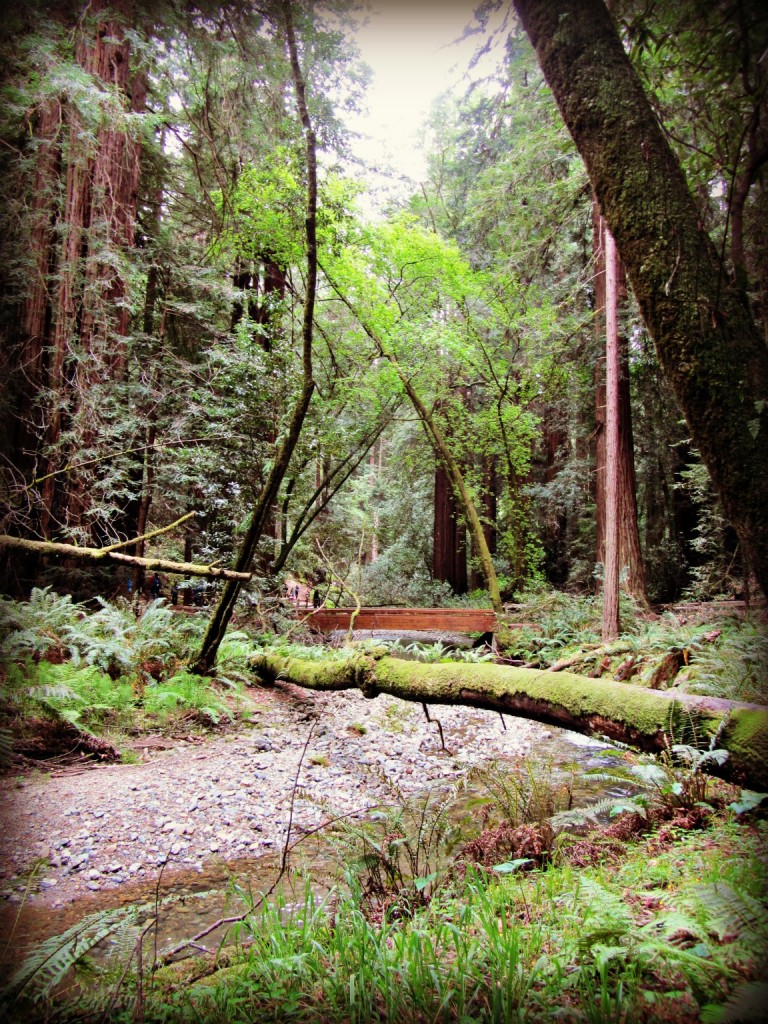 Surrounded by massive giants, I was blown away when Jenin noticed this itty-bitty seedling growing between the posts of the fence.  What was just as incredible, was seeing this itty-bitty seedling growing in such a little space.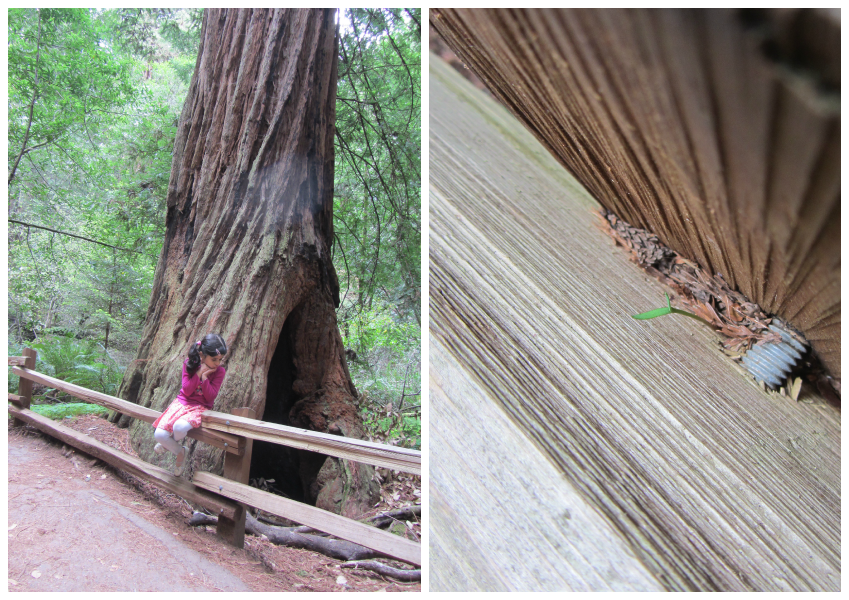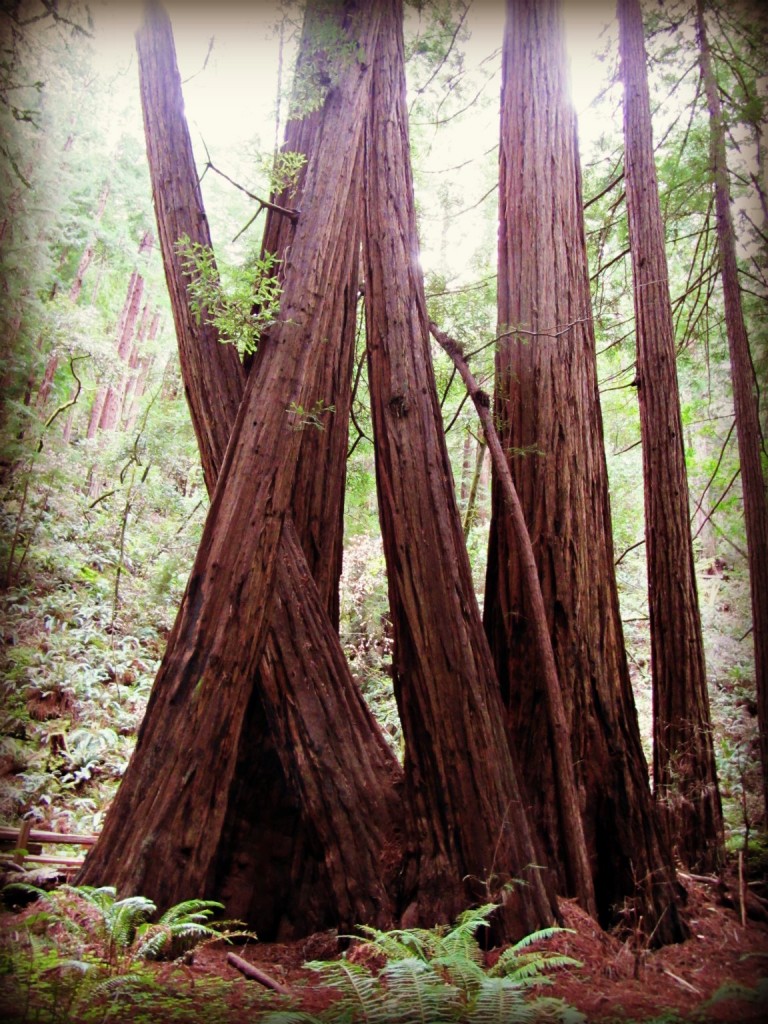 Comparing the trees in front of her to the trees in her pamphlet.
Just hanging out.  This was before I purchased my Ergo carrier which I love so much more.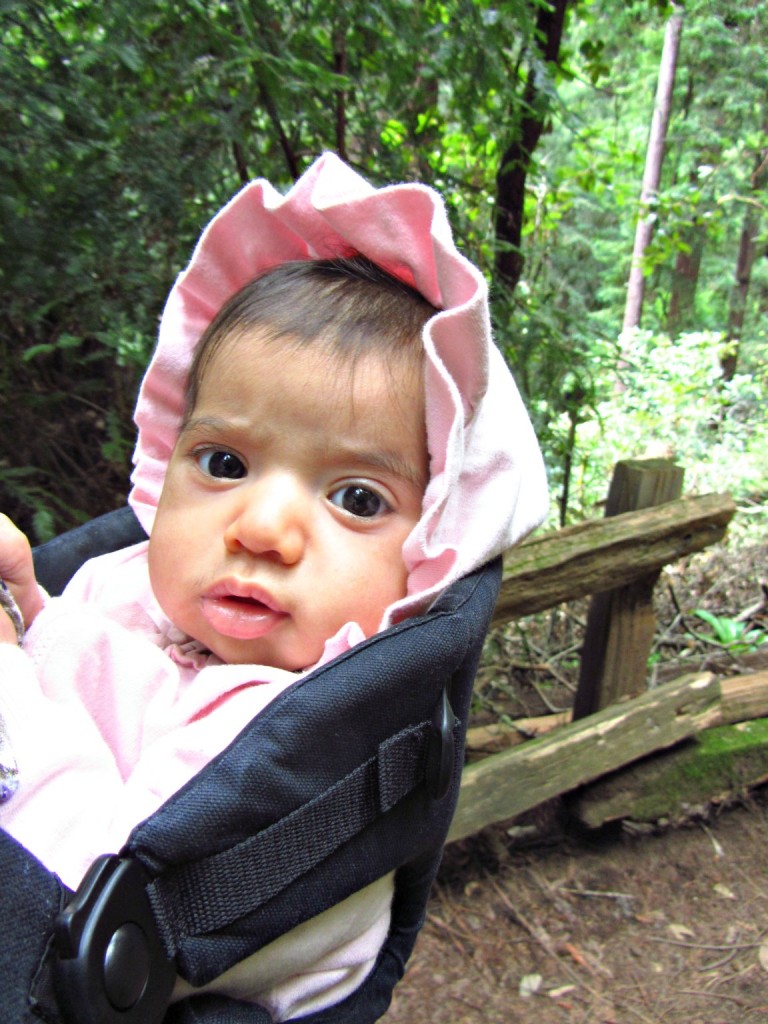 I hella love Cali.