"Rami, honey, can I go to Washington?" I asked expecting to hear the usual "no". I tend to ask on a monthly basis so I've heard 11 "no"s so far. So when I heard a hesitant "okay" I jumped at it.
Within seconds (I'm not exaggerating) Iman and I were texting and calling and searching and confirming a flight. B'ham, here I come.
Arrival in Sea-Tac.
Iman greeted me with Haggen cupcakes (my absolute favorite) and ice packs. Why the ice packs? Well because I pulled/damaged/twisted (I don't even know, I was in so much pain to hear what the doctor said) a ligament in my neck two days prior to my flight. Any sane person would have postponed or canceled their flight. Clearly I am not of sane mind. I could hardly turn my neck in either direction but so help me God, I was going to Washington. Luckily, I was back to normal within a few days. Vacation, on ward!
Every morning I enjoyed my breakfasts in my favorite spot in the house, or at least on that floor (Iman lives in a split level home). A $5 big, comfy bench that Iman had reupholstered that rests up next to a large window showcasing her lovely backyard (and occasional trespasser).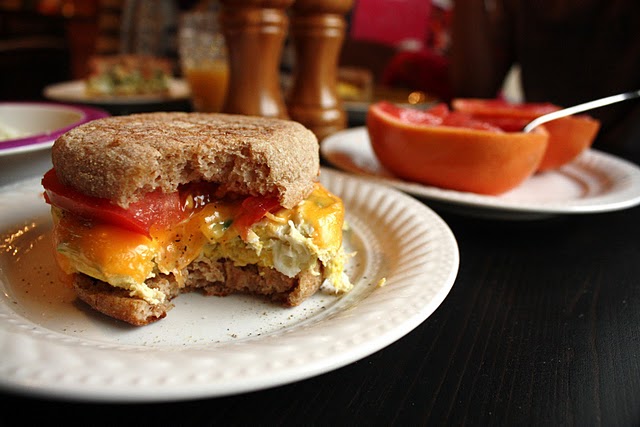 Iman made me these awesome egg sandwiches. So easy too. Crack some eggs into a bowl, season with salt and pepper and chopped herbs. Pop in the microwave for about two minutes while English muffins are toasting. Top with a slice of cheddar and slice of tomato on top. Yum. Makes me wish I had a microwave.
We went shopping around town to places like Digs, the paperdoll, Goodwill, and Fourth Corner Quilts. When one finds this under their door, they really have no choice but to shop.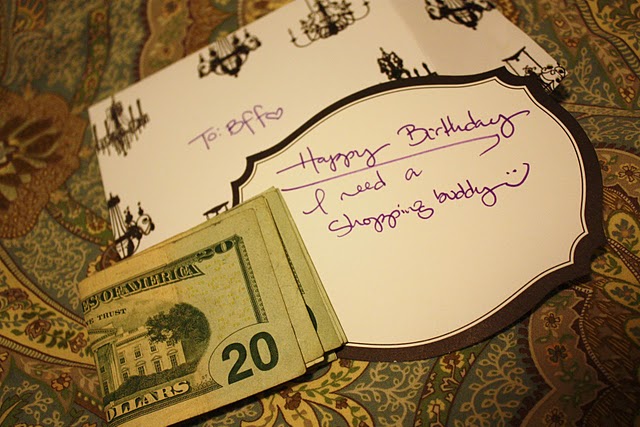 A generous stack of twenties.
 We read and read. Books and magazines. I was actually able to finish 2 books in two weeks which is 2 more books than I've read all year. Besides children's books. At home I can never finish a book cover to cover.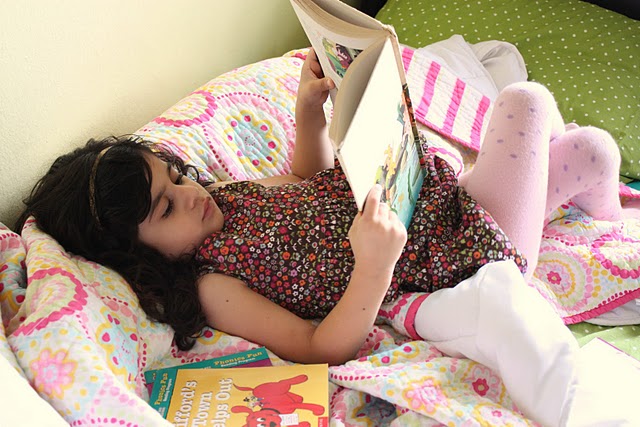 I found her curled up on her cousin's bed with a stack of books. Loved this. I'm usually in some random place in Iman's house just like this. Jenin is already taking on my Bellingham traditions.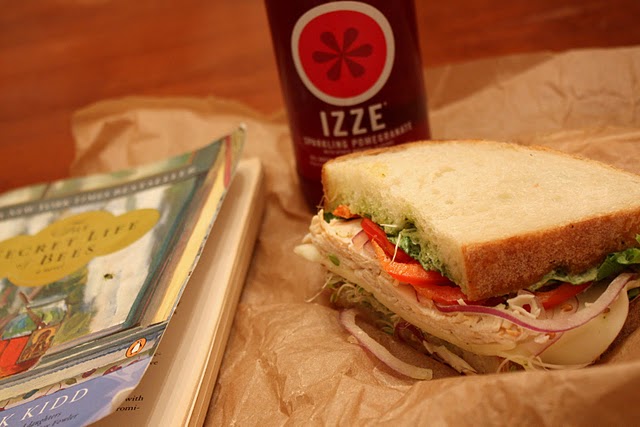 A book and meal without interruption? Why, dear vacation, must you come to an end?
There were puzzles, trips to Canada every Sunday, and showing off our slumber party eats on Facebook. I also figured out very quickly where Jenin picked up her posing skills.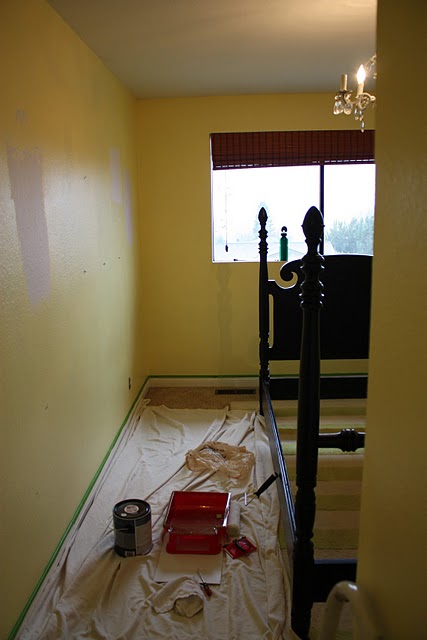 Before. Hopefully Iman will post an after before February.
And then of course there was the time that I had to put my Macgyver skills to the test to retrieve my ATM card that Jenin slid into the heating vent at the top of the stairs. Mmmhm. That definitely kept me busy for a while. Needless to say, no Tangled movie and dinner out with her cousins.