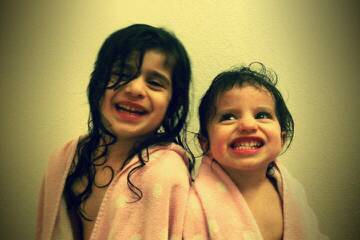 I hope that you two will grow to be the best of friends.
Lean on each other for support. Lend the other your favorite pair of jeans. Tell her if she has spinach in her teeth. Encourage her to follow her dreams.
Just realize that there is nothing in the world like a sister.
Published with Blogger-droid v1.4.8