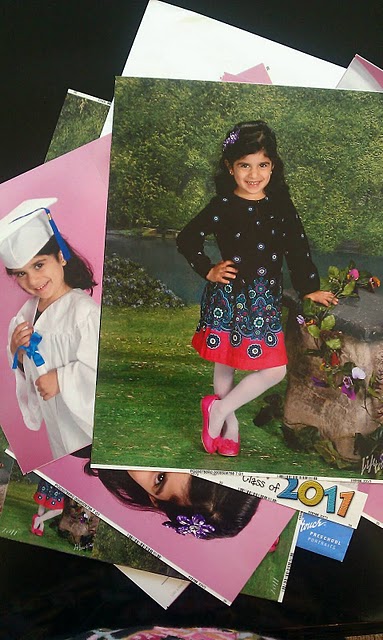 J's school pictures arrived last week and I had to hold myself back from crying. Her first few years have gone by in a blur. As I held her cap and gown picture I could only see my senior ready to graduate from high school. Are cap and gown truly required for preschool? Why must they tug at our heart strings? My first born is growing up and becoming a little lady with a whole lotta sass. When will our babies be born with a pause button?
Yesterday I received the great news that she was accepted into the school I had been dreaming about since she was crawling. I am so thrilled! Alhamdulilah, all praise due to God. My baby is longer a baby as she heads off to Kindergarten this fall. Full time schedule, backpack, recess, lunch box. Oh, it's so much to take in. So now I will slow down and watch her officially grow out of her stay-at-home-with-Mama stage into her have-a-good-day-at-school-make-sure-you-listen-to-your-teacher stage.
Maybe the pause button can replace their belly buttons?
Published with Blogger-droid v1.6.8