Almost a year ago, I saw an adorable idea on Handmade Beginnings. You give your child the same image to color every year around the same time. I saw the idea in March, found an image (via an Etsy seller that has now closed shop) I liked in April, my in-laws came in May and the rest is history. I just now finally got around to starting this. Stinks that I missed out on one year.
I knew that I wanted nesting dolls, but couldn't find any coloring pages that were just right. I found an image through an Etsy seller that was actually selling stamped tags. She stamped and enlarged them for me. Unfortunately they were still smaller than the 5×7 I was hoping for. Since we finally (!!) got a copier/printer/scanner/toaster, I was able to enlarge the images myself. First I went over the lines with a Sharpie to give me a more defined picture, scanned it and then boosted the contrast to make sure it was only black and white without any fuzzy gray areas. With trial and error and a whole lot of ink and paper later, I ended up with an image that was closer to 8×10. Oh well.
Thank you Eva for passing along this wonderful project.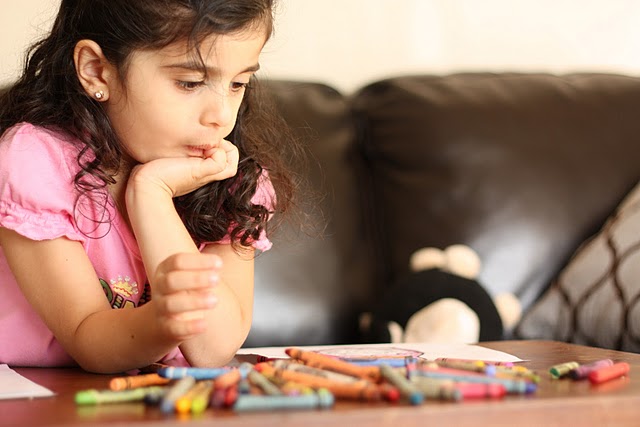 Contemplating her next color decision.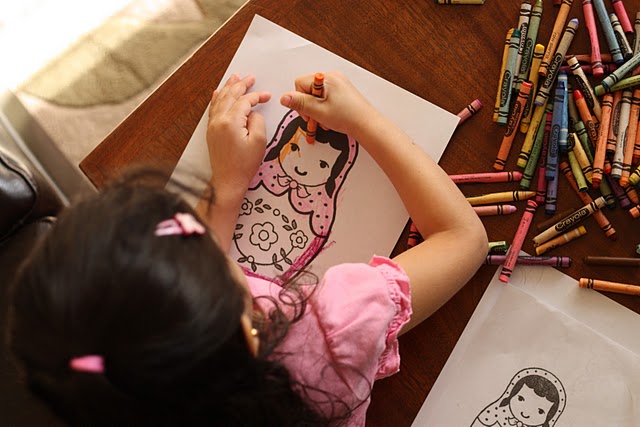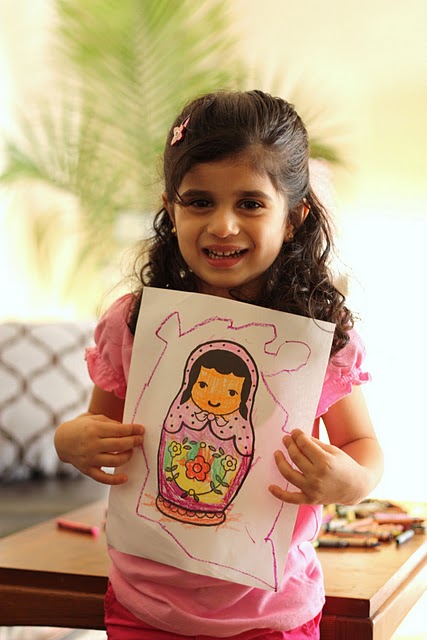 Final product.



Linking to: Made by You, Just Something I Whipped Up, Get Your Craft On, Blue Cricket Design, Sew Much Ado, Somewhat Simple, Tatertots&Jello.