Have you seen the embroidered alphabet piece that my sister Iman recently shared on her blog? My mom made it while she was pregnant with my sis.  It's beautiful and I've always admired it.  If it didn't have Iman's name and birth year embroidered on it, I would have jacked it from her by now.  I love it's new modern frame and the added marbles are just so fun.  Hello ohdeedoh? Did you see that?
Well, I was quite jealous of the piece before and have become even more so with it's little makeover.  So it was with great delight that I rediscovered something that I had been saving for a while.  (This will be a reoccurring theme until I've completely blogged about my pre-spring cleaning cleaning spree.)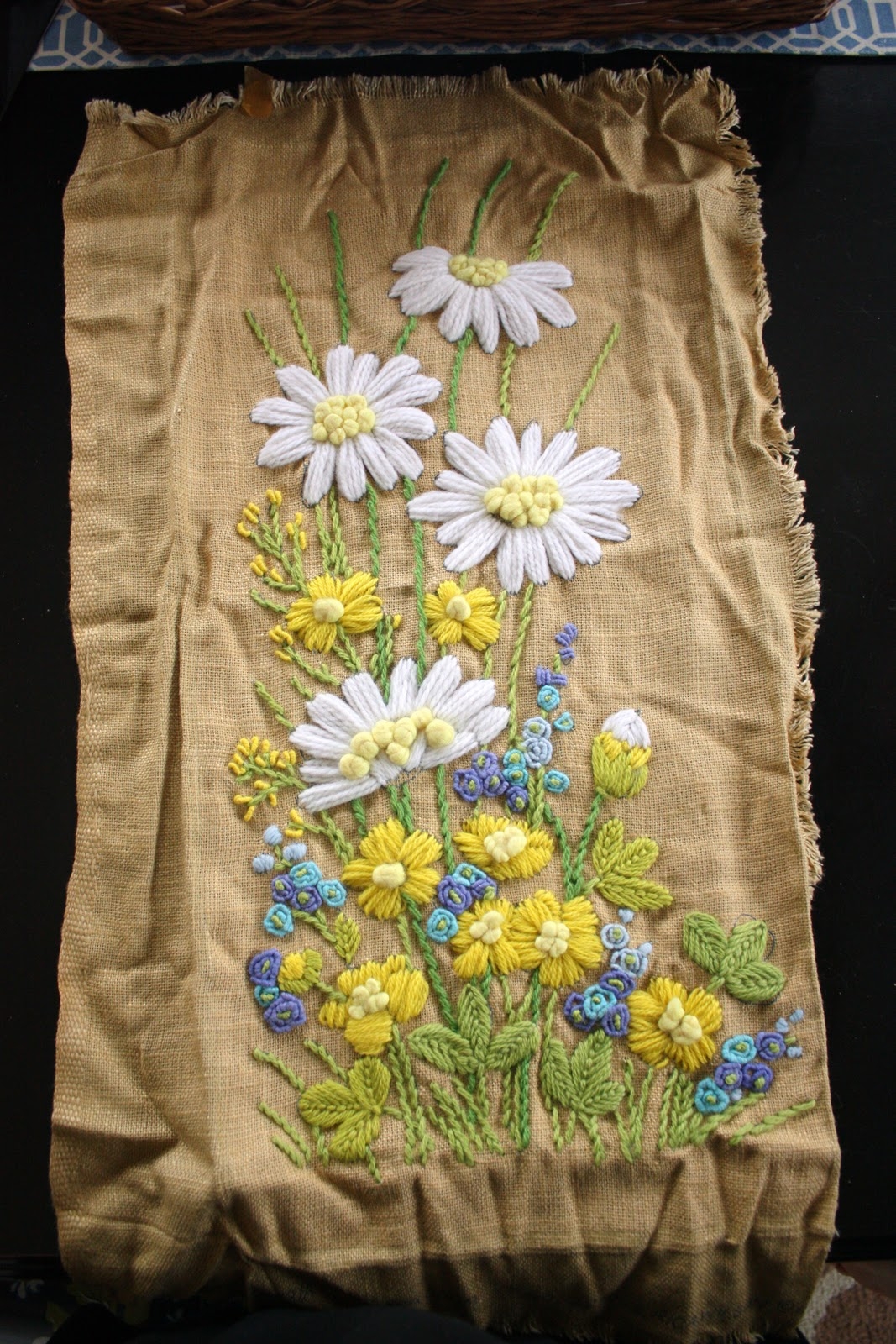 This was also made by my mother pre-me.  Not sure why her crafting days ended before me.  I guess she wanted to save up all of that lovely handmade energy and pass it on to me in the womb.  Or maybe not. 
This hung in a gold frame on the wall in my grandmother's living room for years and years until my last visit three years ago when I decided that it should come home with me. I removed the frame and packed it away in my suitcase.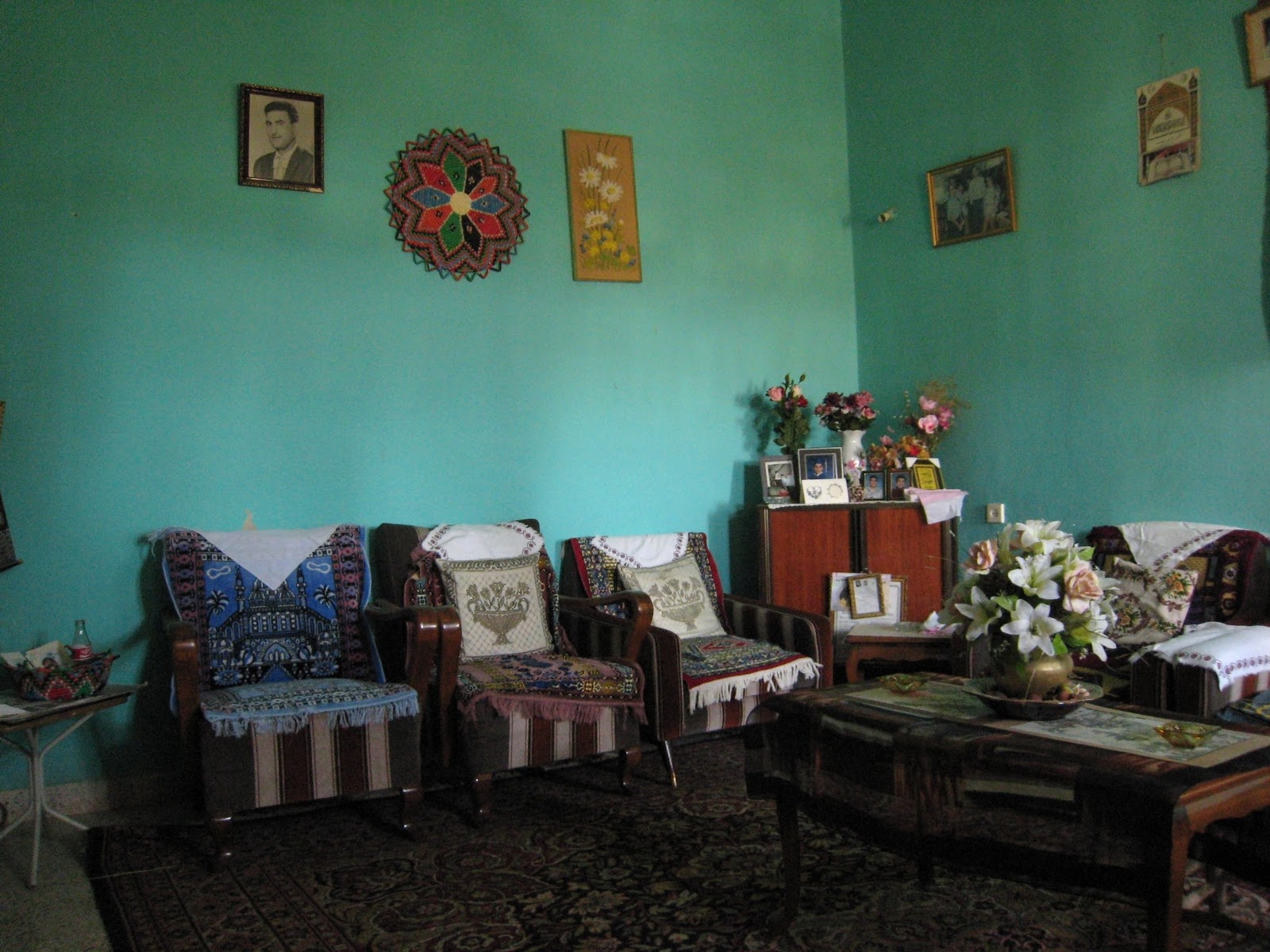 Sigh. It's so hard to look at this picture.  One day I will paint a room this color as an ode to my Sitti. I miss her so much.
I picked up a long Ikea frame (Ribba line) not even knowing if it was the right fit but it was the closest thing I could find.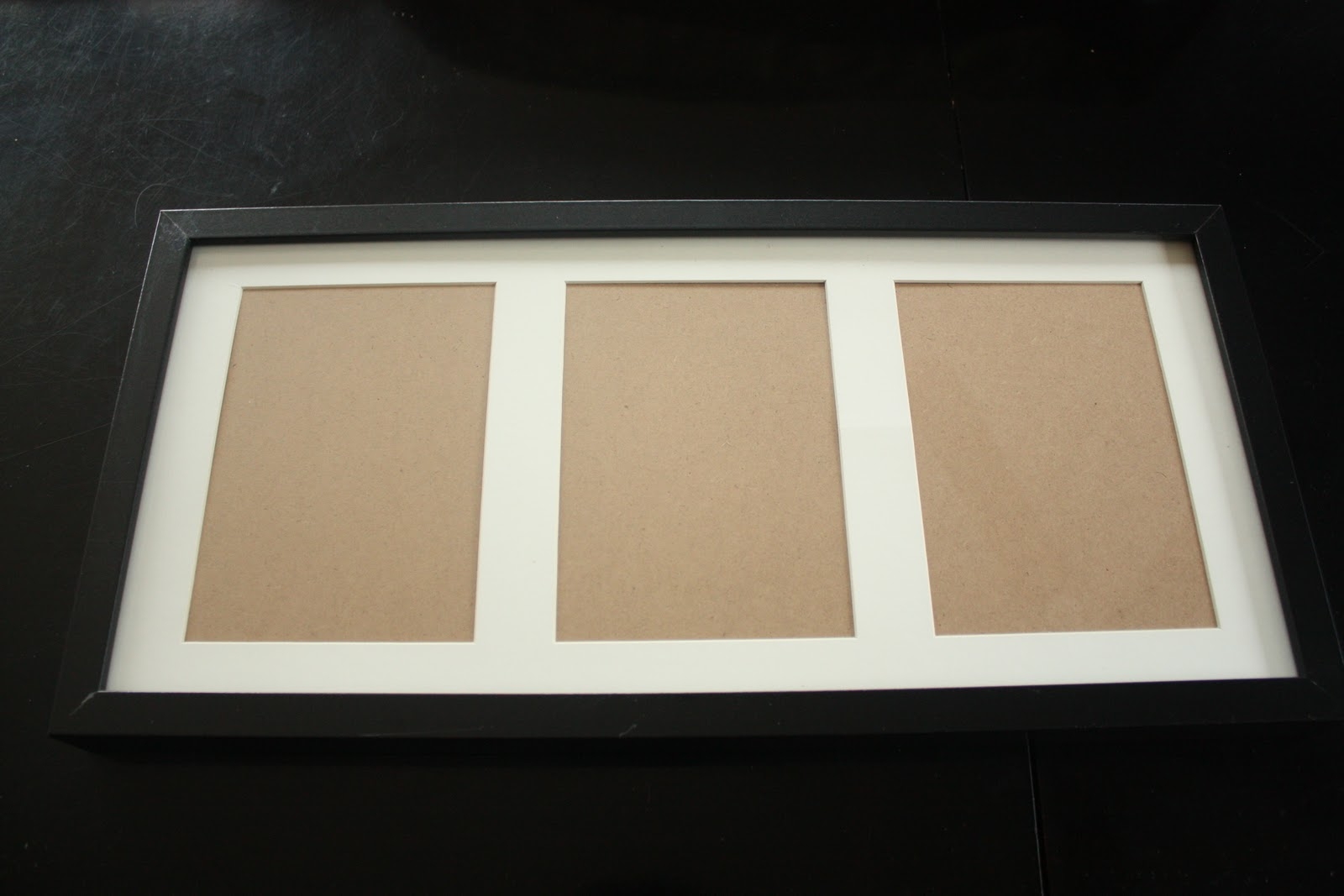 Using the mat as my size guideline, I wrapped the fabric around it and taped it to hold it in place.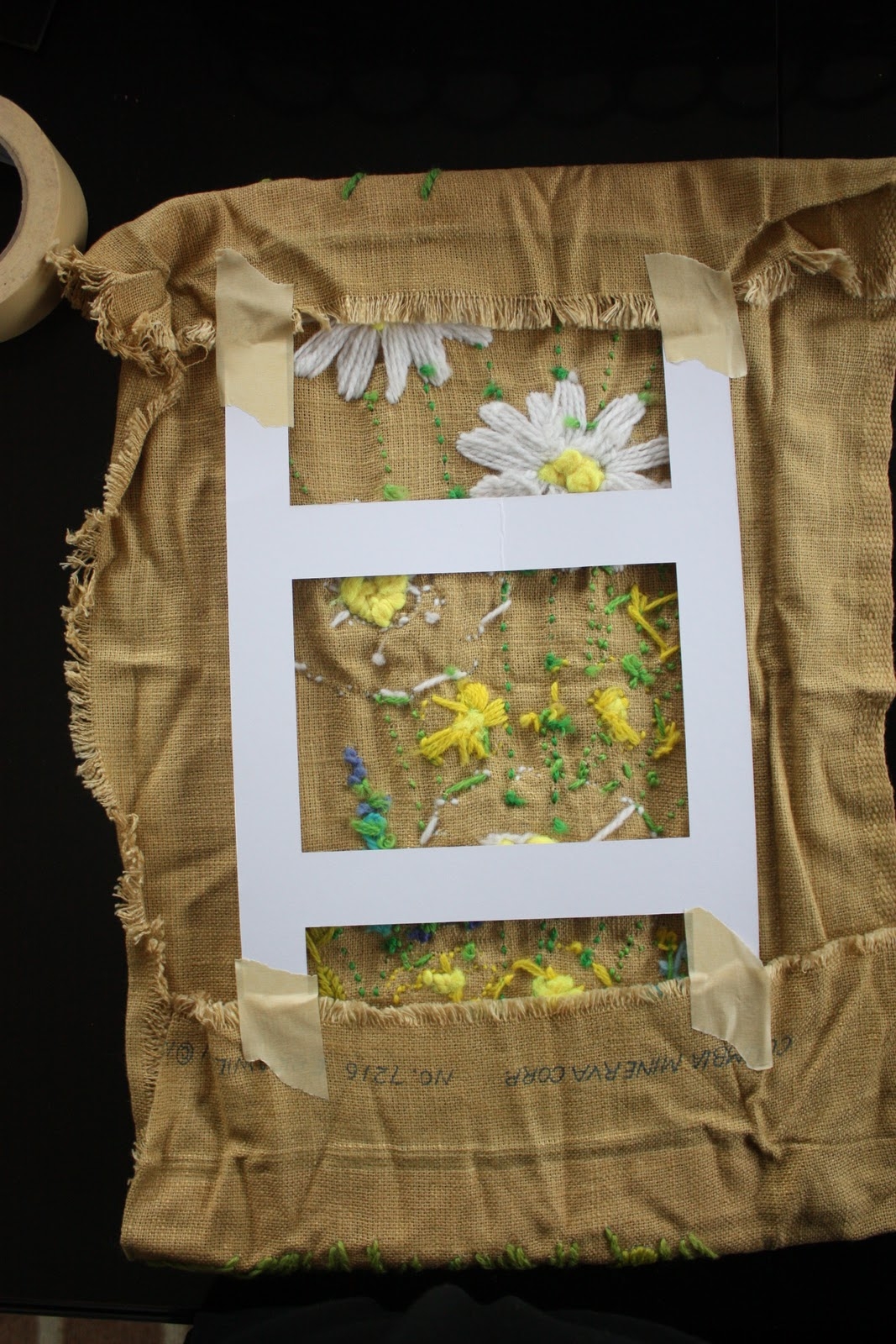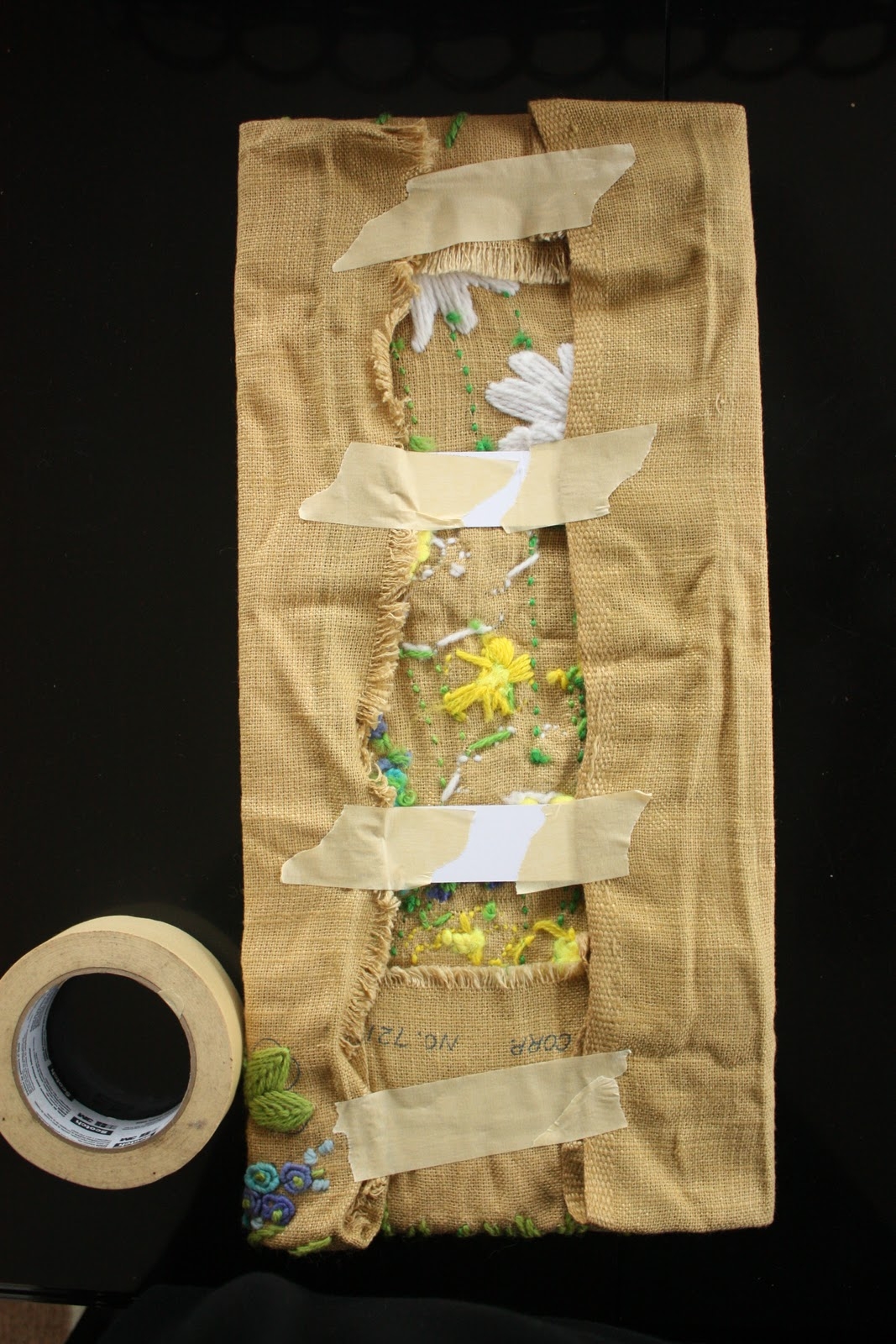 Squeezed it into the frame for a nice tight fit.  Removed the glass because the little metal tabs wouldn't fold down because all the layers were too thick.  I like it exposed, so that worked out just fine.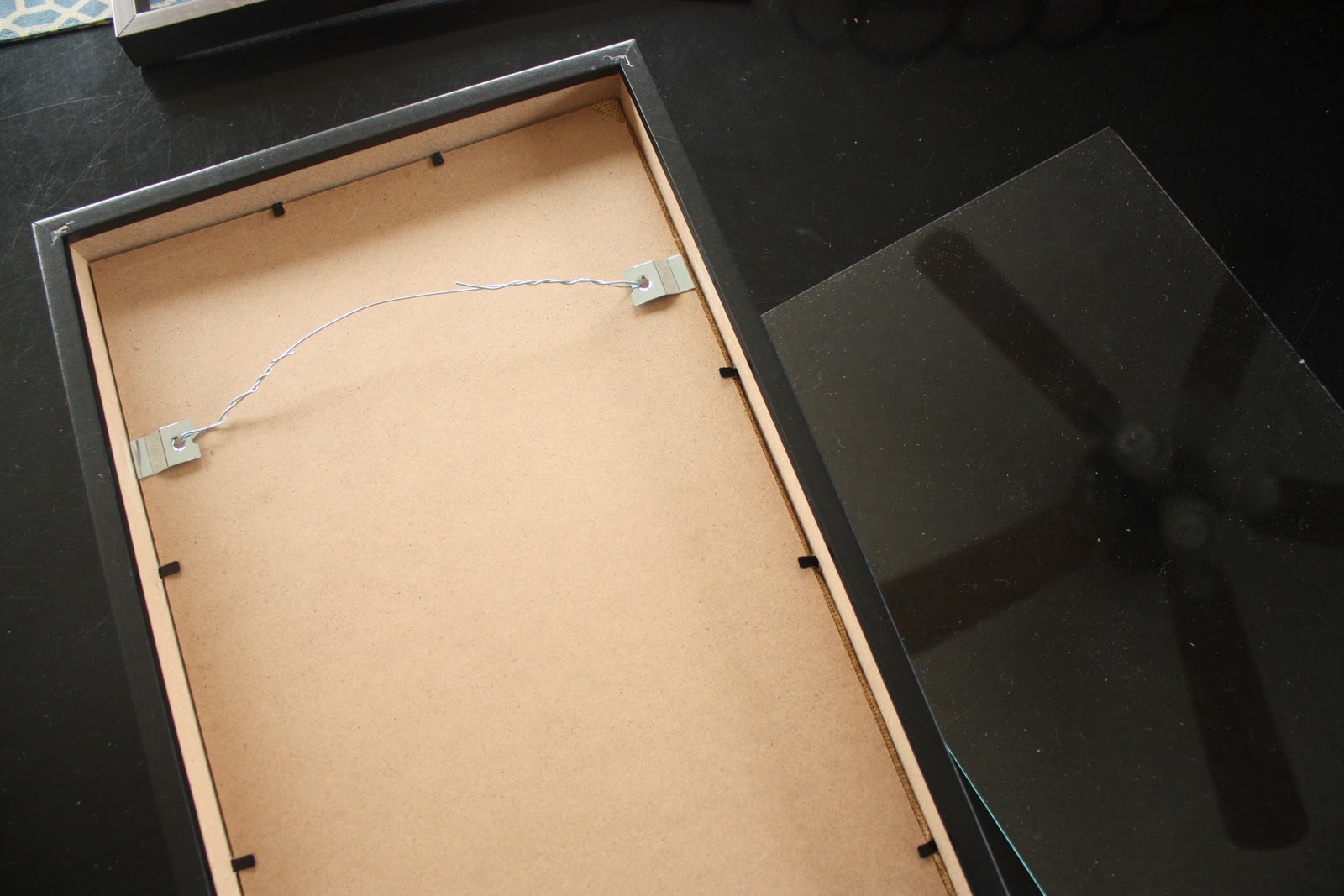 The result: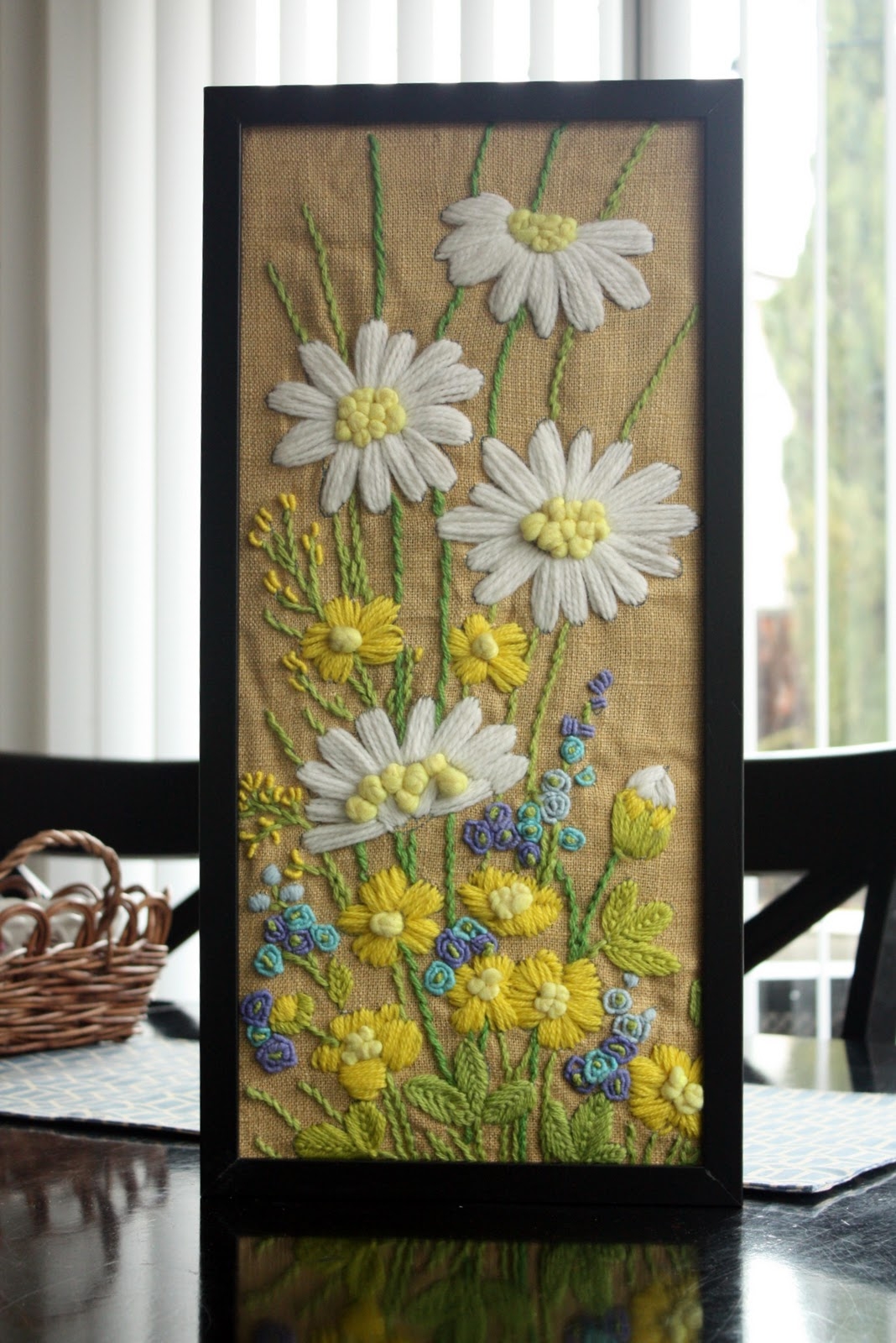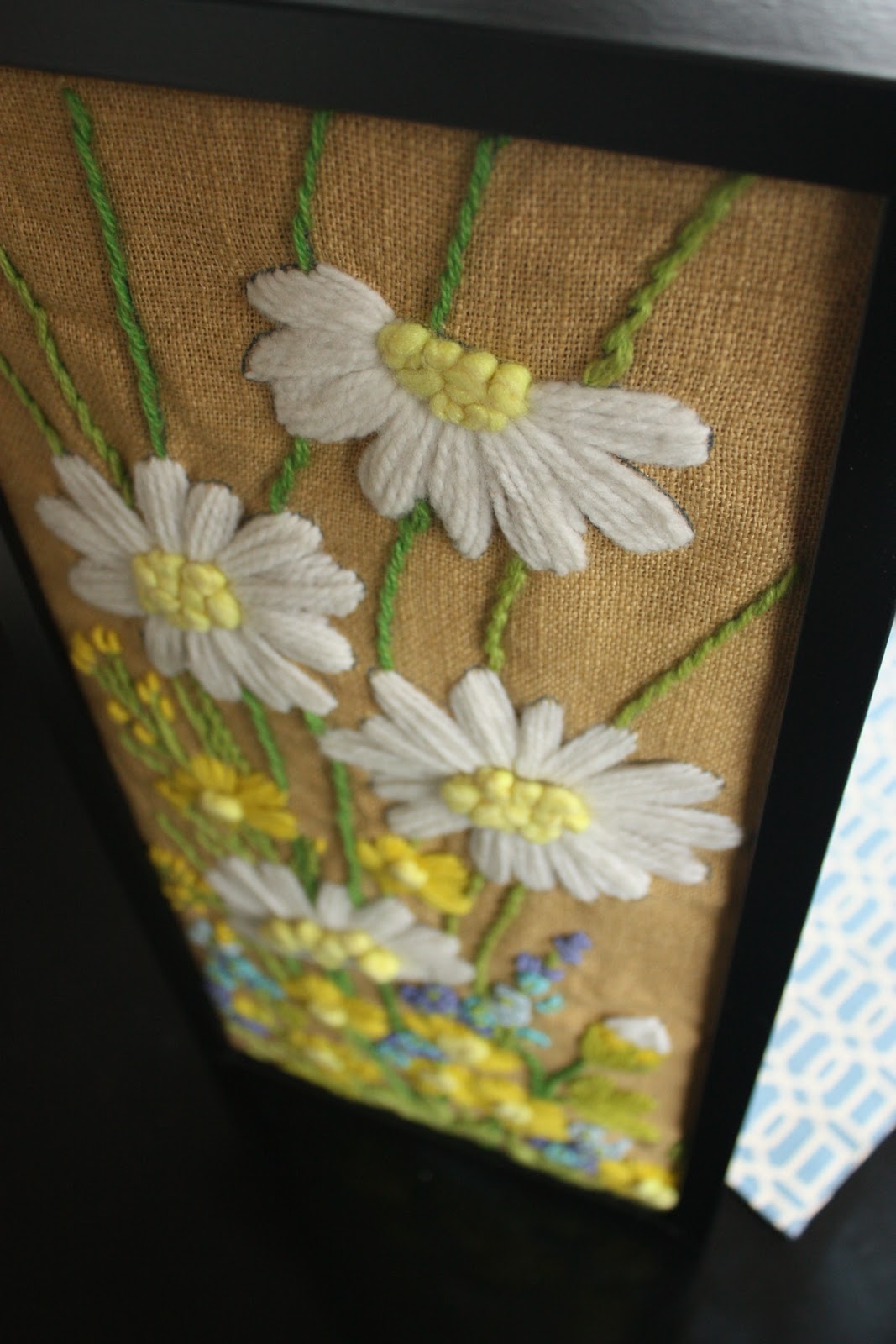 Did ya notice it's embroidered on burlap?? Apparently what's old is new again.
Linking to: Made by You, Just Something I Whipped Up, Get Your Craft On, Blue Cricket Design, Sew Much Ado, Somewhat Simple, Tatertots&Jello.