I'm the kind of person that loves to learn as much as I can from any given person I meet.  Everyone has something to offer.  Amazing recipes, decorating skills, spiritual knowledge, quality toys for kids, what shoes to wear in spring with straight leg jeans… whatever it is, I'm soaking it in.  Since J has started school last year, I've met an amazing number of new moms that all have great talents.  I'm pretty excited to have picked up tips here and there during the past two years.  I just only hope I've given back as much as I've taken!
When Artistic Mom (I think that'll be her name here from now on if I ever need to reference her) was heading the design process for the 8th grade classroom, I pretty much volunteered myself as her apprentice.
She bounced ideas off of me and I was game for all of them.  It was really interesting to go through the design process with her, especially since the original idea was so far from the end result! Why? Every single idea was dissected and thought out.  Pros and cons.  What will go right, what can go wrong.  Every. Single. Detail. If you know me, I'm the type of person to see something and then jump up and try it immediately without even reading the directions all the way through!  Working with Artistic Mom taught me to sloooow down, think it through, think about it twice, execute the design precisely.
A final plan was put in place and then all the details were lined up just so.
Working on a tight budget, Artistic Mom came up with an awesome design that just required duct tape and handmade paper fan medallions.  The result was modern, fresh, and whimsical.  Just right for a set of eighth graders.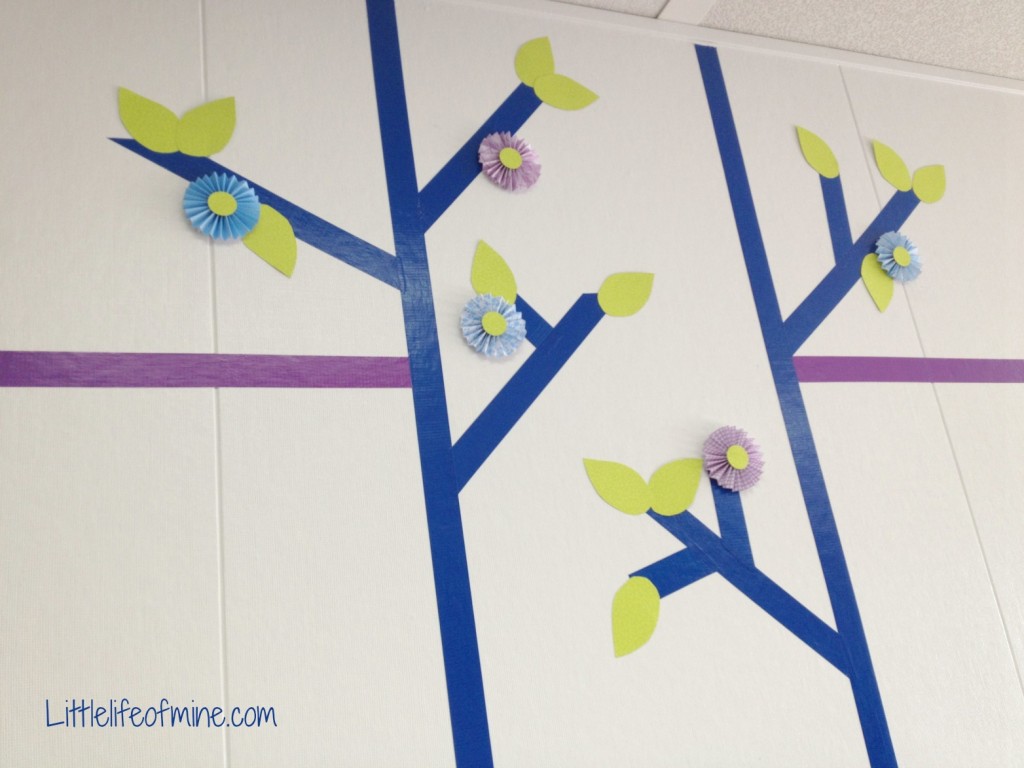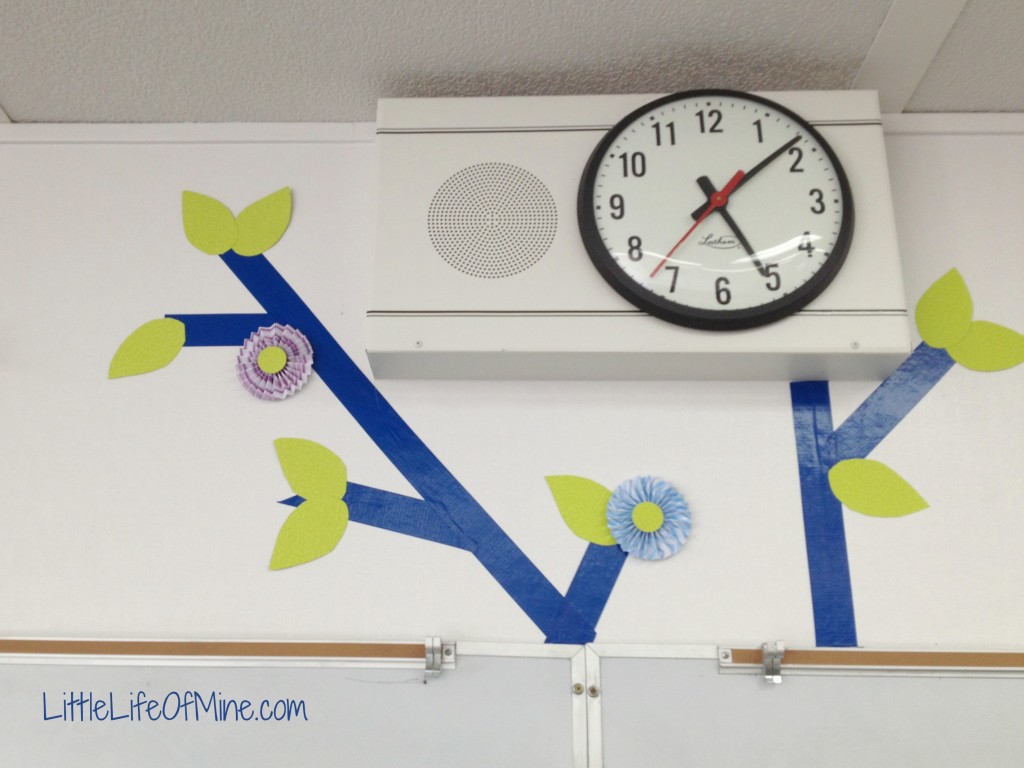 Design takes a slight nod from here.
Other changes in the room included new room layout, new bookcase/room divider, refinished cabinets, and more hanging medallions.  Sorry, I don't have any pics of the whole room!