I was asked to organize the crafts for the Eid party that J's school held back in September.  I needed to come up with a couple of crafts that would entertain 150+ children.  I wanted to present something that was affordable and would be a project worth keeping for the kids.  I decided to borrow an idea I had seen at a kid's festival which was simply a tile drawing. The tile drawing was a hit at J's 4th birthday, so I was confident it would be a good project for the kids at school.  Every tile would be as unique as each child.  With the addition of a ribbon glued to the back, it would be something they could proudly display in their homes.
This craft obviously works great for large groups and is quite affordable.  Use coupons for the markers and Mod Podge spray to keep cost low.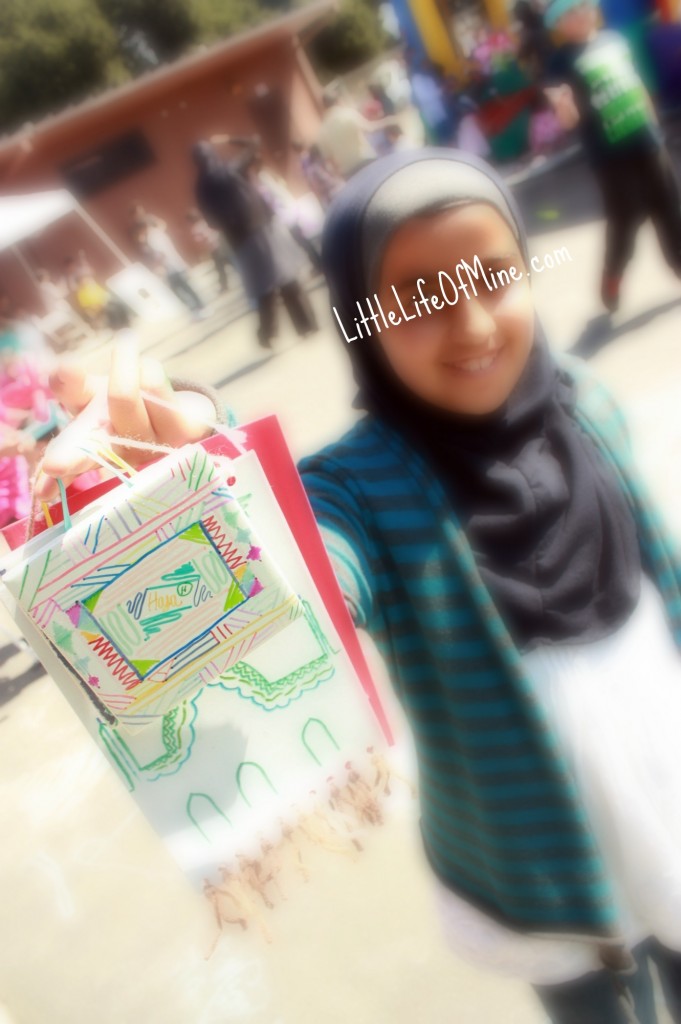 Materials needed:
Glazed tiles, I used 4×4 tiles
Ribbon
Hot glue gun and glue gun sticks
Permanent markers
Mod Podge spray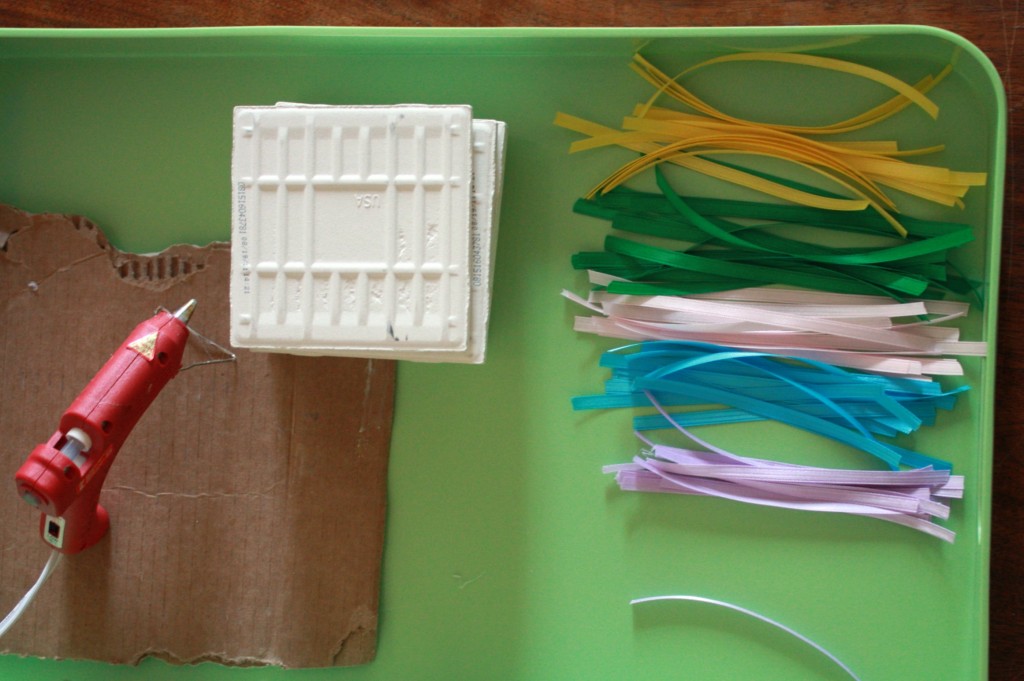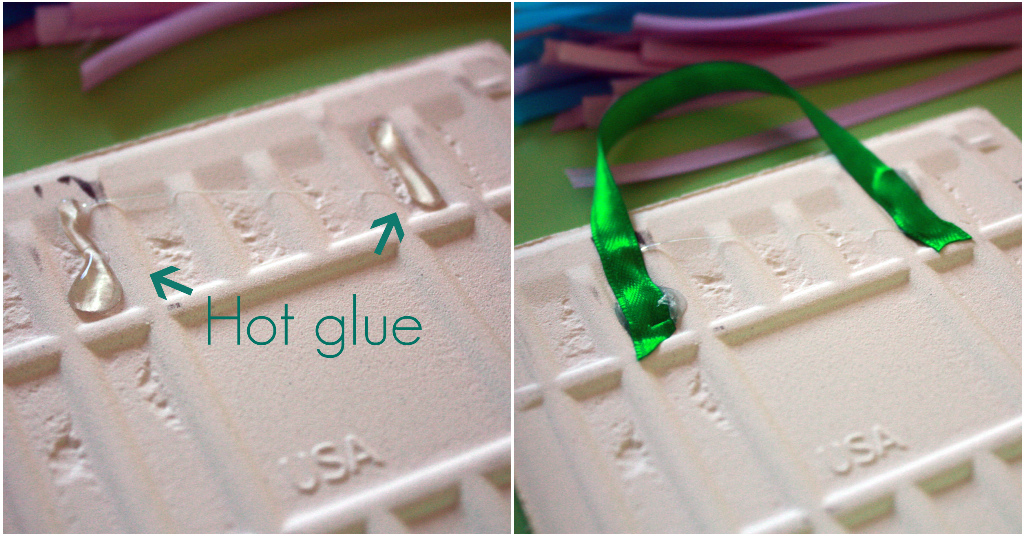 Directions:
Decide the length of ribbon you would like to have as a hanger and precut the strips.  Using your hot glue gun, glue the ribbon evenly spaced, on the back of the tile.  Let dry and set.
Using permanent markers, allow the children to draw their images directly on the tiles.  Once their drawings are complete, lightly spray with the Mod Podge spray.  Note: If you spray too heavily, the markers/drawing will run and smudge.  Let dry and set.