If there is anything that my kids are reliable for, besides bringing so much joy to my life, it's staining their clothes.  If there's anything that I'm incapable of, it's removing said stains.  Pretreaters, soaking, bleach, nothing seems to work with me.  I've considered freezer paper stenciling or patches, but the stain would be in such an awkward location that any design would just look silly. 
When I picked up one of J's dresses and noticed that yet another stained piece of clothing was destined for the trash, I thought twice.   If the stain was up top, why sacrafice a perfectly good bottom? 
I had J try on her dress again to decide a good length and marked it off.  Then factoring in enough fabric to make the casing, I cut straight across the dress.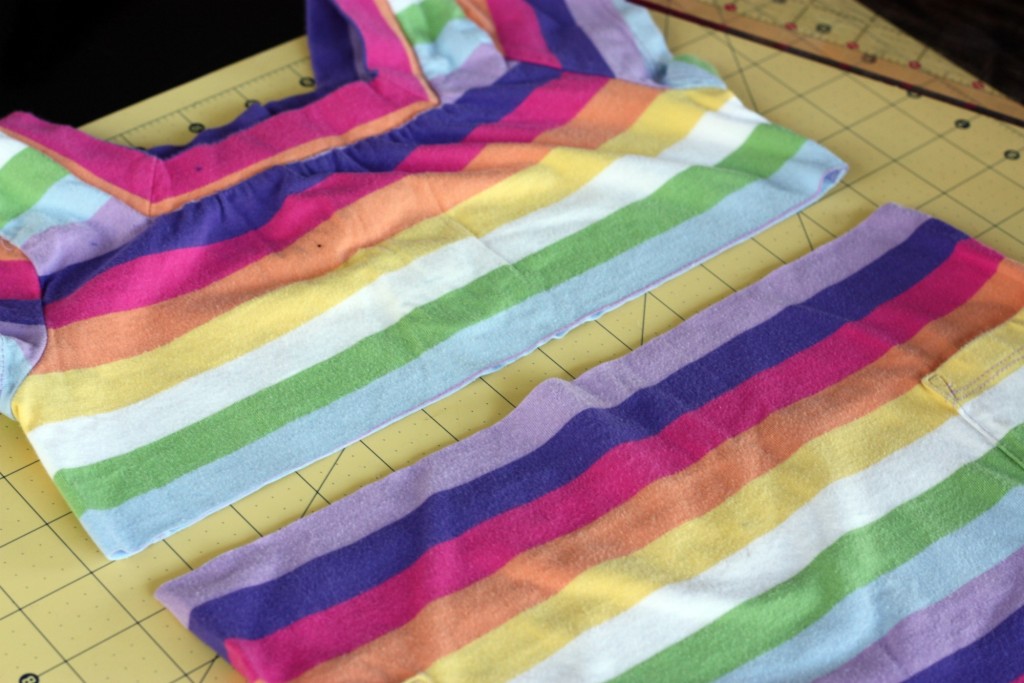 To make the casing:
Fold down about an inch of fabric and sew all the way around.  Leave a two inch opening.  Wrap a piece of elastic around your child without stretching it.  Take off 4 to 6 inches so that it will comfortable hug your child's waist.  Using a saftey pin attched to your elastic, insert the pin into the opening and work your pin all the way through until it comes out of the other opening.  Be sure to secure the end piece of your elastic so that it doesn't end up slipping into the casing.
Securely sew together the ends of the elastic.  Sew the opening for the casing closed.  Done.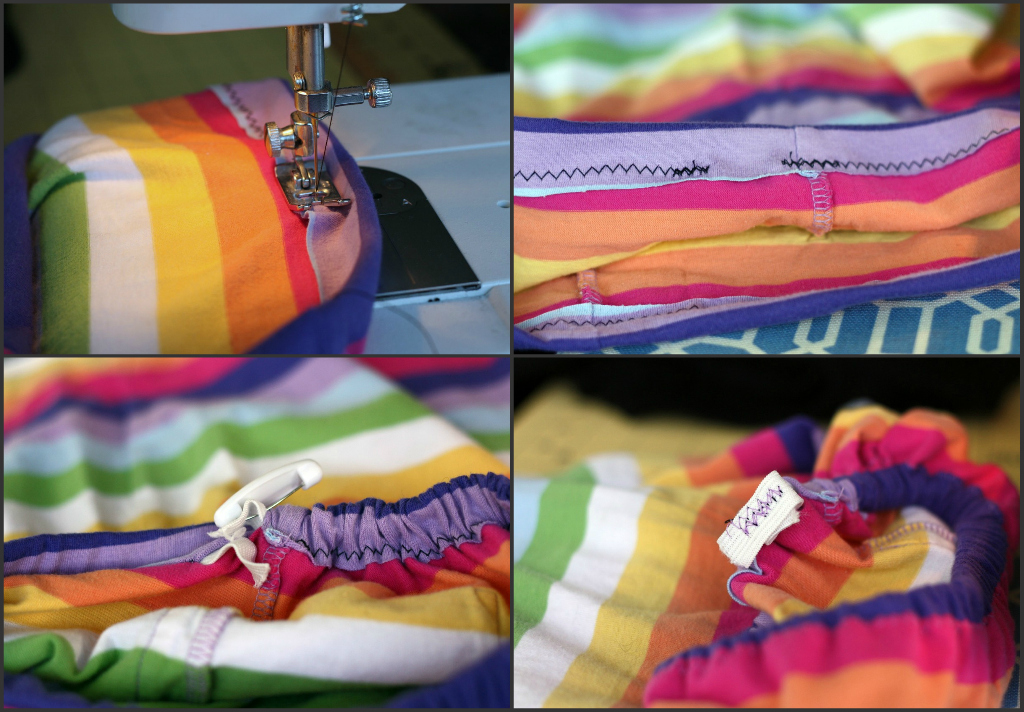 This is such a affordable and simple way to change any dress.  I often find dresses that are too short on me, but with this method I can alter it to make the perfect length skirt.