When it comes to making crafts with J, there are two criteria I try to stick to: uncomplicated and cheap, preferably free.  I spotted this project on Pintrest (are you on Pintrest?) and literally jumped up and went straight out to my recycling bin.  I dug out – I didn't really dig, it was right there at the top – the huge egg carton tray that I had tossed earlier that morning.
I gathered the remaining few supplies and we got started.
You'll need:
– An egg carton tray.  The size you use depends on how many flowers you'd like to make.  We used half of this tray.
– A piece of cardboard, cut in a circle with a smaller circle on the inside. Again the size depends on what you want.  Ours was less than 12 inches.
– Paint, scissors, glue, ribbon.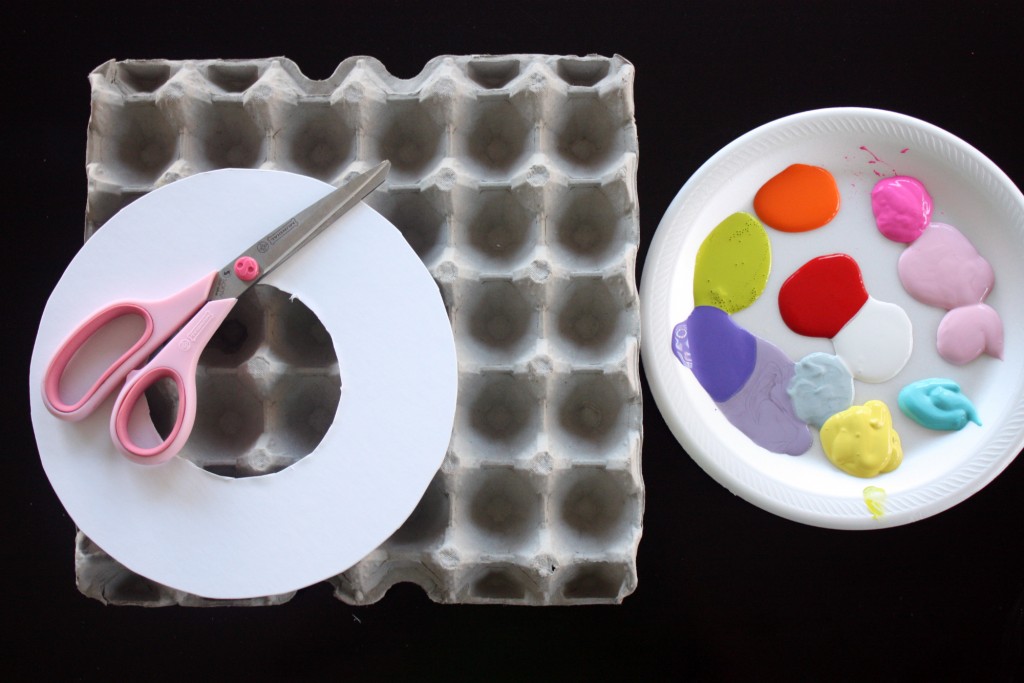 What to do:
Cut out each little egg holding section. Cut down towards the center of each piece without going all the way to the middle.  There is no art to creating the flowers so don't worry about getting things perfect.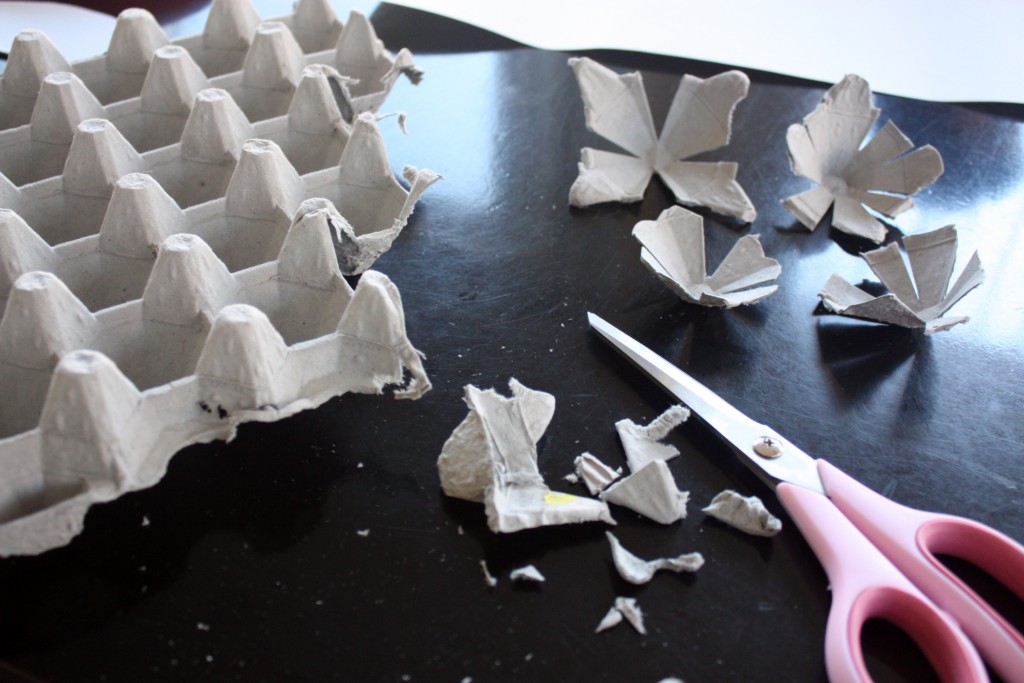 Have your child paint the flowers in any way their little heart pleases.  Paint the round cardboard cut out while your child paints to allow it to dry before gluing down the flowers.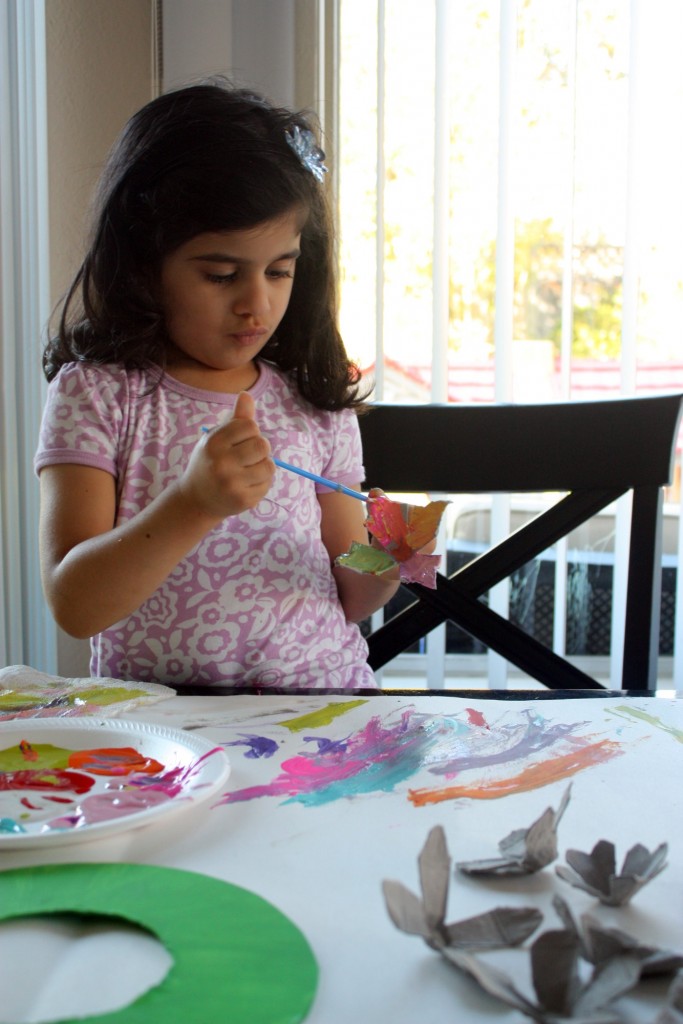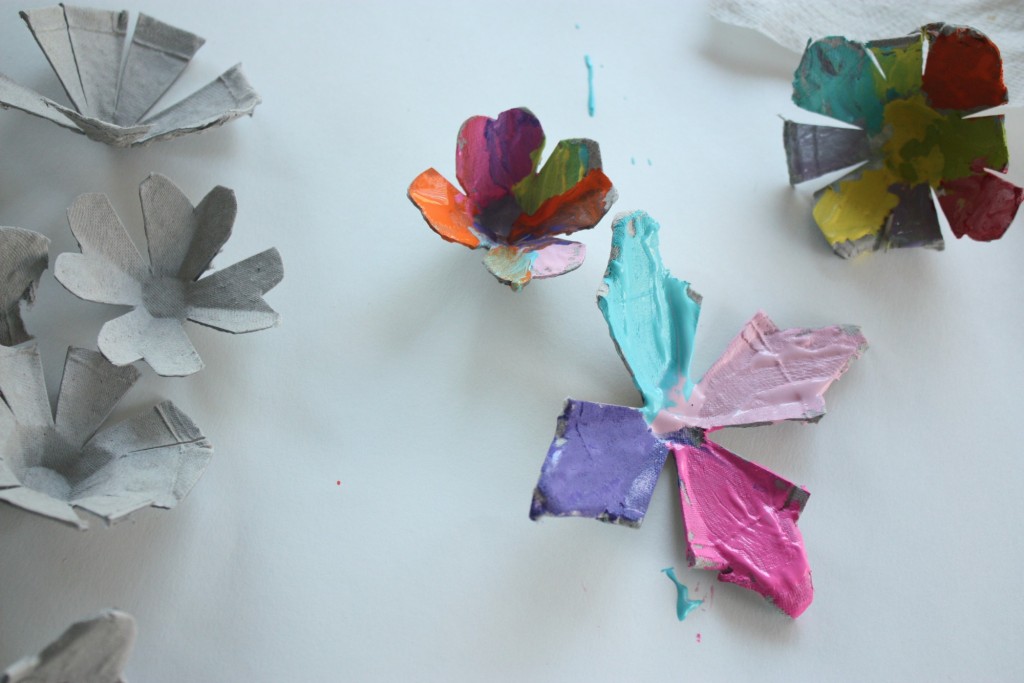 And just so that you don't hate me later, this can be a bit messy.  Consider yourself warned.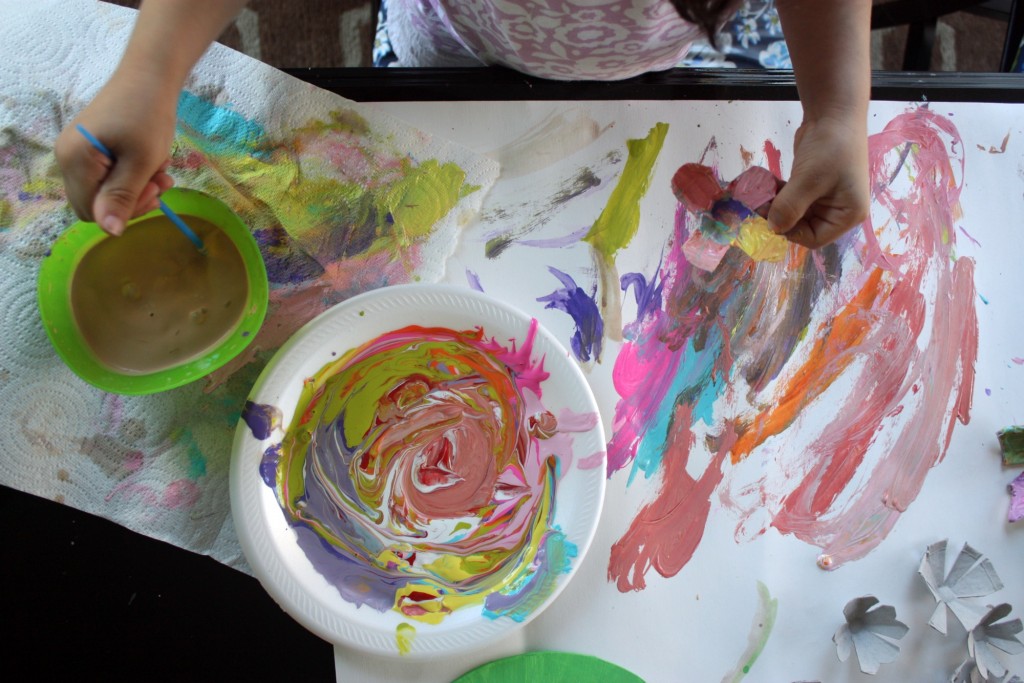 Once the flowers have completely dried, glue down each flower.  Tie a ribbon to the wreath and hang.  J wanted hers hung on her bedroom door.  Good choice in my opinion.