Ramadan and Eid are among us! Iftaar dinners, after taraweeh desserts, and Eid feasts are all close by. Many families use Ramadan as a chance to come together to break fast.
'Abdullaah ibn 'Amro ibn Al 'Aas, narrated that a man once asked Allah's Messenger (pbuh), 'Which is the best [of actions] in Islam?' He replied, "Feeding others and extending the Salaam to those who you know and those you do not." (At-Targeeb – Saheeh) source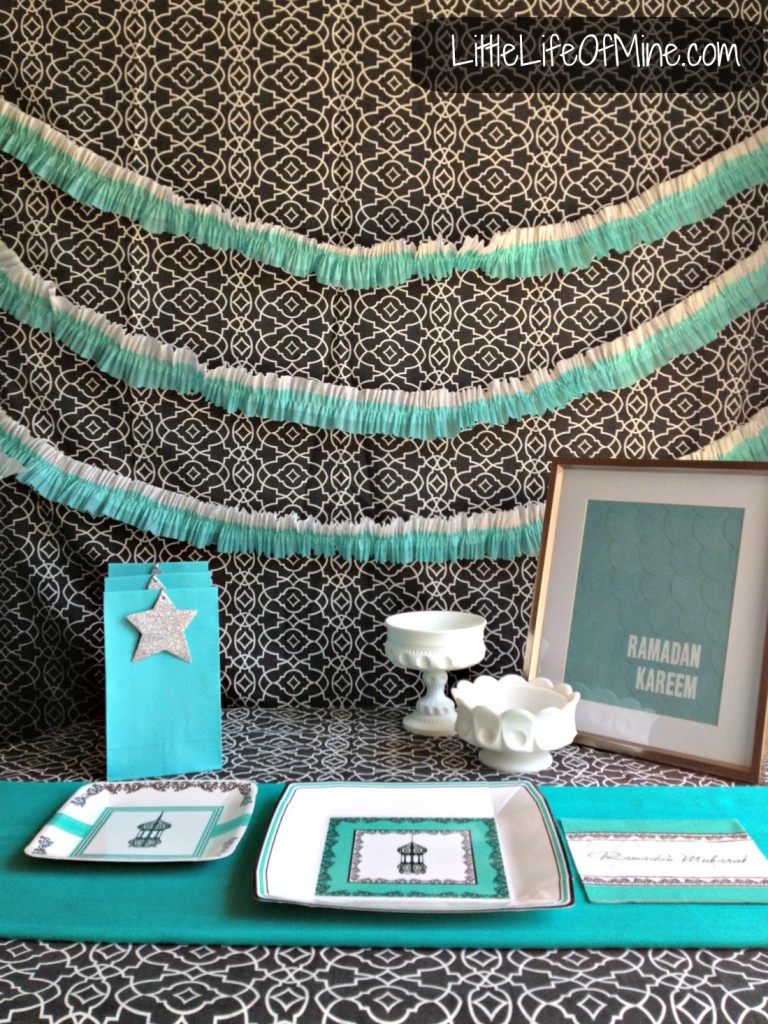 Eid Creations offers pretty and fun table ware and party supplies specifically for Ramadan and Eid. They offer paper plates in two sizes, napkins, and balloons in a few styles that will suit many tastes. Styles vary from playful sheep or typography to classic lanterns and crescent moons.
Eid Creations sent me samples from their Ramadan line to review. The products feature the lantern design synonymous with Ramadan's nighttime activities. The colors were classic, black and white with accents of a pretty shade of teal. It was simple to incorporate the products in with my own decor. The colors and design were a great starting off point. Everything came together beautifully and Eid Creations plates and napkins were the star of the table.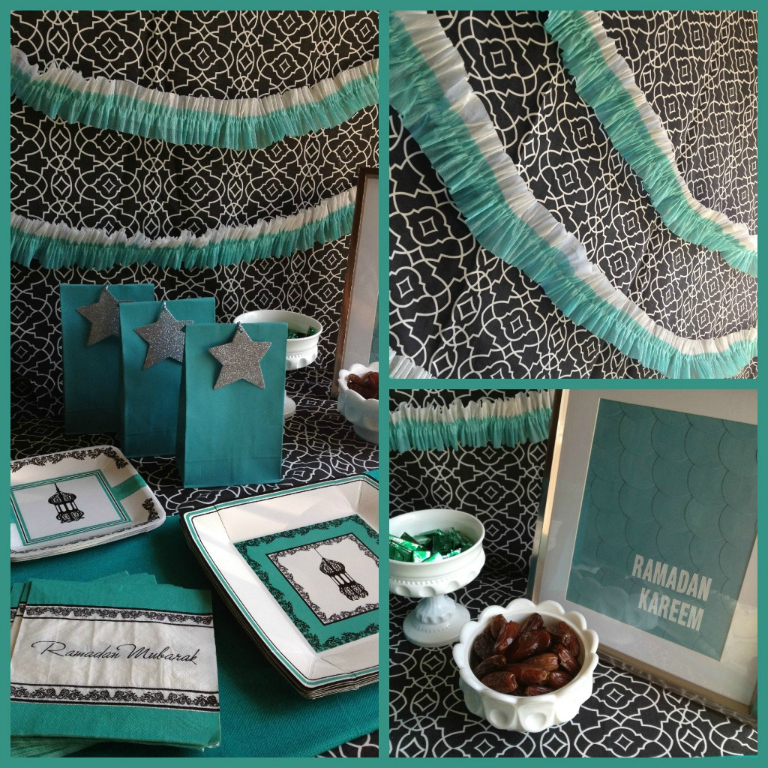 Any of the products from their line can be easily enhanced with a few extra details of our own. I found Eid treat bags, streamers, and a long shawl (that acts as a runner) in the same color as the teal accent on the plates and napkins.
When I first opened the paper plates, I worried that they might be too thin to hold up to a plate full of food. I was relieved when the plate stood up to a heavy slice of cake. Later I loaded more items on the plate and still found it to be quite sturdy, even holding it with one hand. Pass!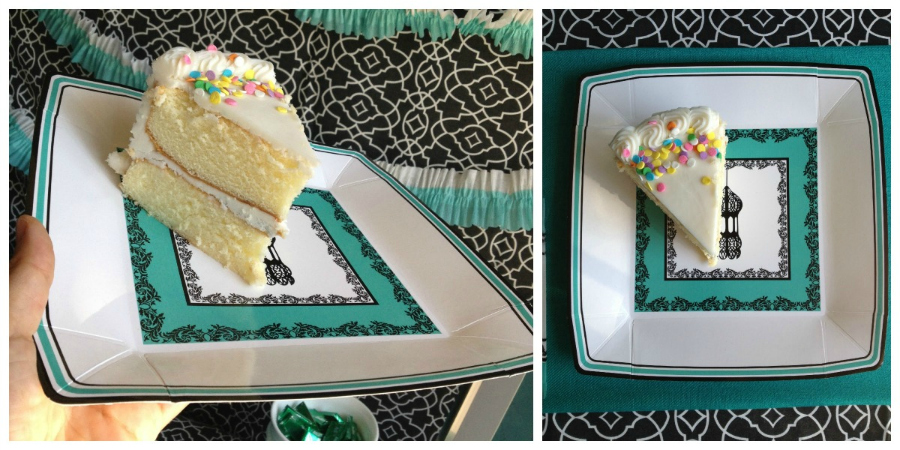 The napkins are thick and useful. The design is printed on the entire napkin, which was nice to see.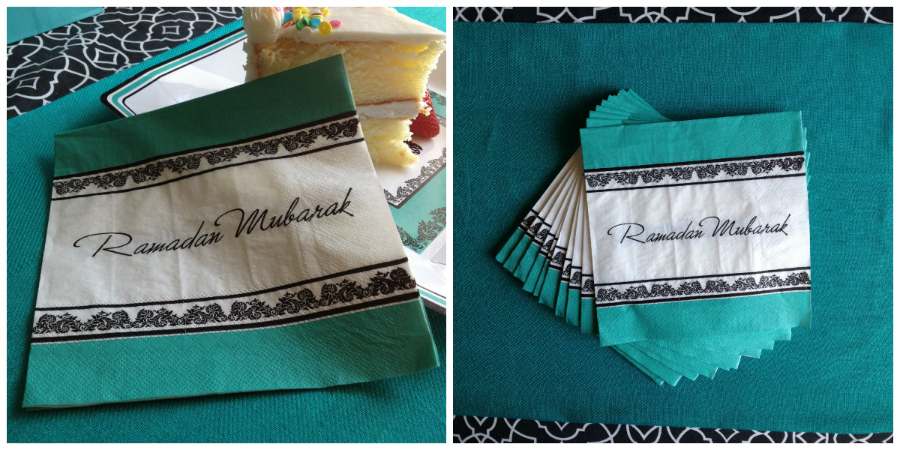 Though I didn't receive any of the mylar crescent balloons, they look great and I'm planning on ordering some for the Eid!
The prices can't be beat! A 10 pack of plates are only $2.25. Pocket change for a nice punch at your iftaar dinner table during Ramadan. A cluster of the crescent balloons would be adorable during a Eid party. At 2 bucks each, they don't break the bank.
Overall, I was pleased with the products. I'm not particularly a huge paper plate person personally, but I can see myself purchasing the dessert plates, napkins, and balloons.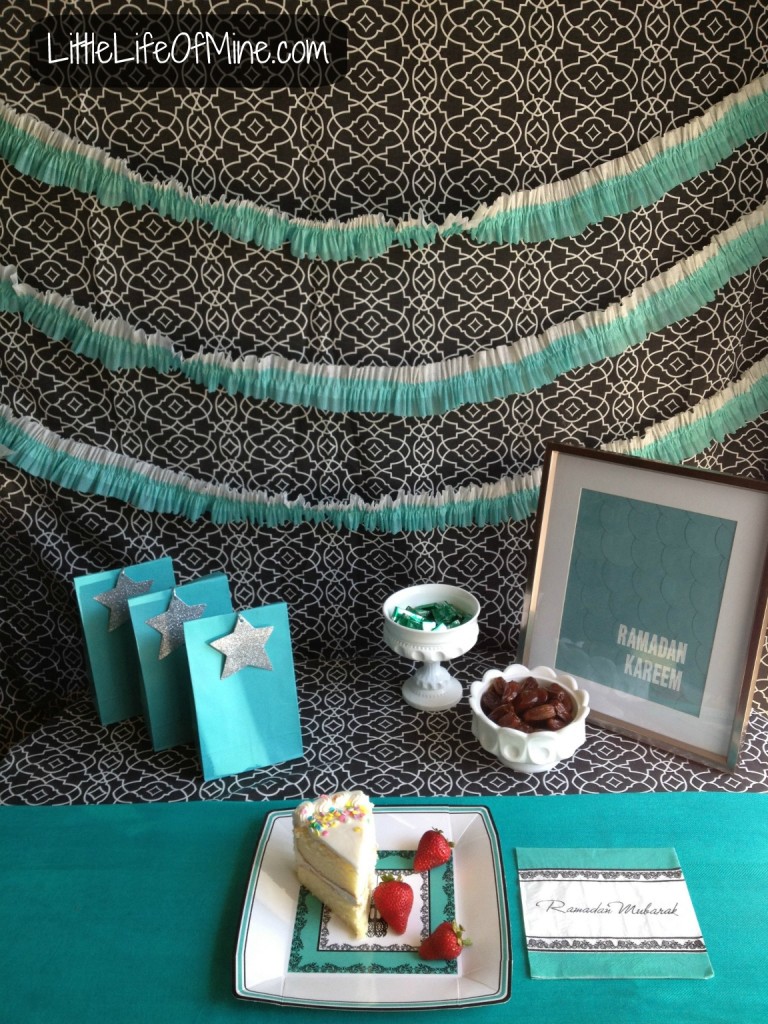 Check out their website at www.EidCreations.com.
The Facebook page which features a lot of great pictures of their products.
And follow them on Twitter : @EidCreations
Eid Creations is a Muslim woman owned business. That alone is reason enough to support the company!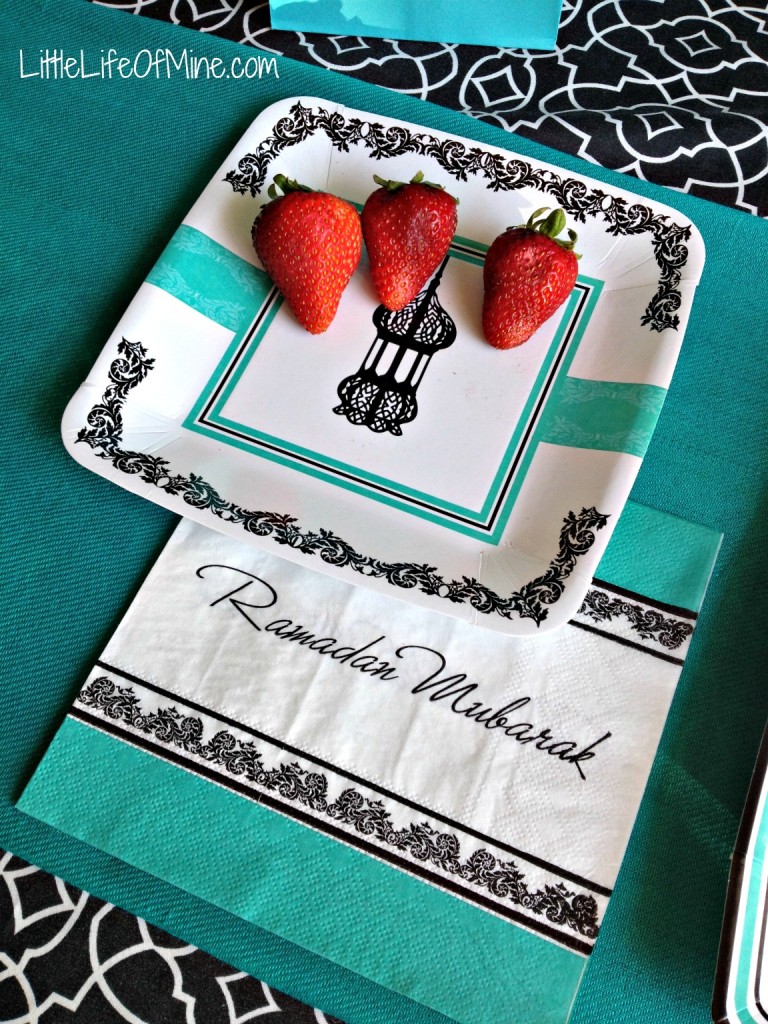 I received products free of charge for review but the views and opinions are that of my own.