A belated Eid Mubarak to all of my lovely readers. I pray you enjoyed those special days and shared it with family and friends.
It's hard to believe that Ramadan passed so quickly.  My vacation this summer left me quite unprepared and I struggled to catch up the entire Ramadan.  Then Eid came and I was still in Ramadan mode.
With that being said, I think we had a pretty simple Eid this time around.  There were decorations from Ramadan, but nothing extra  put up except for our traditional "Eid Mubarak" letters  that were added to the mantel.  The girls received one gift each.  Neither of them wrapped.  I didn't do it to be cruel and deprive them of the excitement of ripping into their gifts, but technically Jenin had picked out her gift three days prior to Eid and Maysoon got a bike.  Also in my defense, our water heater flooded our garage the day before, further throwing me off schedule as I had to dedicate an entire day for cleanup.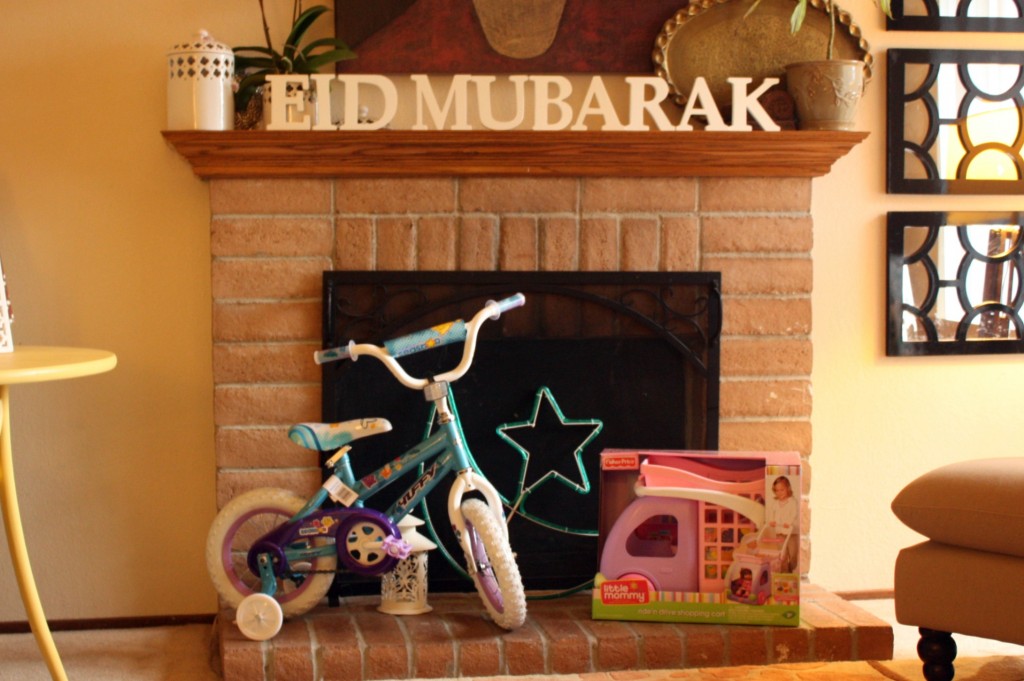 We headed out to Eid prayer as usual saying the Takbir part of the way.  Every time I say it I'm taken back to when I was a little girl in the back seat hearing my mom singing it from the driver's seat.  After salah, prayer, we headed to our favorite restaurant that we only eat at during Eid.  We had a family barbecue scheduled immediately after salah, so for some reason thought we had enough time to grab a bite.
Being unprepared for the barbeque, I technically ended up missing it by showing up two hours late with all the things that should have been ready the night before. Stupid water heater.  Luckily we ended up snacking on the goodies I brought the rest of the day so nothing went to waste.  Also the kids enjoyed the gifts I had gotten them (more on that soon), so that saved me a little embarrassment from making the kids wait until I arrived to open their gifts.

I had planned and hoped for an organized and memorable Eid.  Unfortunately, it didn't go as I would have liked but I'm not beating myself up for it.  Things happen, life gets in the way, and pregnancy will slow you down more than you'd like.  In the end, it was a good Eid.  We had a nice Ramadan and we are all in good health.  Alhamdulilah, all praises due to God.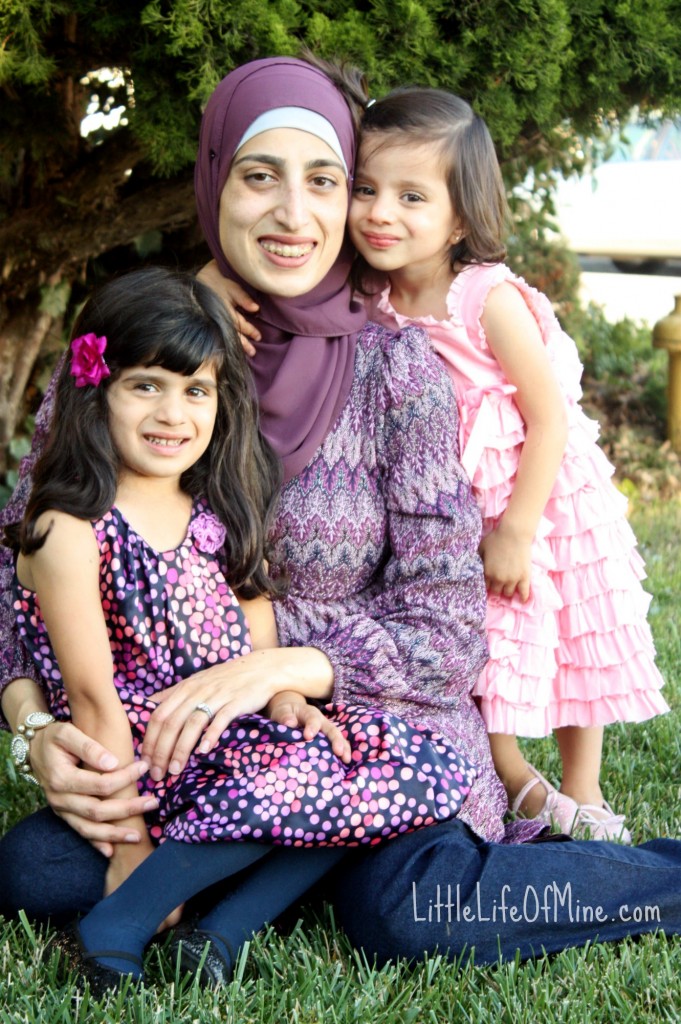 But next Eid… Oooooh, it's on!!!