The good thing about being a recovering shopaholic is that you're left with a stash full of things. That stash comes in mighty handy when you're notified of a last minute Eid party at school the next day. I dug into my cabinet and pulled out some goodies to put into bags for J's Sunday school class.
Love the little tags.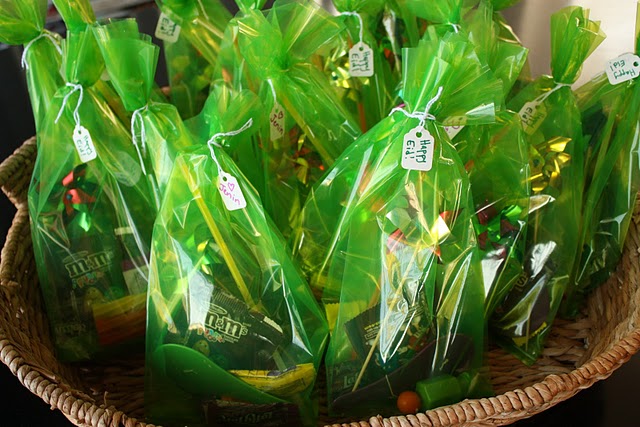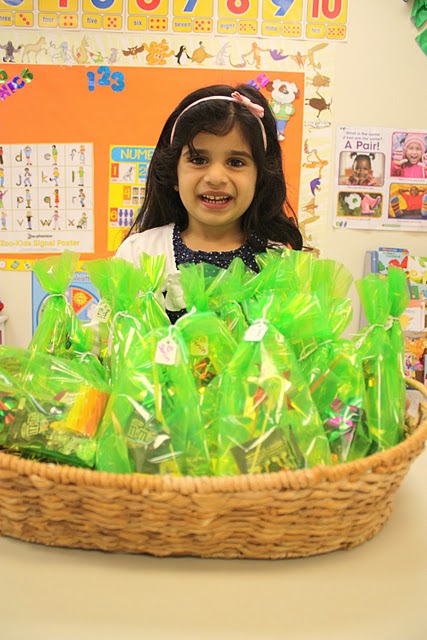 Jenin's fake smile. This girl cracks me up.
The Eid bags for our close friends and family included items from "the stash" as well as some recent purchases just to spruce up the bags a bit. I went with the
same style bags
as last Eid with the addition of "Eid Mubarak" written on by my ever so dearest, Nada. More about these bags soon.
All the loot.
A gorgeous, genuine smile.
Filled with fun.
Girly bags.
Boyish bags.
Lots and lots of curls.
Dressed up in her gift that she got from the last Eid ready to deliver the goody bags to her friends and cousins. Who taught her how to pose like this?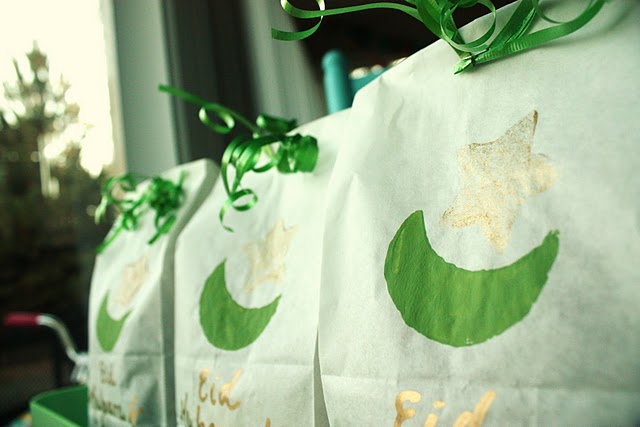 Maysoon digging in to her bag also dressed in her gift from last Eid. Jenin got the same one for her birthday. They're cute little outfits that come with matching mini dresses for their dolls. 
Glad to report that the kids enjoyed their bags. I love that this is only the second time I do this and it's already become a fun and exciting tradtion for the kids. Is it too early to start considering next year's bags?