Warak dawalie, (stuffed) grape leaves, is one of my favorite Palestinian meals. You may know them as "dolmas". It's a tedious process, but one that every Palestinian knows well. Blanch leaves, a couple pinches of rice mixture in the middle, then roll, roll, roll. It's the sort of thing you hate to do by yourself. It goes much quicker with good company and a mug of coffee. Luckily I wasn't alone for long.
Thanks for the company Maysoona. Did you catch that? Rice, roll, fold in from the right, fold in from the left then roll, roll, roll. Maybe you can help out when you're a bit older.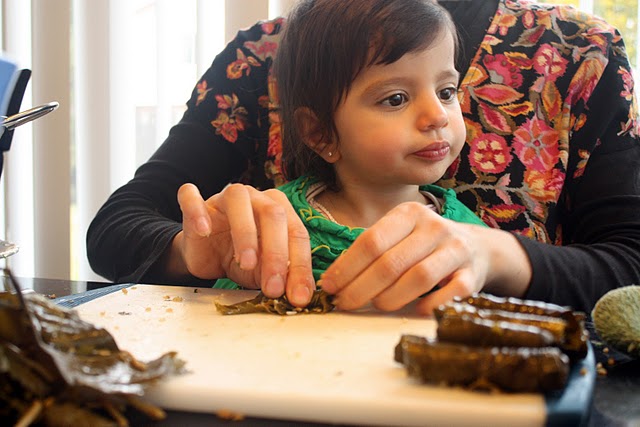 Never underestimate the power of self-timer.