In a moment of panic last month, thinking I had gone into labor, I whipped out a hammer and nails.  For months I had been wanting to put up a gallery style display on the wall in my family room/kitchen area.  The tapestry that was there had been moved to the living room above the mantel leaving this wall totally bare.  It drove me nuts.  I had a super long to-do list to complete before the baby arrived and this was right there at the top.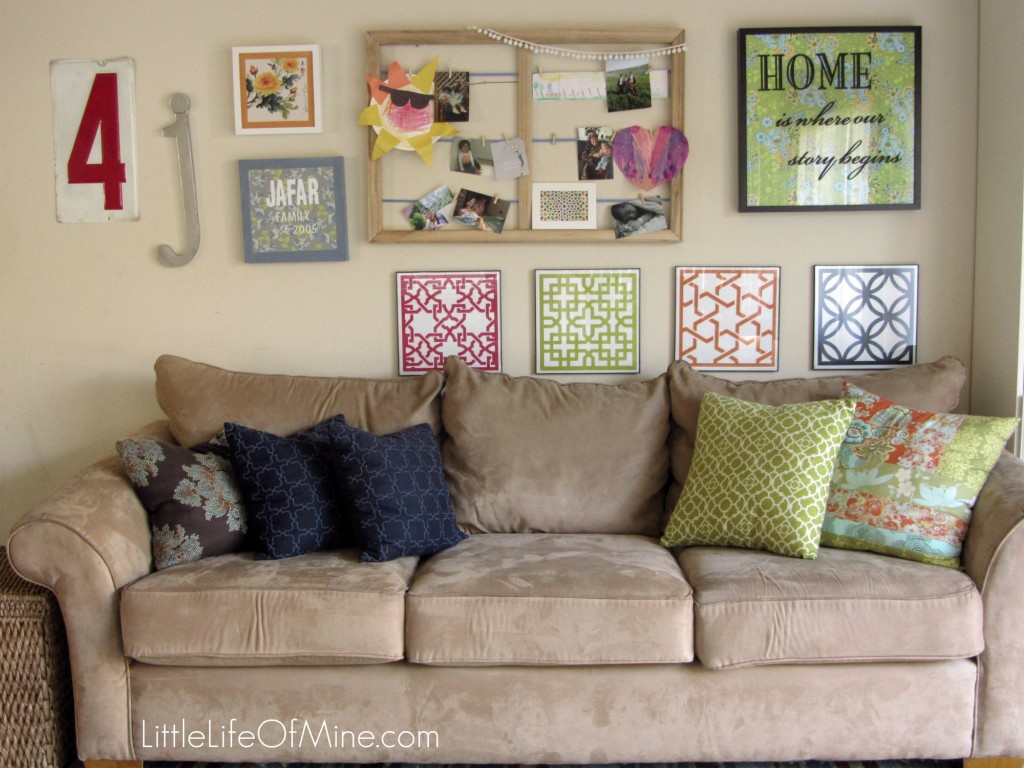 It's a very eclectic mix of things.  Very much my style.  I'm not crazy about matchy-matchy totally symmetrical displays.  This reflects my personality much better.  Laid back, casual, and a bit funky.
I picked up the "4" from a flea market in Alameda on the day I met Eddie Ross.  With the addition of Zaynab, I need to swap it for a 5.  The "j" hung in Jenin's nursery when she was a baby and was then transferred to her room in this home.  I like the playfulness of a lowercase monogram.  The Jafar Family sign was made a couple years back.  I tease my husband all the time for having the last name of a Disney villain. He used to get offended at first until he watched Alladin and figured out why.  The rose painting was done by Haji Noor Deen, who is an incredible calligrapher and artist.  I picked it up recently from Barakah Life's farewell sale.  (Sad for Barakah Life's end, Happy for Khadija's new beginnings.) Written on the side is something about increasing one's knowledge.  I can't remember exactly. Mommy brain, ha!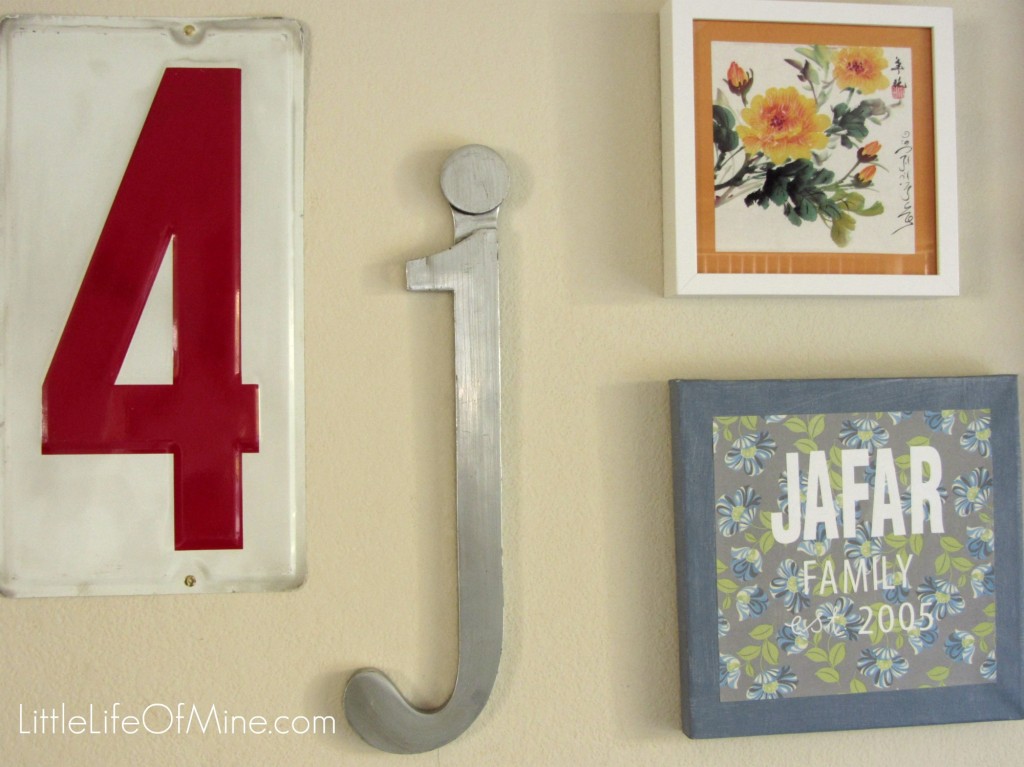 I found a set of wall decals at Homegoods that came in these colorful and fun patterns.  I declared them my Eid gift to myself last year and picked them up.  I framed them in super simple (and cheap) frames from Michaels.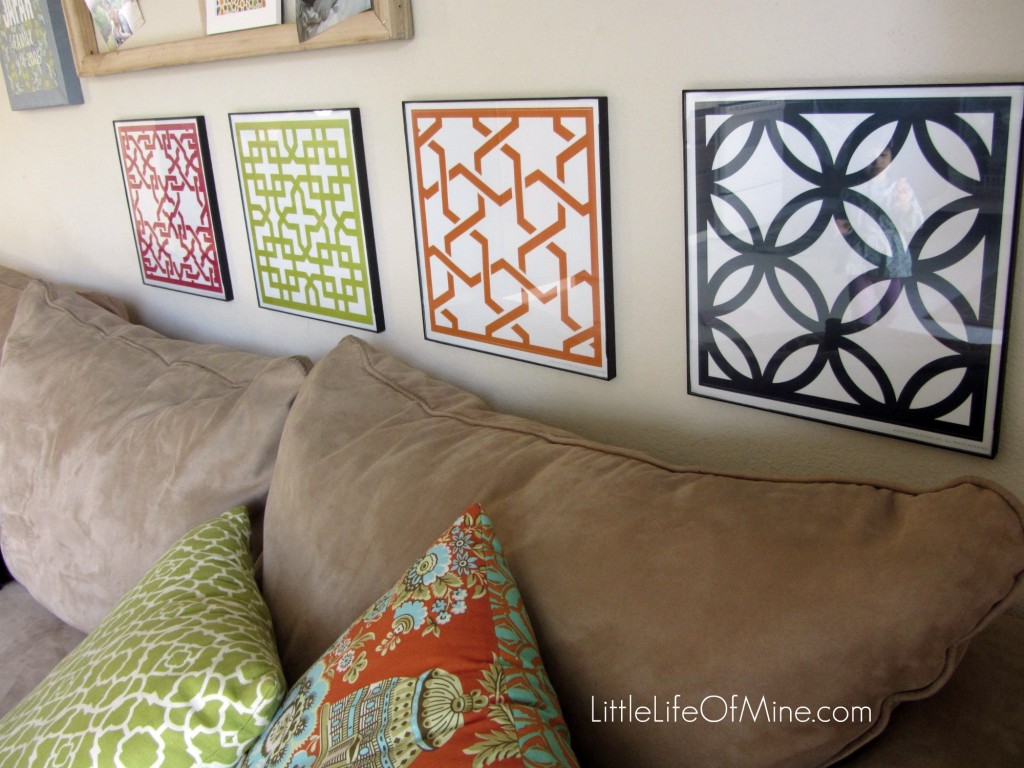 Also from the Barakah Life sale, I scooped up this empty frame.  It was free, how could I resist?  I knew I could do something with it and sure enough I did.  I stapled a few strips of ribbon to the back so that I can clip things up.  It's really simple and I love being able to swap things out easily. The framed Moroccan tile postcard, also from Barakah Life's sale.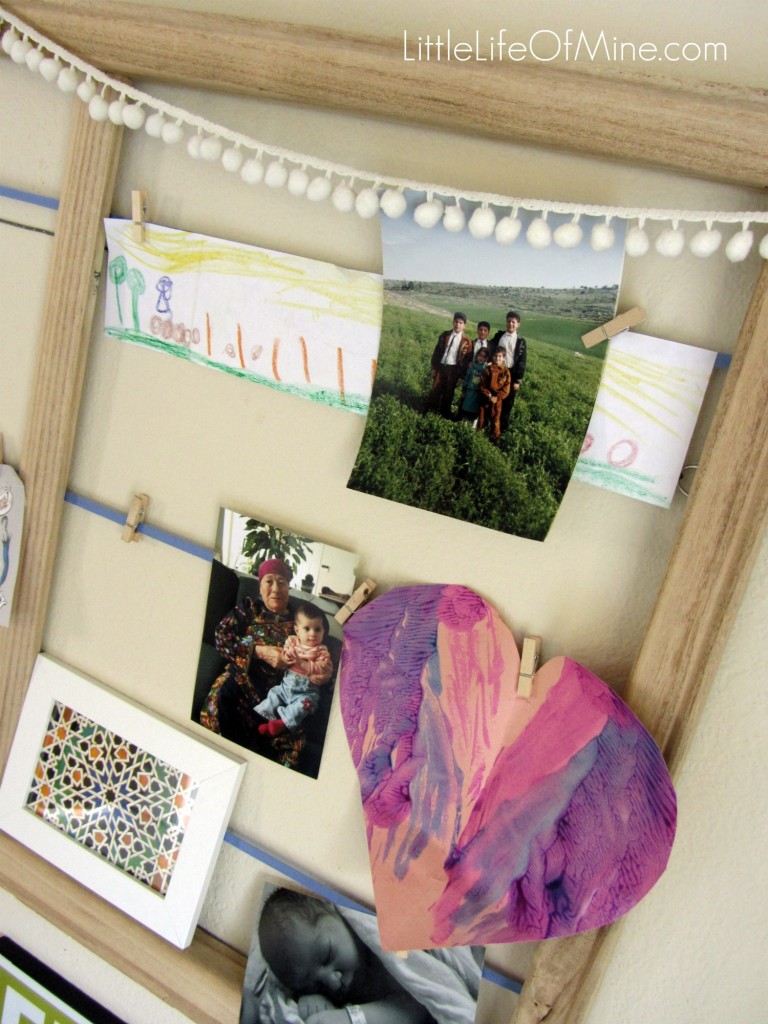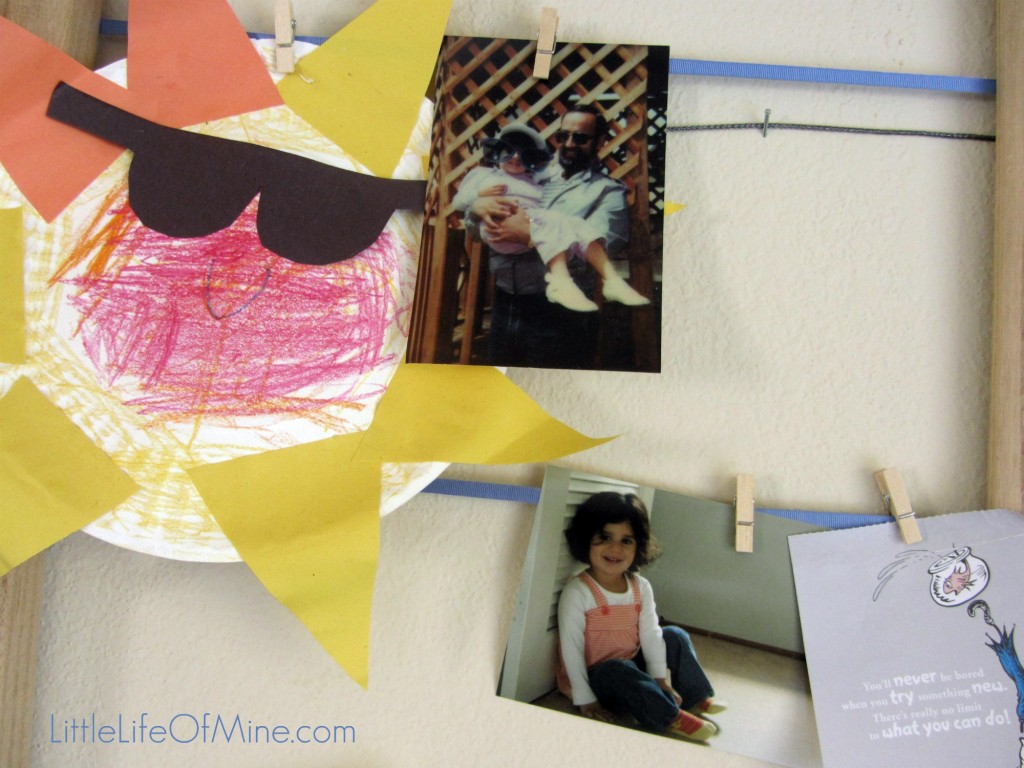 I'm loving the home of my framed decal.  It was my starting point for the whole wall.
I played with a bunch of different placements on the floor, snapping pictures of each one and sending them to my sister.  None of them felt right.  It felt forced and just didn't look good.  I put everything away a little disappointed.  When I thought I was in labor, everything went up effortlessly.  I need to add a lamp, swap out the 4, and maybe bring the j in closer.  Other than that, I love it.  My girls love it.  It's so cute when they get excited about changes in the house.  Shows me that they're paying attention.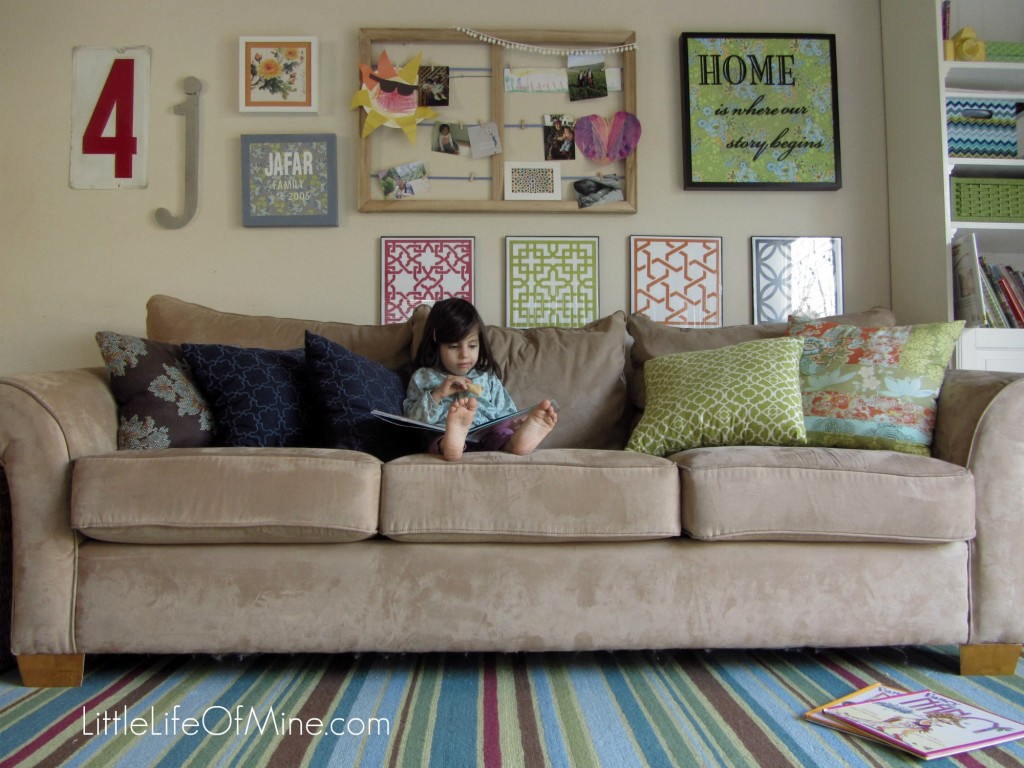 Huge thank you to my sister Iman who generously gave me her rug from her old playroom.  She moved overseas to Malaysia and I got to keep a bunch of her cute stuff.