You know what I'm grateful for?  It's sort of silly.  I am thankful that I can create custom decor for my home that has a special meaning and sentimental value.  See, pretty silly.
But this is my home and I take great pride in it.  It's a reflection of me.  Not the stained carpets and crayon drawing laced walls, that's a reflection of my kids.  I like to surround myself with the things I love, just like everyone else.  I have to stare at these walls majority of the day, so I figure I should be able to look at something that pleases me and brings a smile to my face. 
Almost a year ago I participated in a photography challenge and won "most inspirational" which was pretty darn cool.  During the summer while I was visiting Palestine, I received my prize.  My husband e-mailed me pictures from his cell phone.  I couldn't wait to get home and get my hands on them.
The incredibly generous Shahirah sent me a beautiful dress (unfortunately, it didn't fit my baby bump at the time), super adorable hair accessories for my girls, and a very special wall decal.  The saying touched me deeply and I instantly fell in love with it.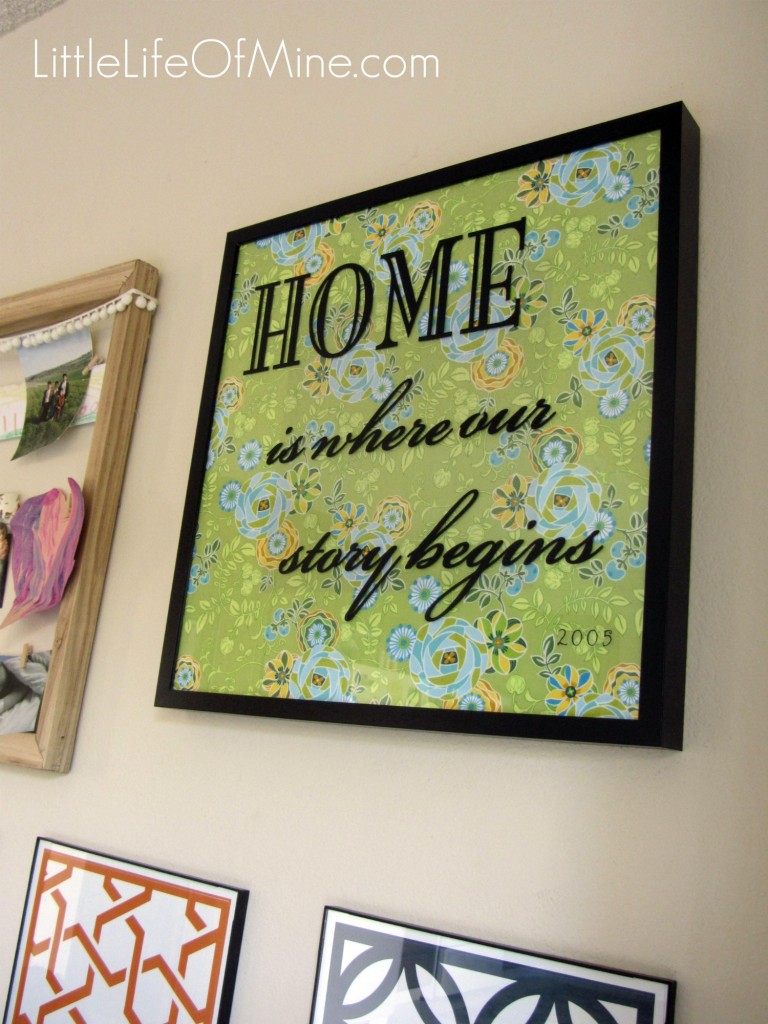 "Home is where our story begins."  Amen to that.  Especially Zaynab's story.  The decal was so appropriate for me at this stage of my life.  I've become a total homebody over the years.  I've been striving to make our home a very special place for our family.  A place we prefer over every where else in the world.
While decals are meant to be temporary, I wanted this one to last as long as possible.  I decided I would mount the phrase directly onto the glass of a frame.  This would allow me to move the decal around without worrying about messing it up or having to leave it behind when we move from our rental. 
The process is ridiculously simple.  The materials are at the absolute minimum.  Frame, decal, paper or fabric as a background. Bam. That's it. Limitless possibilities.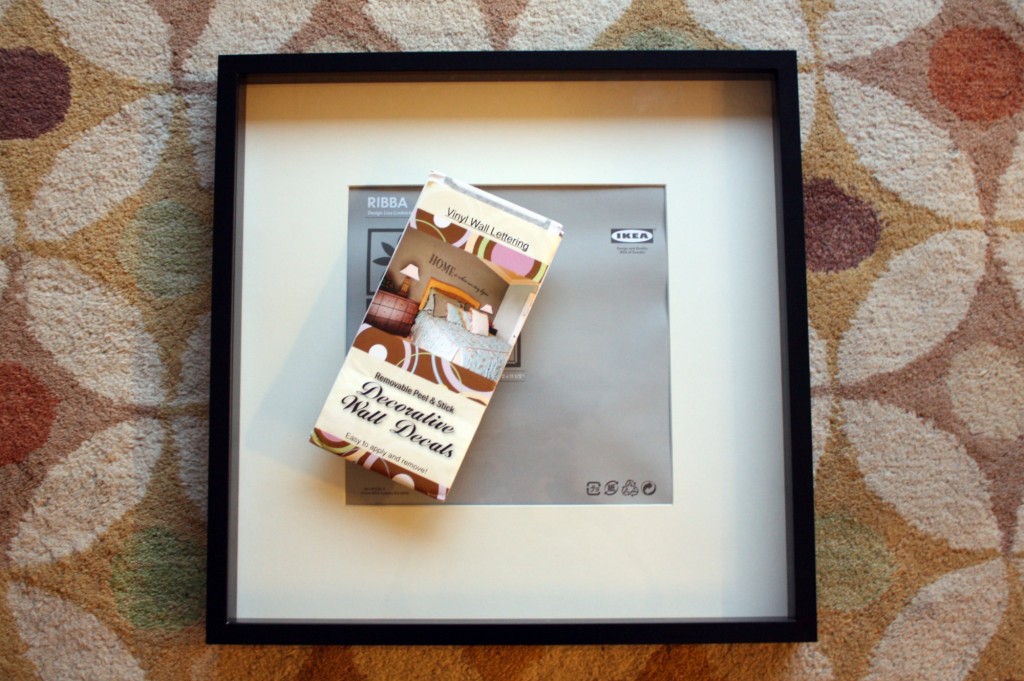 Start by figuring out the placement of your decal.  I'm straight line challanged, so this cutting mat helped me line things up.
Carefully peel back the backing and apply directly to the glass.  Make sure there are no air bubbles.  A poorly applied decal won't look good or last.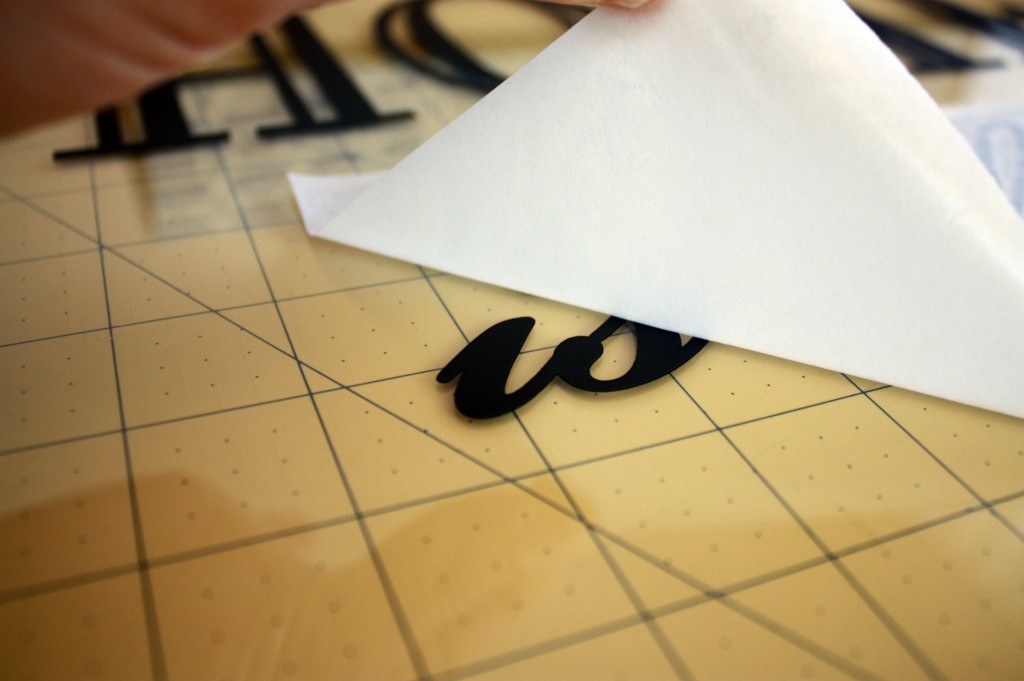 Wrap your fabric around the frame's provided mat, using the high tech method of tape.  For a stronger hold, use glue.  I like the possibility of replacing the fabric without damaging it for a new look later on.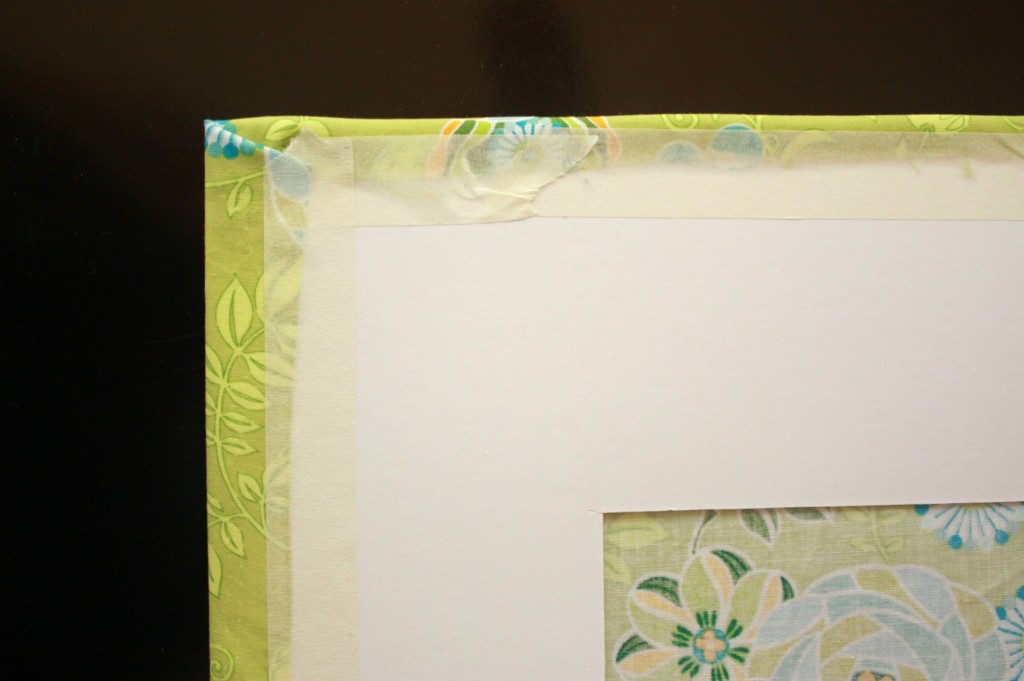 Put the frame back together again as usual and you're done.  Depending on how long it takes you to mount your decal, this is a relatively quick project. 
Check back tomorrow to find out where this special piece is hung. 
Thank you Shahirah! This decal will always remind me to take chances and to believe in myself.  Corny, maybe? But so very true.