Colours of My Life Day 4 – A picture of something you'd like to do again.
Hajj.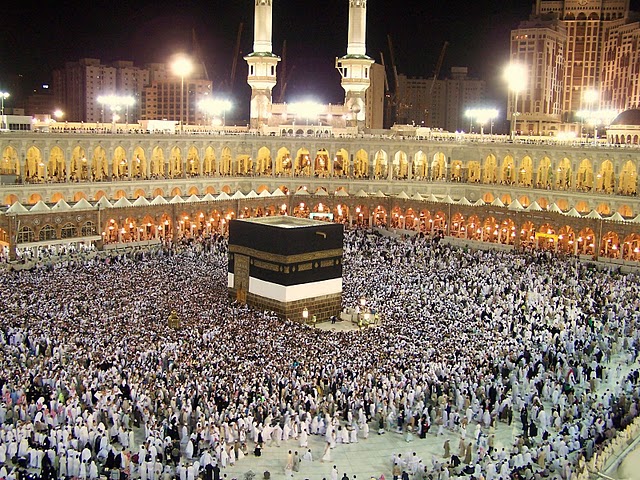 I'll never forget taking this picture. It was some time after 3 am and already the first level was packed.
 Seven years ago I was privileged and blessed enough to be given the opportunity to go on the holy pilgrimage to Mecca. I went with my mother, my father, and my younger siblings. It truly is a journey of a lifetime and not something that I can describe eloquently enough to do it justice.
Seeing the Kaa'ba for the first time was one of the most powerful moments of my life. We face in its direction five times a day when we pray. We see it on TV and in magazines. We know that image as well as we know our own mother's face. Yet, when you are standing right there before it, it is as if you are seeing it for the first time.
I went through the rituals and performed my duties, but I was so overwhelmed by the atmosphere that it was easy to get distracted. Millions and millions of people from practically every country of the world all together for one reason. To praise our Lord and pray for His mercy.
Inshallah, God willing, I will return.