You say Rice Krispie, I say Rice Crispy. Same difference.  Either way, they're halal, delicious in all of their zero-nutritional-value glory, and I can never have just one two three four.
Last year was the very first time I had ever made Rice Crispy/Krispie treats in my whole 28 (27 at the time) years of existence.  Why I avoided the recipe for so long remains a mystery to me.
It's probably the easiest and quickest treat I've ever made.  Snap, Crackle, and Pop are pure geniuses for coming up with the recipe.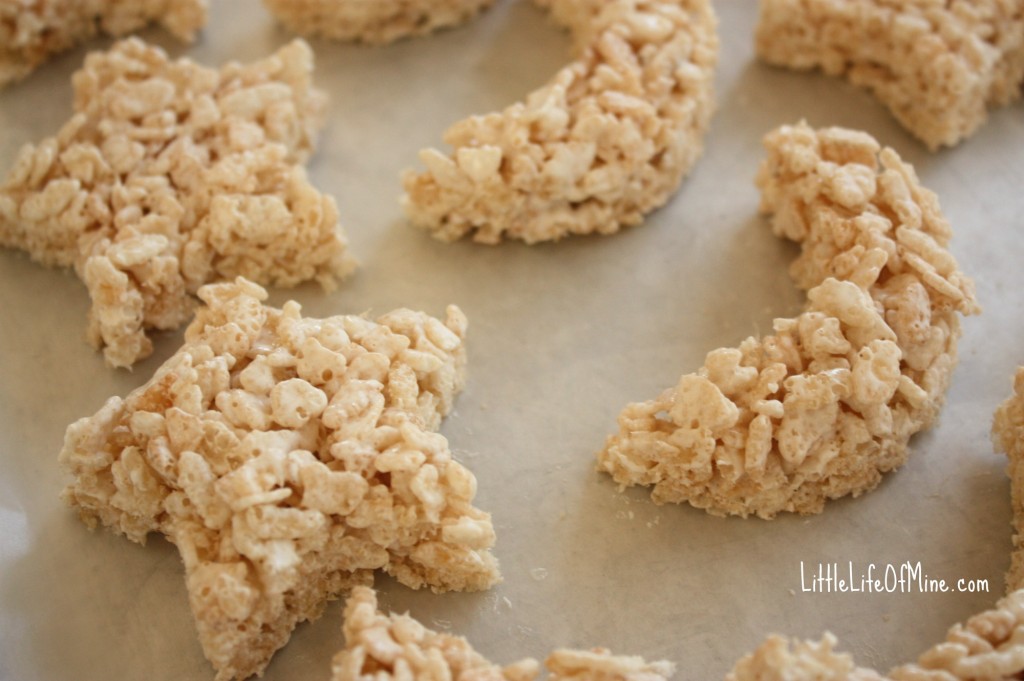 Ingredients:
6 cups of puffed rice cereal (Rice Krispies or the generic stuff. Doesn't make a difference. The marshmallow is the star in this recipe.)
1 jar of Marshmallow Creme (it doesn't contain any gelatin)
3 tablespoons butter
Directions:
Spray a 9×13 pan with nonstick spray or grease with butter and set aside. I use a pan that's 10×15 because it produces more pieces.  The treats come out slightly thinner but you still get a decent bite out of it.
In a nonstick pot, melt the butter over medium heat.  Add the marshmallow creme and stir to completely melt and combine with the butter.
Remove from heat and add the rice cereal.  Stir gently but thoroughly with a rubber spatula to cover the cereal completely.
Press into the greased pan and let cool completely to hold it's shape.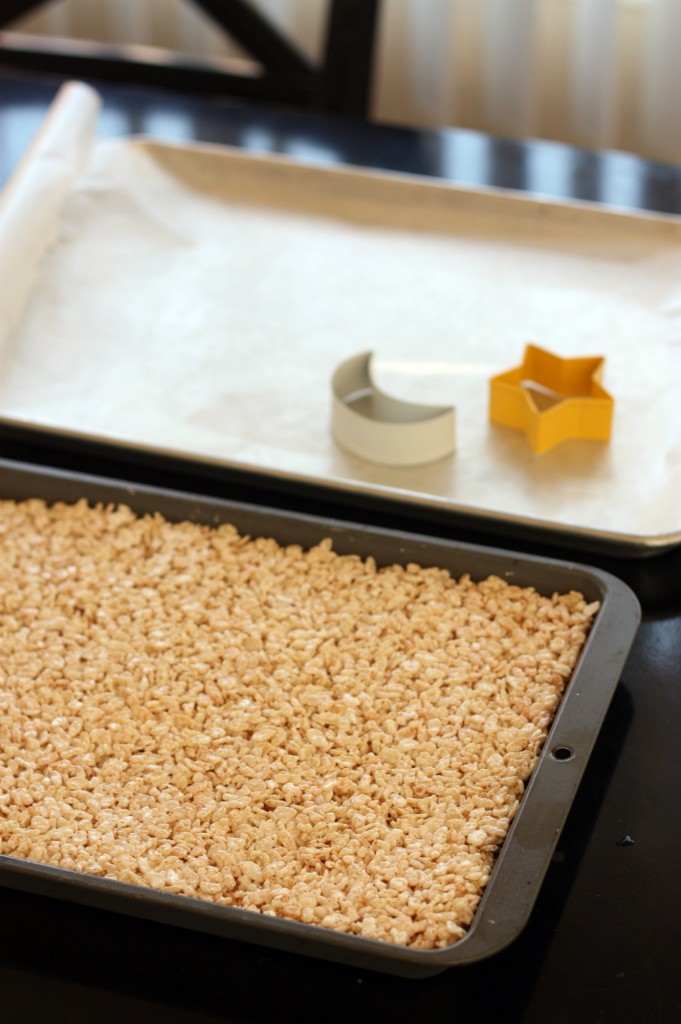 For shaped treats:
After pressing the mixture into the greased pan, use the cookie cutter of your choice to shape the treats while the mixture is still warm.  Place the cut shapes on a sheet of wax paper to set.  Continue to cut out the shapes until you've finished the tray.  Gather the scraps and press together to cut out more shapes.  Continue to do so until you've used up as much of the mixture as possible.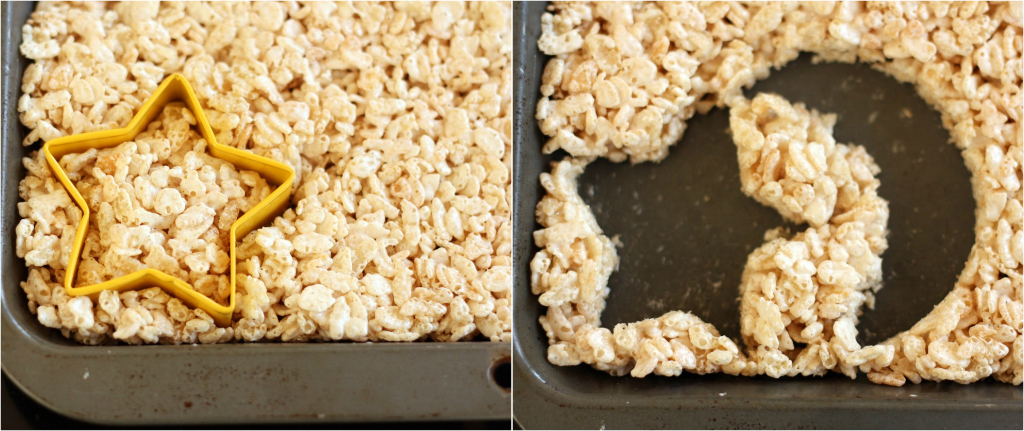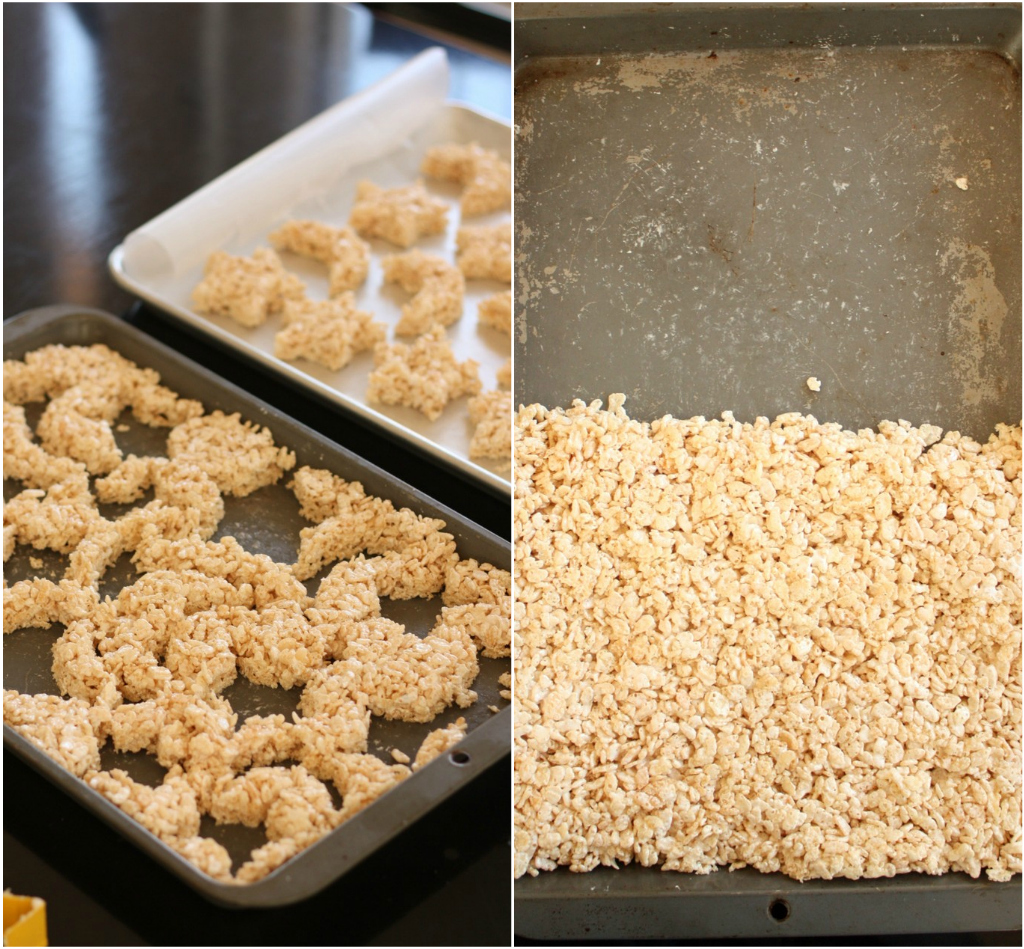 Allow the shapes to cool completely then enjoy!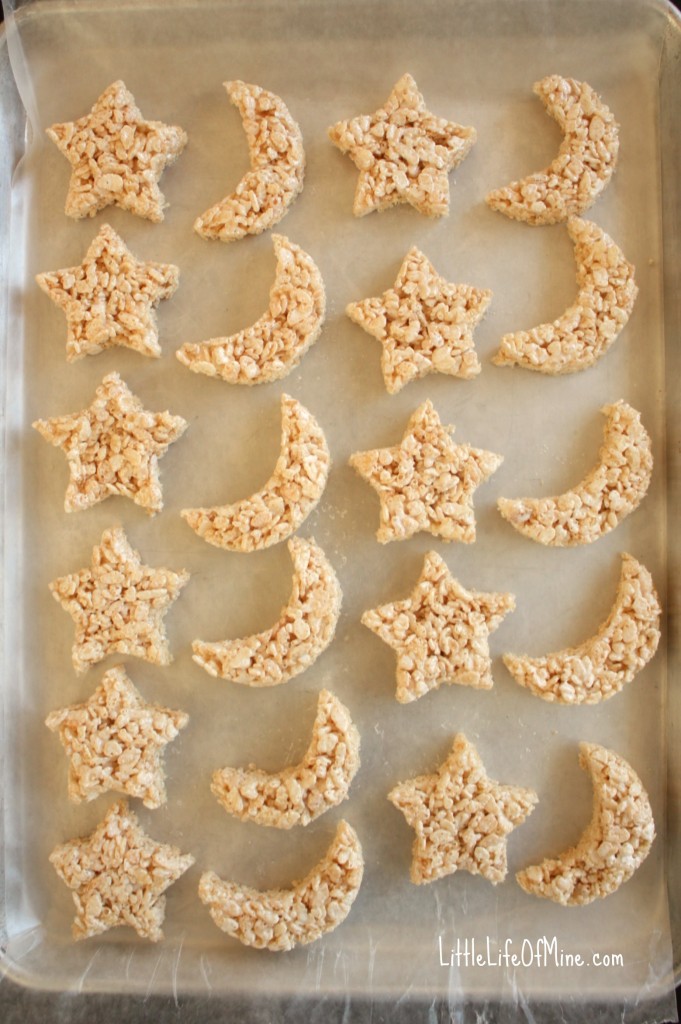 You can check out the rainbow hearts I made for J's birthday last year.  The stars and crescents were made during Ramadan.
I love shaping the treats because it's a simple step that makes them a little bit more fun to eat.  Not that rice crispy treats needed any help being fun to eat.
Edited to add: The crescent cookie cutter was gift from my sister who purchased it from a local shop.  They are available online through Amazon.com.