– Welcome Pinners, glad to have you here! Hope you benefit from this post! –
Moving sucks.  Don't get me wrong, a new place and a fresh start are great.  But it's the packing and unpacking, transporting, furniture getting damaged, fragile items breaking, and things getting lost that are annoying.  Am I right?
A dear friend of mine recently moved a couple of weeks ago.  But wait, she just moved into this new place a few months ago.  There's more, she's moving again after four months.  Why all the moves?  Their current apartment needed to be renovated so management had to ask them to leave temporarily.   I hope the postal service doesn't think all their mail forwarding requests are pranks.
In an attempt to make her current temporary place feel a little like home, I pulled together a small housewarming gift for her.  Inspired via here.  I included yummy and useful goodies that can easily be put to use.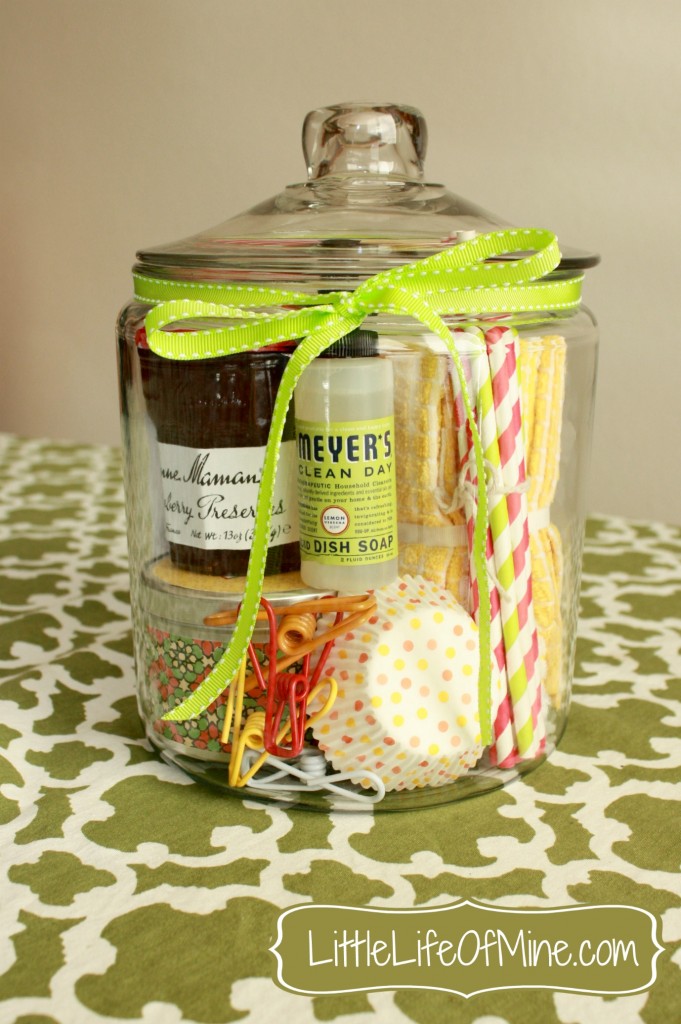 The key to a successful jar, besides including items that are actually useful, is color coordination.  It makes the entire gift look more cohesive and ups the cute factor.  The quote and "painting" (I'm not an artist) were inspired via here.
Edited to add the contents list:
Strawberry jam

Cupcake liners
Dish towels
Striped paper straws
Scented candle
Mrs. Meyers dish soap
Bag clips
Glass jar (of course)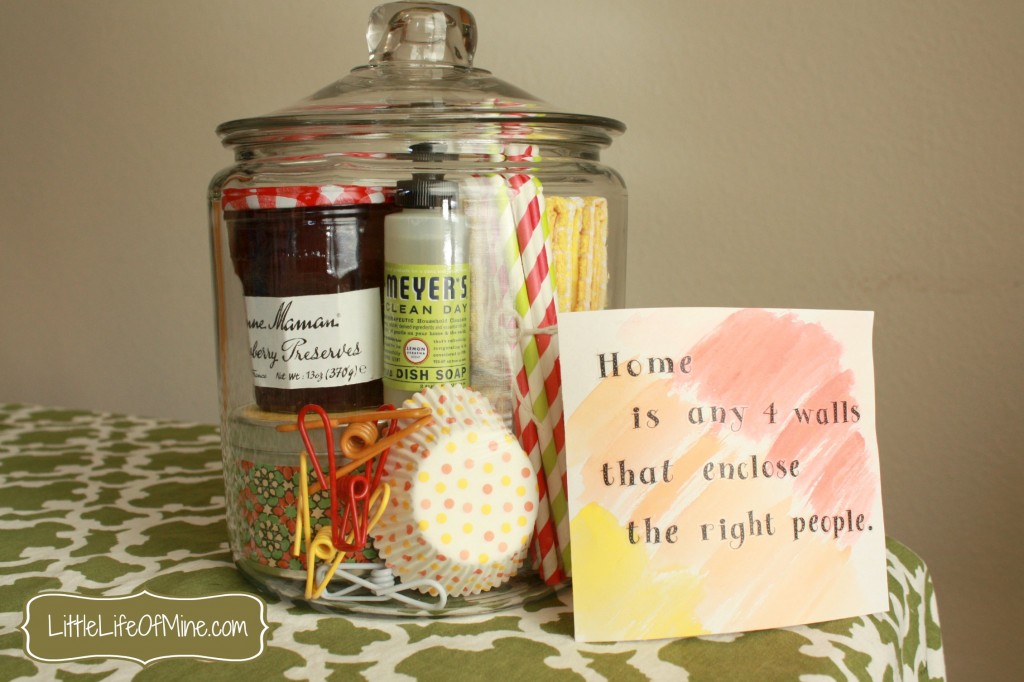 Add this to my list of "you'd never know I couldn't wrap a gift" tricks.