My cake baking skills (or lack thereof) are not exactly blog worthy. Neither is my inability to decorate a cake. But what I can do is creatively find a way out of an ugly situation. I first tried this idea last year for Maysoon's birthday. It worked so beautifully that it became my go to method of cake decorating. I've mentioned this technique before, but this is the official go to post so that you don't have to search for that information.
The most recent cake I "decorated" was a cake for our kindergarten teacher. The parents threw her a little surprise party on the last day of teacher appreciation week.
To decorate a cake with cookie cutters:
Bake and frost cake as usual.
Arrange your choice of cookie cutters on the newly frosted cake. Depending on the type of frosting, you may only get one chance to get the arrangement right. Smooth coatings, like a ganache, aren't forgiving of cookie cutter replacements. It's important to work soon after it's frosted while it's still a bit sticky to ensure the toppings stay in place.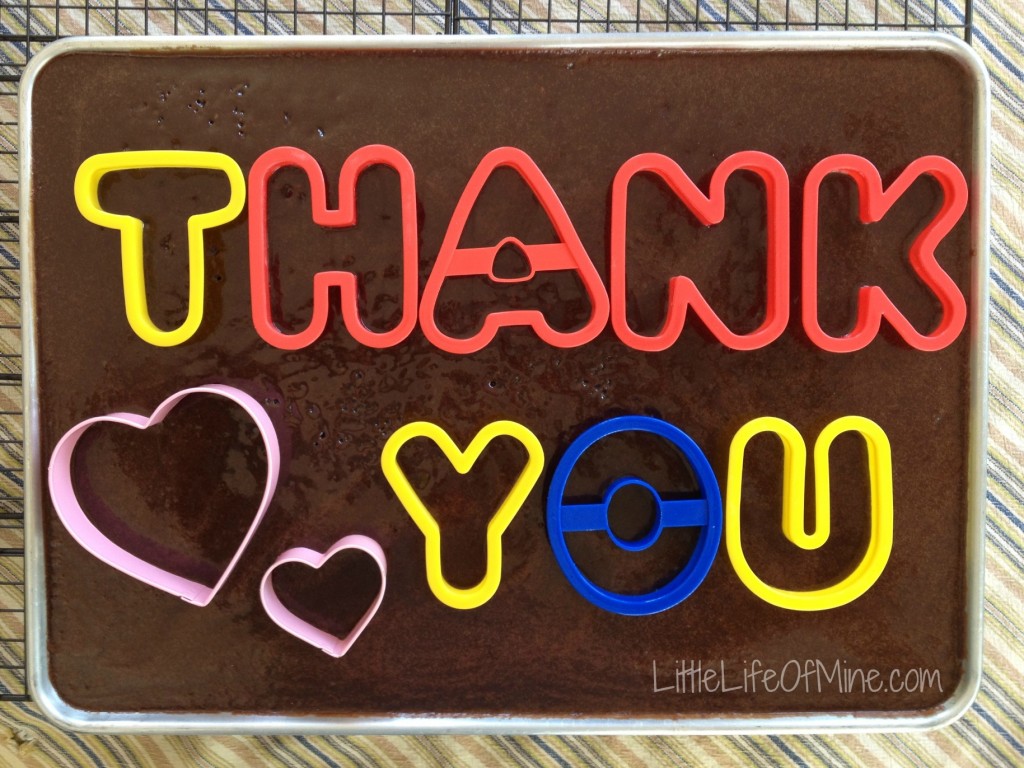 Once your cookie cutters are in place, carefully fill in the mold with your desired toppings. Don't overdo it. Just enough to completely cover the desired space. Too many sprinkles will spill over when the cookie cutter is removed. Gently press the toppings into the frosting. Not so much that the frosting comes through, but enough to make it stick.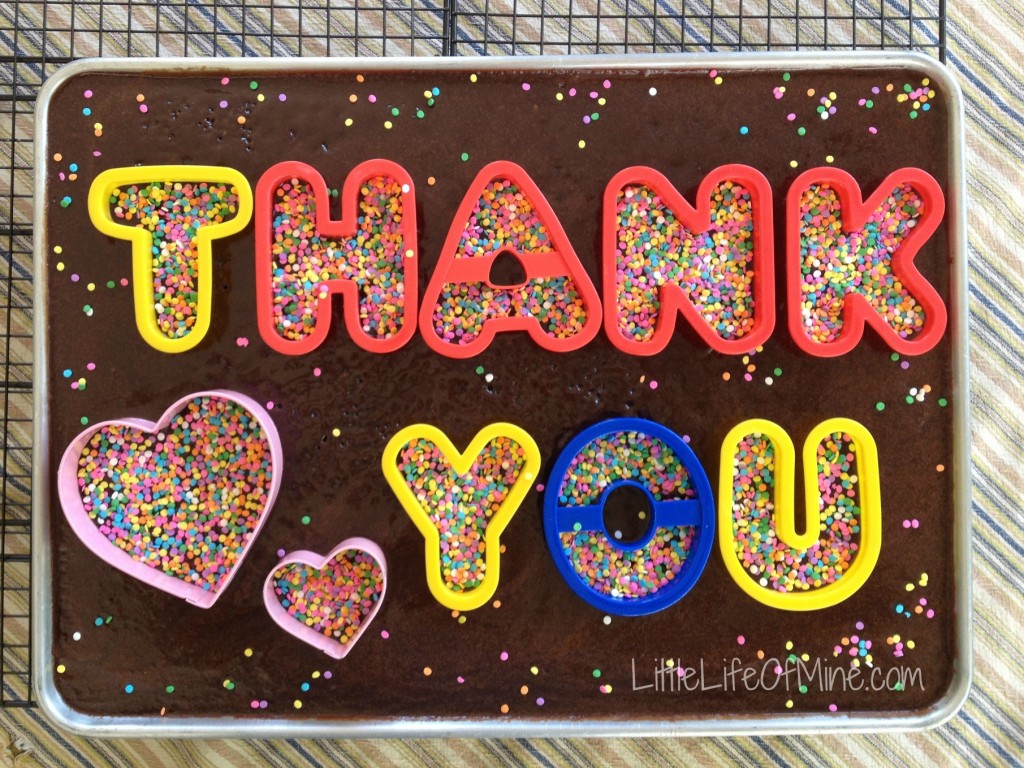 Carefully pull the cookie cutter away. If possible remove any stray sprinkles. If not possible, scatter sprinkles all over and make it look like you did it on purpose.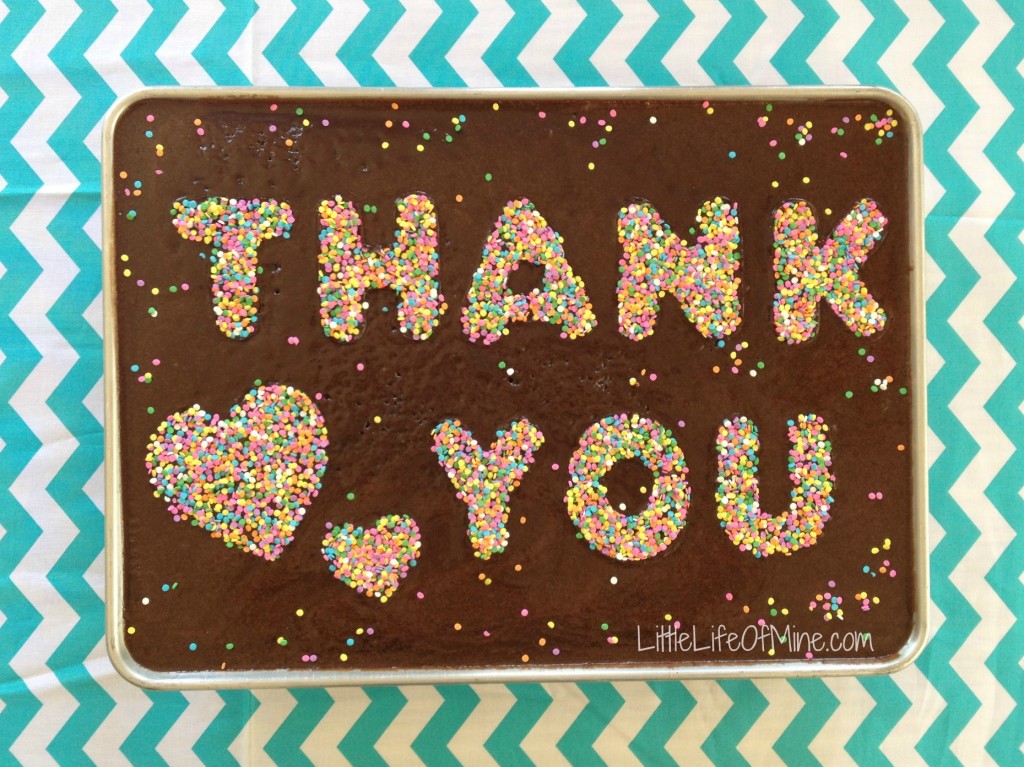 I made the chocolate sheet cake because it's the only cake I haven't messed up. Except of course this time. I didn't have real butter or buttermilk so the substitutions affected the flavor and consistency. Note: Always use the real stuff. Always.
There are a million ways you can go with this. The sky is the limit. Here are some other ways I've used this technique:
Maysoon's recent birthday cake. Same recipe as this one.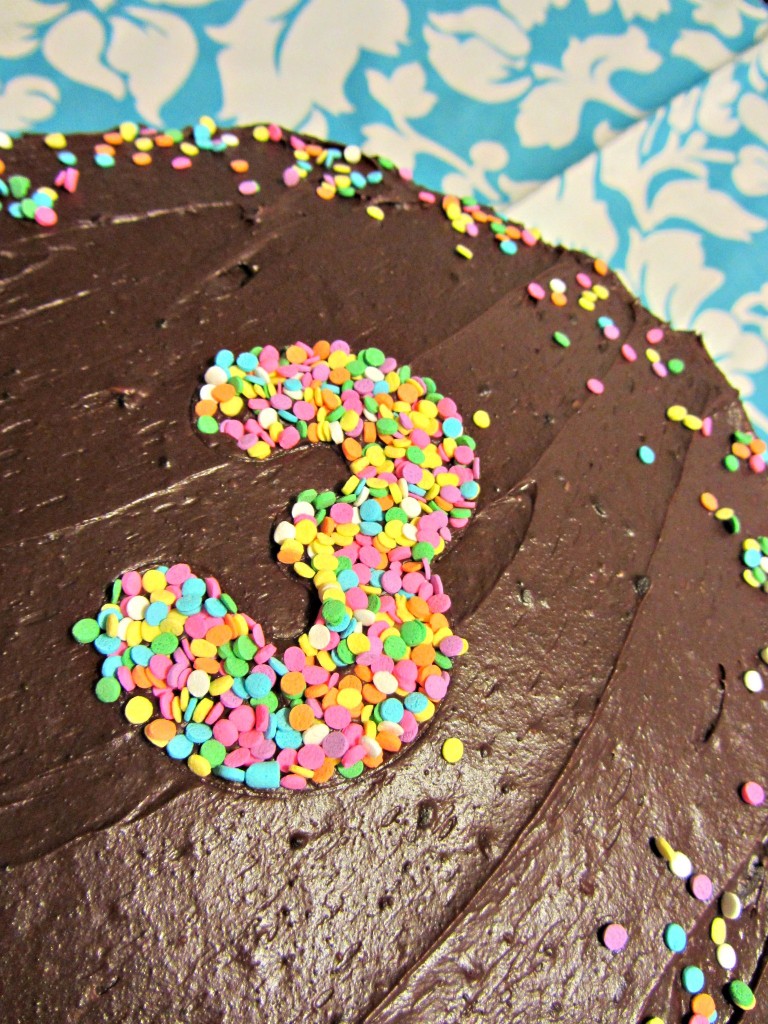 Carrot cake for Ramadan.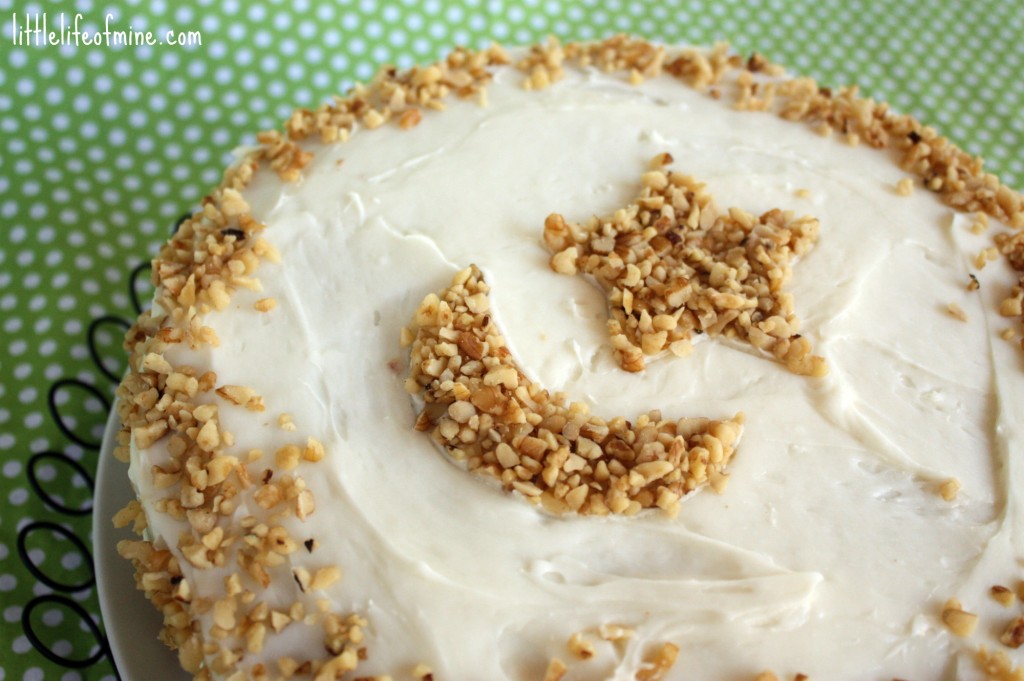 How do you decorate your cakes and cupcakes?