I truly believed covering my kitchen chairs in outdoor fabric was a great idea.  It seemed completely foolproof. Cute fabric that was stain resistant.  No more crying over spilt milk.  Unfortunately, the fabric faded miserably due to scrubbing off messy spills all the time. Good idea: FAIL. Plus, my chairs turned out to be crappy quality so everything was a total waste. Double fail.
It finally dawned on me (with a little help from Dana) that oilcloth would be the way to go.  I searched online but wasn't crazy about the prices.  I searched in the stores but didn't find anything to my liking.  As I knew my trip to Washington was approaching, I knew I would check out Pacific Fabric & Crafts.  They carry all of the top names in fabric and have an open and welcoming store.  I found exactly what I was looking for.  It was more expensive than I was hoping to spend, but I considered it as a birthday present to myself.  I deserved it, right?
Ta-da!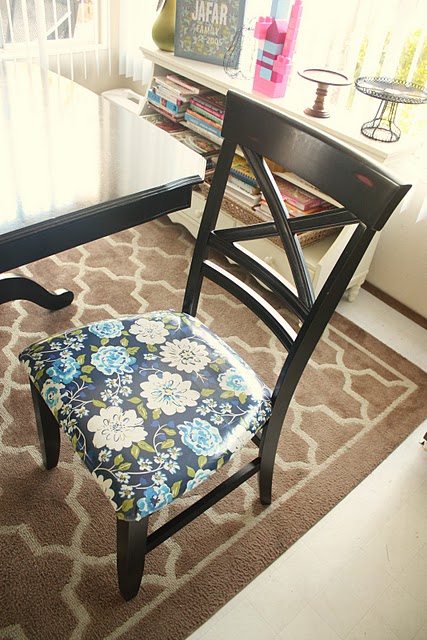 I love, love, love the colors and pattern.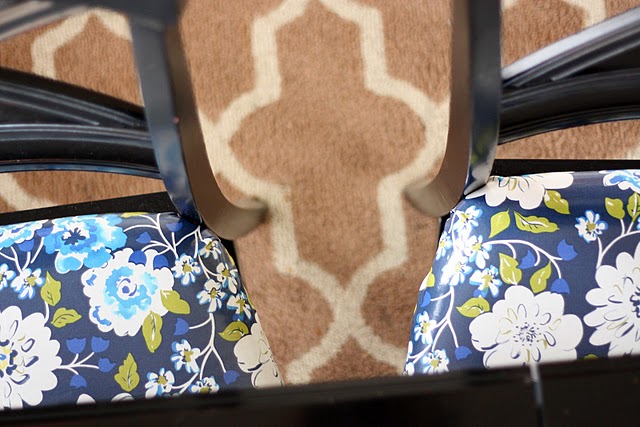 At the time I put these together I was still seating Maysoon in  her highchair so I didn't assemble all of the chairs. Being the monster she is, she kept climbing in and out of it and standing up so I've since banished the highchair to the garage.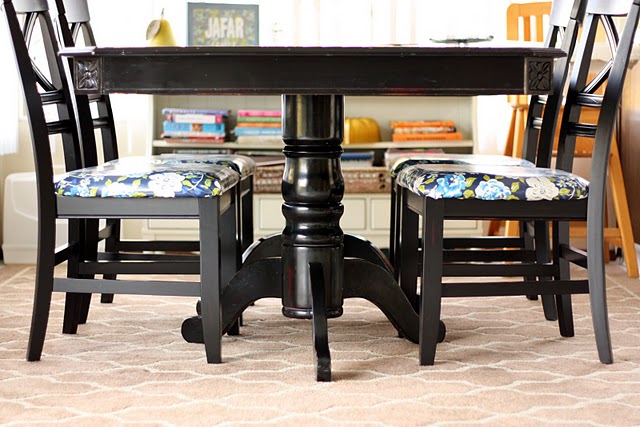 I'm not worried about anything dropping on the chairs.  Tomato sauce, strawberry milk, olive oil (we're Palestinian, there's going to be some EVOO at the table at one point or another), Play-doh.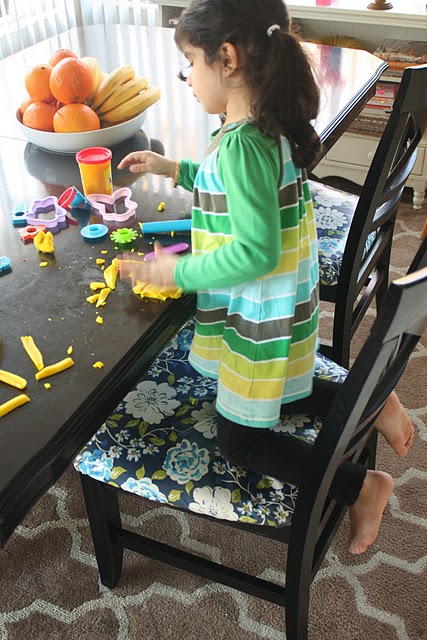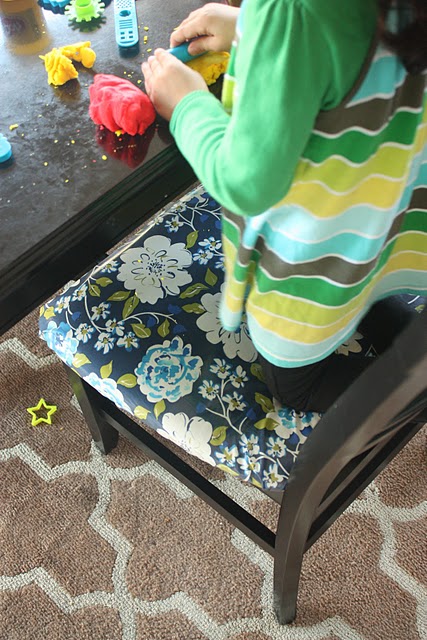 Pretty, pretty.  If you don't mind my saying.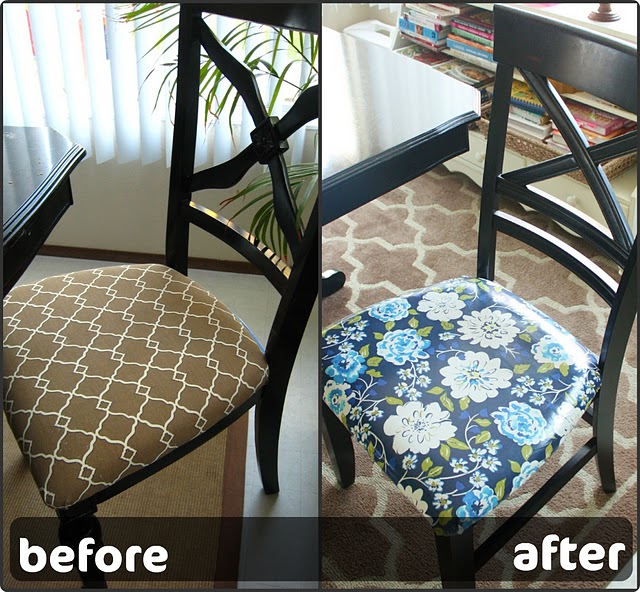 (That's the outdoor fabric before it faded.)
Linking to: Made by You, Just Something I Whipped Up, Get Your Craft On, Blue Cricket Design, Sew Much Ado, Somewhat Simple, Tatertots&Jello.