Whenever me and my sister are talking and she asks my opinion about random home design issues, I always tell her: Do what you love, and love what you do. She thinks I'm a total dork for saying it.
I think our phones are tapped because I just found this: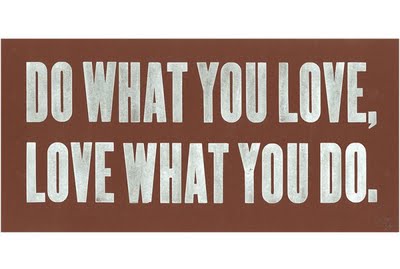 See Iman. I told you so.