I've seen these great individual seven layer dip cups all over. Foodgawker, Pinterest, and even in magazines. They make for a great presentation and are perfect portion control. The school held their famous Dollar Day bake sale at the end of the year so I signed up to bring these. They were a hit!
Individual Seven Layer Dip Cups
9 oz. clear plastic tumblers
Vegetarian refried beans (or black beans)
Guacamole, homemade or store bought
Salsa, homemade or store bought
Sour cream
Shredded cheese
Black olives, sliced
Green onion, thinly sliced
Tortilla chips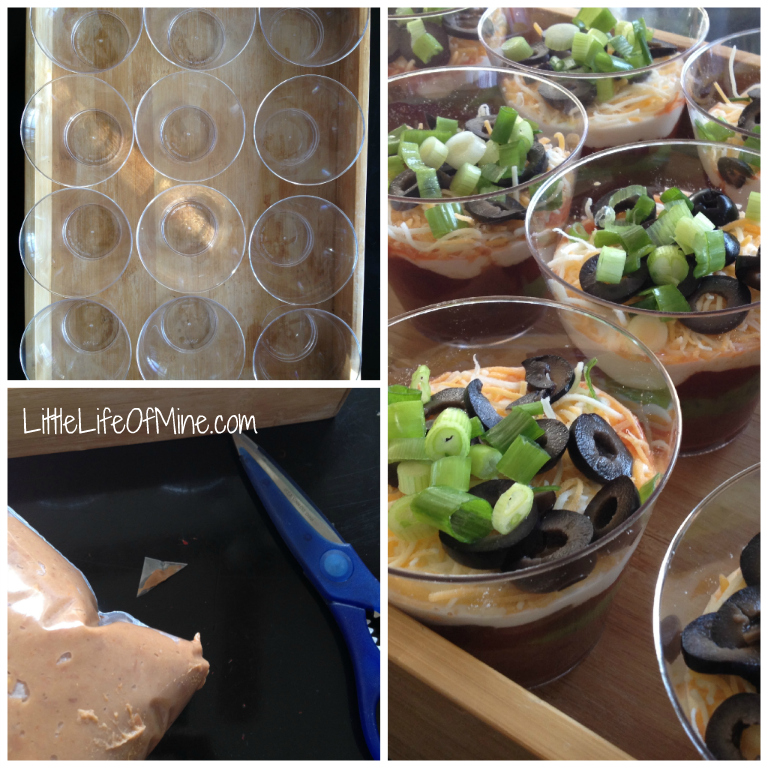 Assembly:
Prepare refried beans. Add taco seasoning to flavor the beans, if desired. Allow to cool, then scoop the beans into a ziplock bag. Snip off a small corner of the bag and pipe the beans into the bottom of the cups.
Place the guacamole, salsa, and sour cream all in separate ziplock bags. As with the beans, snip off a small corner and pipe enough to make a full layer in the cup. Pipe and add the ingredients in the order listed above. Tip: Pipe against the edge of the cups to get a full layered look.
On the sour cream, sprinkle the shredded cheese, then olives, and finish off with the green onion. Chill in fridge until serving.
Fill additional cups with tortilla chips for serving.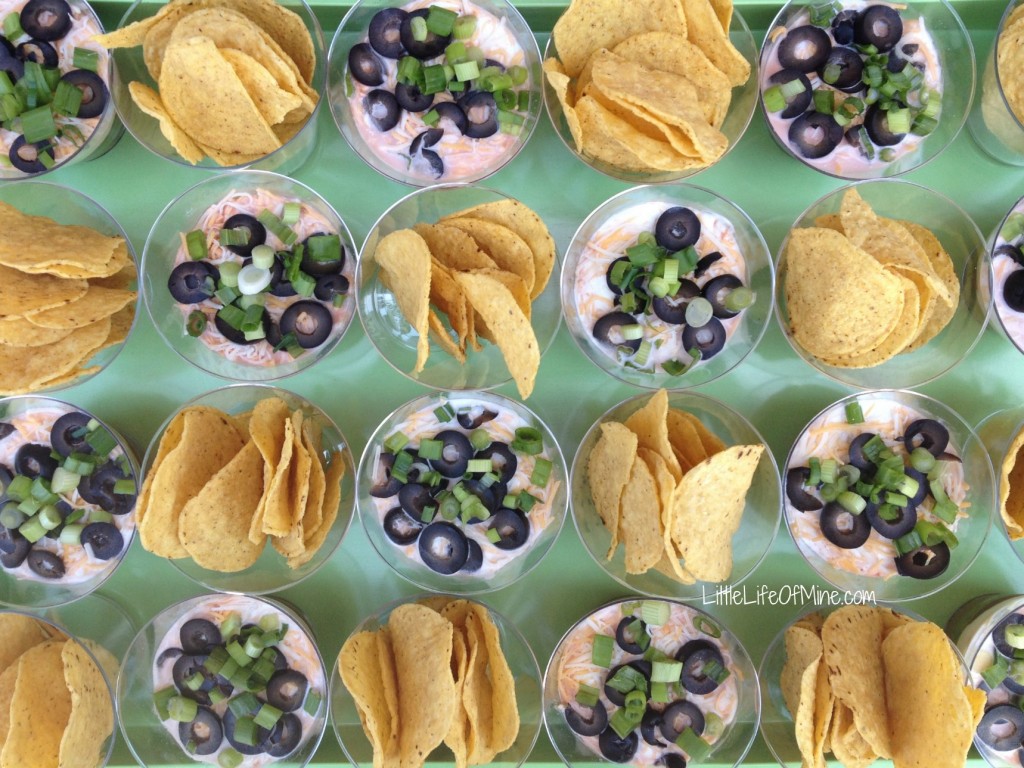 I also made granola and packaged it up into little bags. Those weren't as much of a hit. In fact I bought back some of my own granola at the end of the sale. How's that for dedication?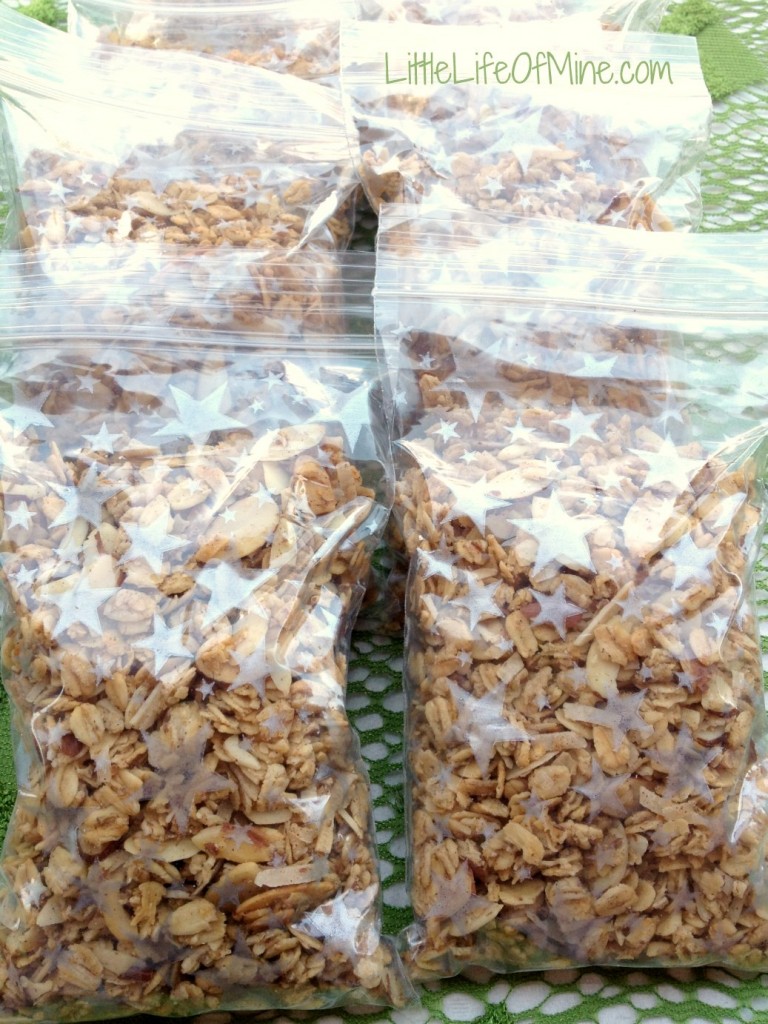 For the record, I made a different recipe than I normally do for my granola. Wrong move. The granola I normally make tasted way better than this version I tried for the bake sale. Never try new recipes on important days. Lesson learned.