Do not lend me your cookbooks. I may never return them. I "borrowed" a Chevy's cookbook from my sister over 4 years ago. I'm going to go ahead and say that she no long wants it. (This will be the post that Amena finally comments on.)
While I've tried a couple of recipes that were pretty tasty, the one that always keeps me coming back is the Mexican Caesar salad. I promise you that you will never make this only once.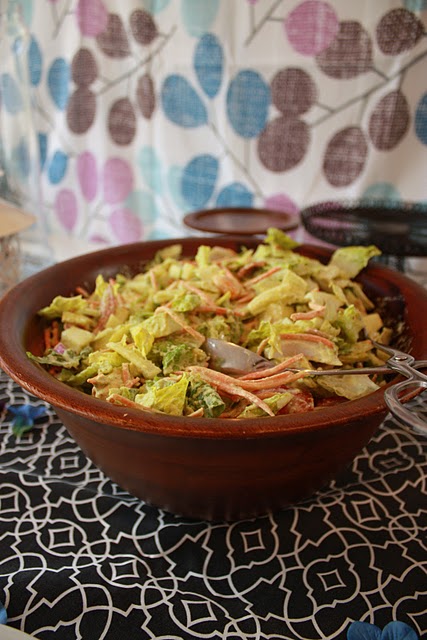 Mexican Caesar Salad (adapted from Fresh Mex Cookbook)
1 large head romaine lettuce, chopped
1 cup julienned roasted red pepper, or 1 large bell pepper, julienned
1-2 carrots, julienned (or shredded, why make this difficult?)
Cherry tomatoes, halved. Or regular tomatoes, chopped.
Green apples, chopped. Optional, but totally suggested
Avocado, cubed. Again optional, but highly suggested
Mix all that up. (I could write a cookbook with such precise directions like these.)
Caesar Dressing Makes about 1 1/4 cups
1/2 cup mayonnaise
1/2 tsp.chopped garlic
1/4 cup chopped cilantro
1/4 cup chopped green onion
1/2 tsp. salt
1 tsp. black pepper
1/4 cup freshly squeezed lime juice
1 tablespoon mustard
1/4 cup queso fresco (don't skip this)
Combine everything in a blender or food processor.
Add dressing just before serving so that it doesn't get mushy. Throw on some fried tortilla strips to make it fancy. Or just crush some tortilla chips. Let's not make this difficult, seriously.
That's it.
Now go make it. And double the dressing. Trust me.
And just to prove that I'm not becoming a food blogger: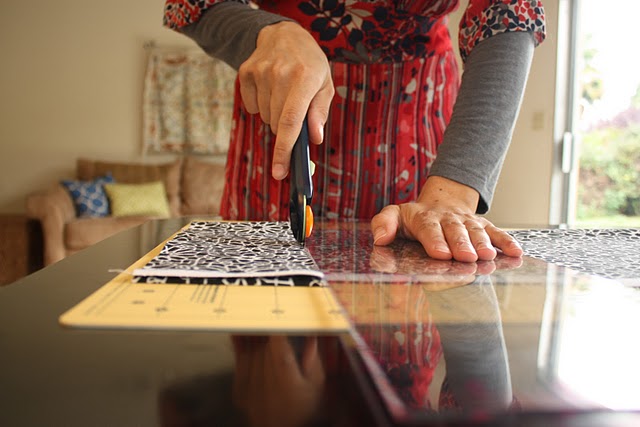 Thanks Affnan, I love this picture.