Prior to and during the course of Ramadan, I have been engaging the girls in some crafts to help them take on qualities that embody the spirit of Ramadan.
This particular craft was simply to get them out of my hair for a while so that I could make dinner.  True story.
Supplies:
Thin cardboard, thick card stock, or another sturdy base for the project.
Paints
Patterned paper
Stickers, markers, scissors, glue – you know, craft stuff
Pictures of mosques to give a general idea of shapes and designs
Directions:
1.  Tell the kids to create a mosque.  Ready, set, go.  That's it.
I told you, I had things to do.  They're smart kids, they could figure it out.
I just simply encouraged the use of different materials to make it more interesting.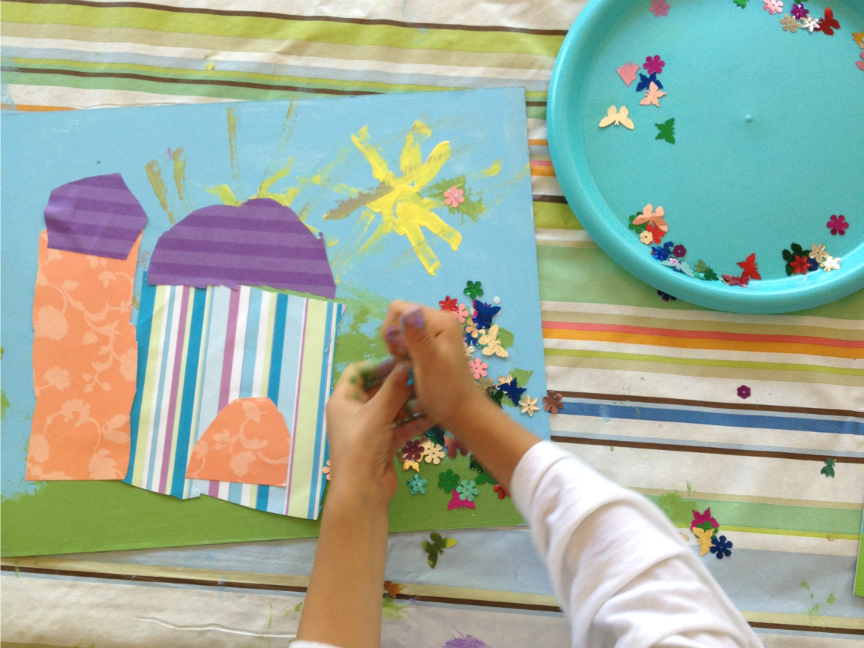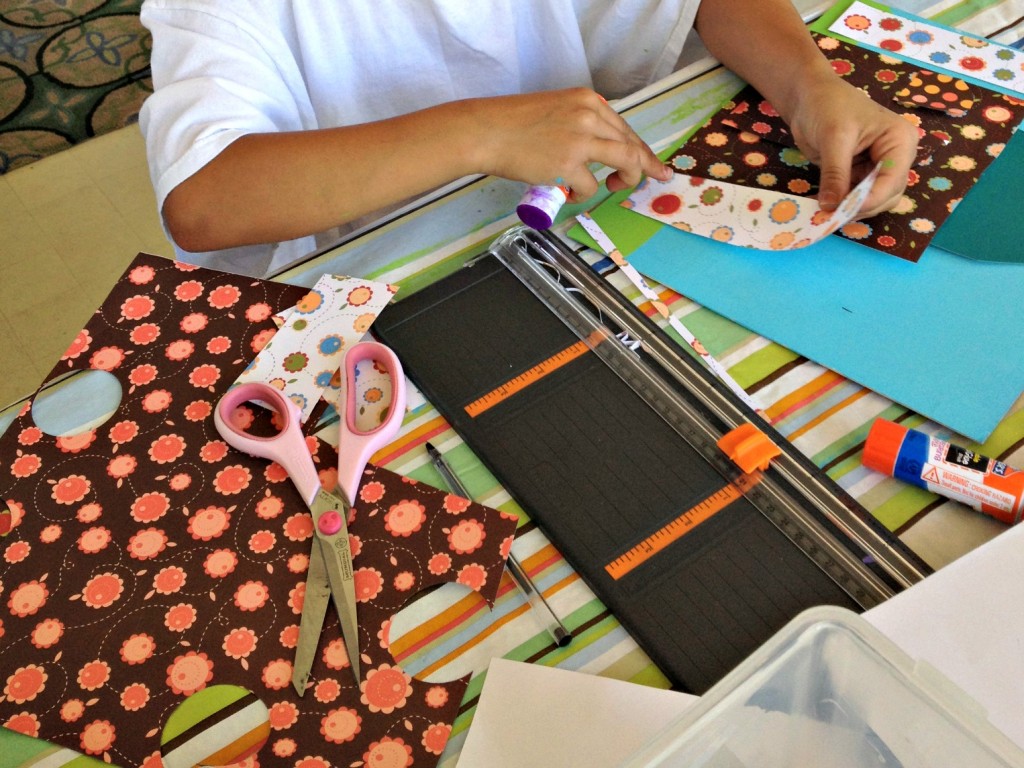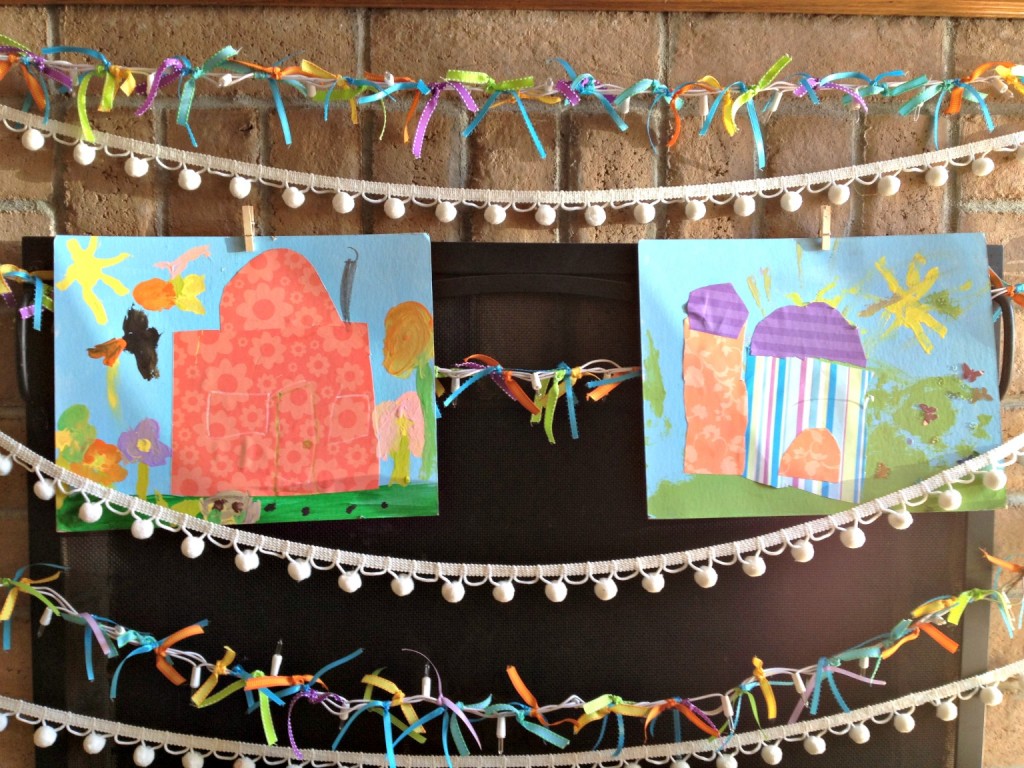 How did you keep your kids busy when you needed to get things done during Ramadan?