Many of you know that I'm a big fan of MyHalalKitchen.com. Delicious and healthy recipes that are full of flavor with 100% halal and environmentally conscious ingredients. So I can't even begin to tell you how excited I was when I found out that My Halal Kitchen now has an app!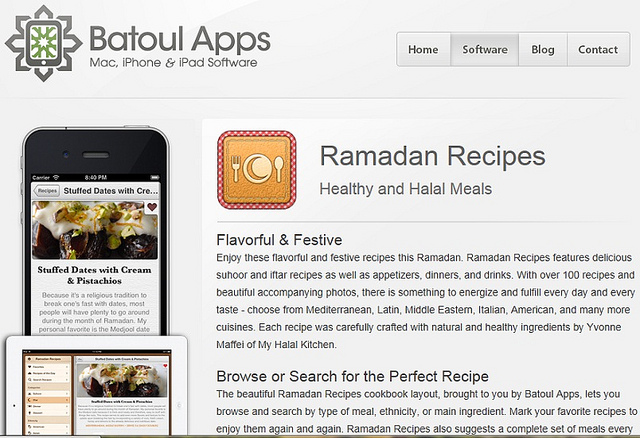 Yup, you heard that right, the lovely Yvonne Maffei has her very own app. Ramadan Recipes! The app is universally available for iPad, iPhone, and iPod touch. The format of the app is incredibly easy to navigate. Narrow down your search quickly by hitting the Suhoor or Iftar tab. Recipes are also categorized by ethnicity, making it fast and simple to search the super yummy Middle Eastern recipes listed. Mexican, French, and Italian are among the other cuisines listed.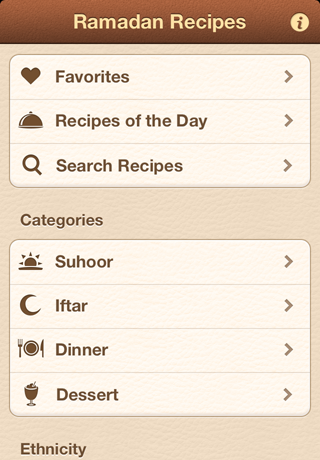 With over 100 recipes featured on the app, you might get overwhelmed with all the deliciousness. No worries, hit the little heart in the corner of a recipe and it will be saved to your favorites. When you open the app, your favorites tab is conveniently located right at the top.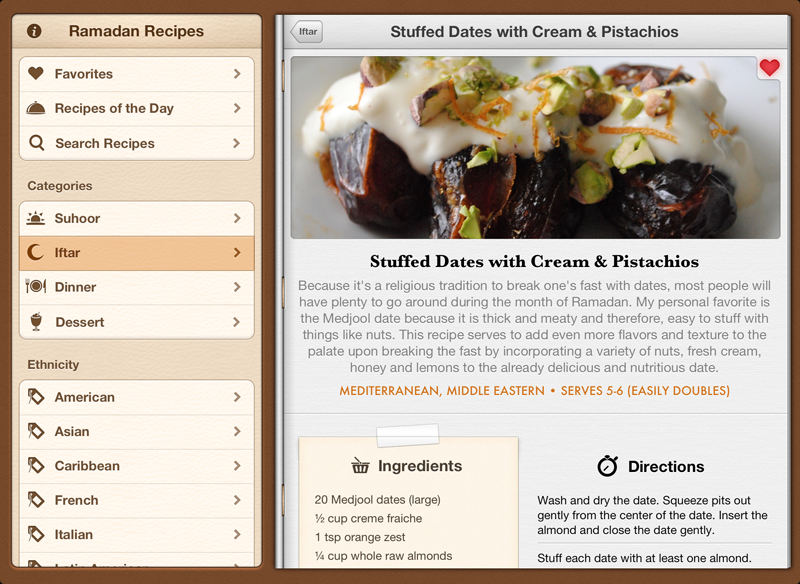 Being a visual person, I totally appreciated the images that accompanied each recipe during the search. "That sounds good" became "Oooh, that looks good!"
The recipes vary from Shakshooka (eggs with peppers and tomatoes) all the way to good ol' American pie. Both which sound delicious.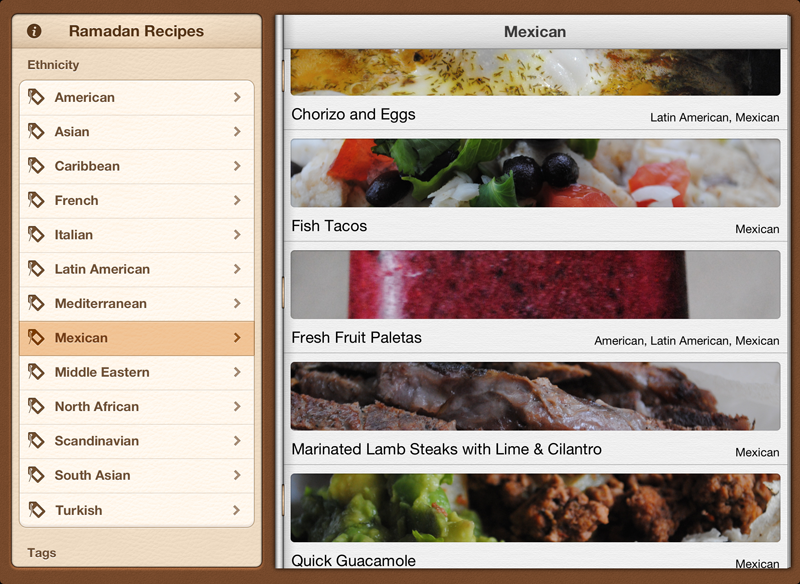 Get your Ramadan Recipes app today from here. It's only $1.99. Pocket change, ya'll.
Oooooor, comment below and share why an app like this is so important for a chance to win the app for free.
One winner will be chosen July 30, so comment quick! International readers, finally a giveaway you all can benefit from! (Of course granted you have an iPad, iPhone, or iPod Touch) Spread the word too! You know, Facebook, Twitter, Pinterest, and all that social media goodness.
Congratulations Yvonne! Today an app, tomorrow your own Food Network show! (Can I get an Ameen?)
;
I received a complimentary redemption code for this review. The opinions reflected here are entirely my own.