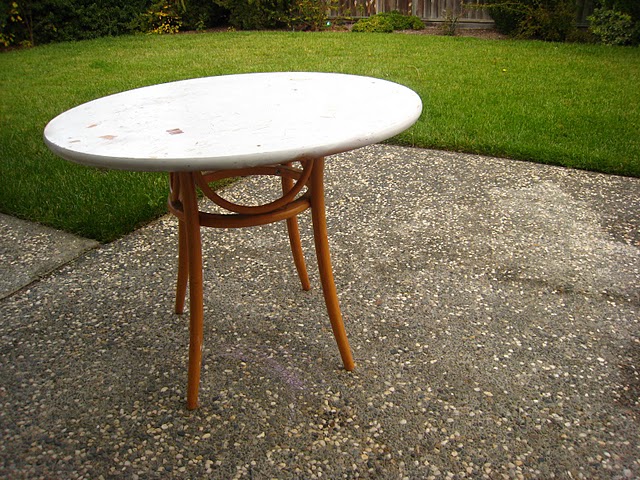 I scrubbed, sanded, and primed it. I wasn't about to take any chances, this thing was nasty. My cousin had actually lugged it into my trunk at night. Had I seen it, I wouldn't have touched it.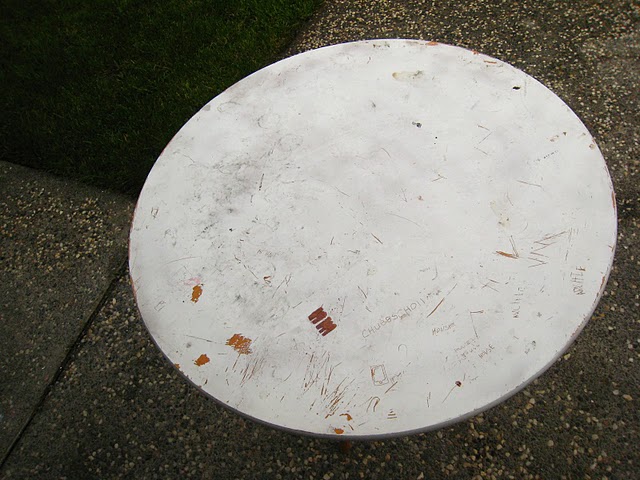 Chubb Scholl?
I spray painted it a lovely shade of yellow. I've had it in the corner of my living room since October 2009. Not sure what took me so long to finally post it. Oh, right, it's because every plant I had gotten would die before I could take pictures of the finished product. Here she is: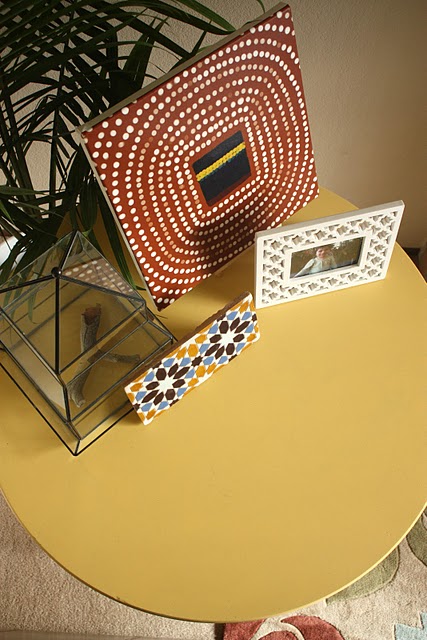 So long "chubb scholl".

The tile is a gift from Iman from her trip to Spain, abstract Ka'baa canvas by Peter Gould, white Target frame with picture of Jenin on my late grandmother's veranda, and glass house thingy also from Iman. I found the "T" shaped stick at Tenaya Lake during our first trip to Yosemite.
Linking to: Made by You, Just Something I Whipped Up, Get Your Craft On, Blue Cricket Design, Sew Much Ado, Somewhat Simple, Tatertots&Jello.