My teenage years aren't too far behind me.  Just about coughadecadecough or so ago.  Those were some tough years.  Grueling.  My poor, poor mama.  Why are we so deaf, dumb, and blind as teens?  Thinking like we have the whole world figured out? Perhaps it was just me.  No need to go into detail, right? My poor, poor Mama.  So grateful those years are far – well not that far – behind.
My best friend's daughter recently turned 13.  ThirTEEN.  In an attempt to prep my BFF for these tumultuous years, I pulled together a few items intended to possibly ease the journey for both mother and teenage daughter.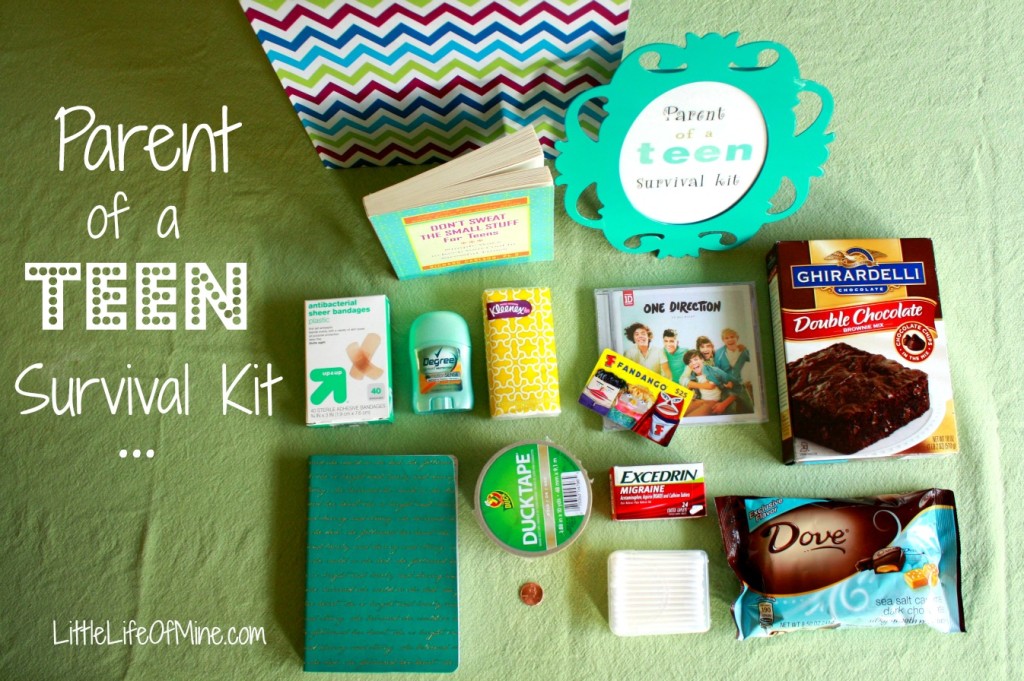 Contents:
Journal – To record the good memories and the bad moments.  The bad can be used against them later if necessary. You know, when the teen grows up, gets married, has kids, and can't figure out why they're children are so bad! Karma.
Don't Sweat the Small Stuff for Teens – Because it's all small stuff no matter how dramatic or exaggerated a teen makes it out to be.
Duct Tape – To avoid excessive talking back.
Dove Dark Chocolate – Regardless of how peaceful you wish these years to be, it's a bittersweet time.
Band-aids, deodorant, tissues – It's going to take blood, sweat, and tears to successfully raise your teen.
Excedrine Migraine – Teenagers and headaches go hand in hand.
Box of Brownies – Take time to bake with your teen.  Bond.  Listen to them talk.  Don't judge.
Movie Gift Card – Take your teen out on a date.  Let them pick the movie. Laugh hard.  Don't try to throw in a life lesson.  Just chill and have fun.
A Penny – If you receive a penny for every time your teen will say "it's not fair!", you'll be incredibly rich at the end of these years.  This is the start of your fortune.
Q-Tips – This will solve "But I didn't hear you tell me my curfew/no car/no phone/etc."
One Direction CD – Learn the lyrics to your teen's favorite songs.  They might think you're cool.  Maybe.  This one may backfire.
A Picture Frame – Try to picture a close and respectful relationship.  Though these years are difficult, they too shall pass.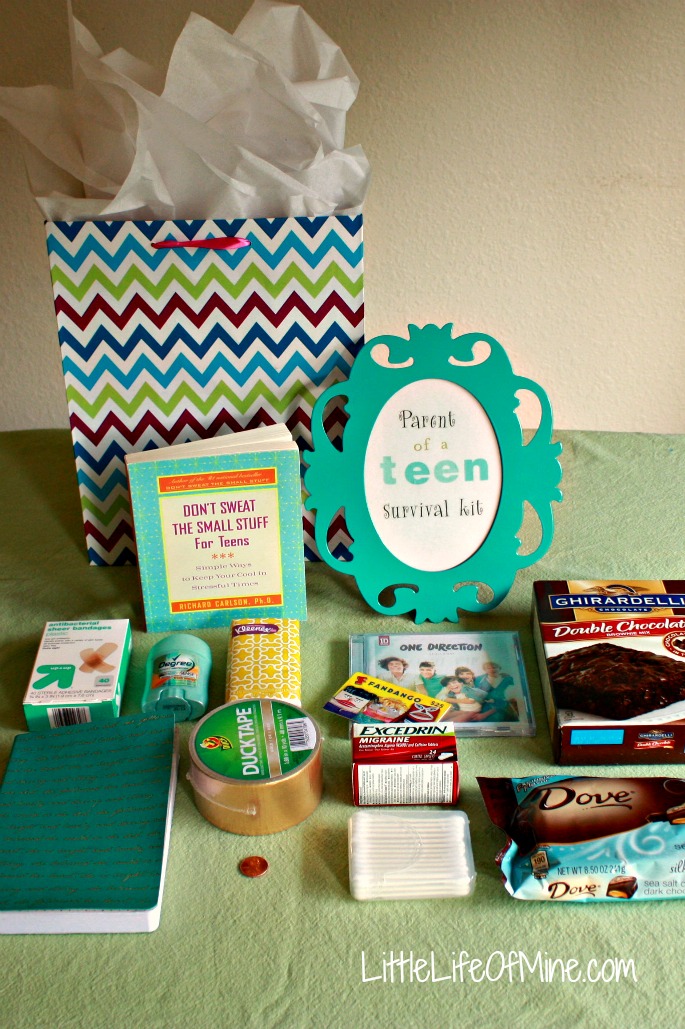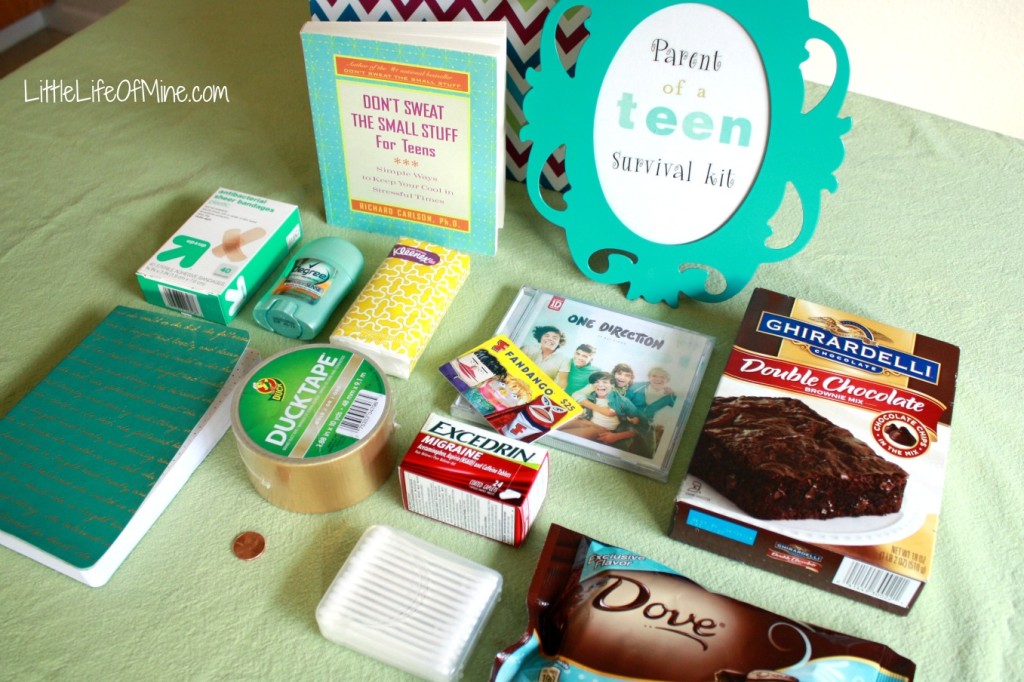 This gift was all in good fun and I obviously don't think band-aids and brownies will help my BFF through the years.  It's just a reminder to have a sense of humor, be patient, and trust that with even the best of intentions, our children will make their own mistakes.
I can't even begin to imagine what it's like to raise a teenager.  My own J is 6 going on 17.  You know what they say, what goes around comes around.  And boy do I have a thing or two coming once she hits those teenage years.  Pray for me!
Mamas of teens: How do you/did you do it? Share your best advice.