Pinterest. Need I say more?
Yeah, I didn't think so.
I saw this project and totally loved it. I don't have photoshop so I went with the next best thing, stickers. I didn't think it would be that difficult to find number stickers, but apparently it is. I know some alphabet sets include numbers, but with the amount of numbers I needed, I would blow through a ton of packs. That equals major cash. All I found were plain black numbers. I think I would have loved the end result much more if the numbers were white.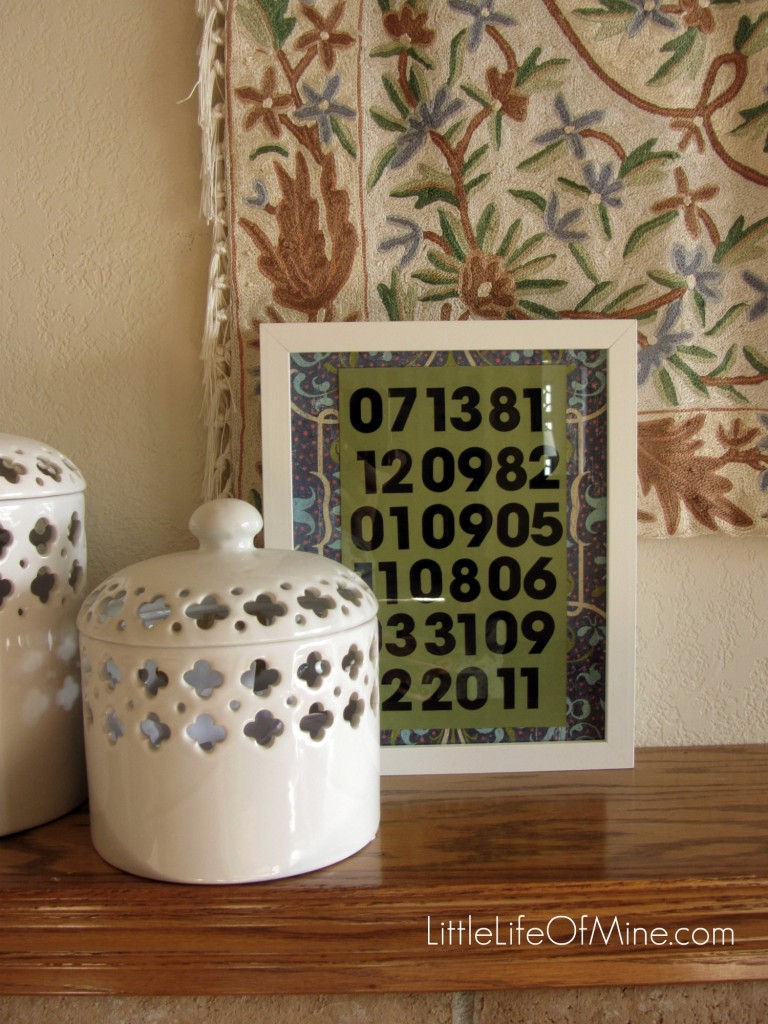 Materials:
number stickers
patterned paper
frame
Directions
1. Cut paper to fit frame. This first sheet will act as a mat. Cut second sheet to desired size, but smaller than patterned paper.
2. Adhere stickers, trying to keep in line vertically. Use a straight edge to ensure a, well, straight line horizontally.
3. Frame. Enjoy. Answer questions about "what is that?"