As I've been digging gently sorting through my closets the past few weeks, I've been uncovering things that I have completely temporarily forgot about. For example, this plate: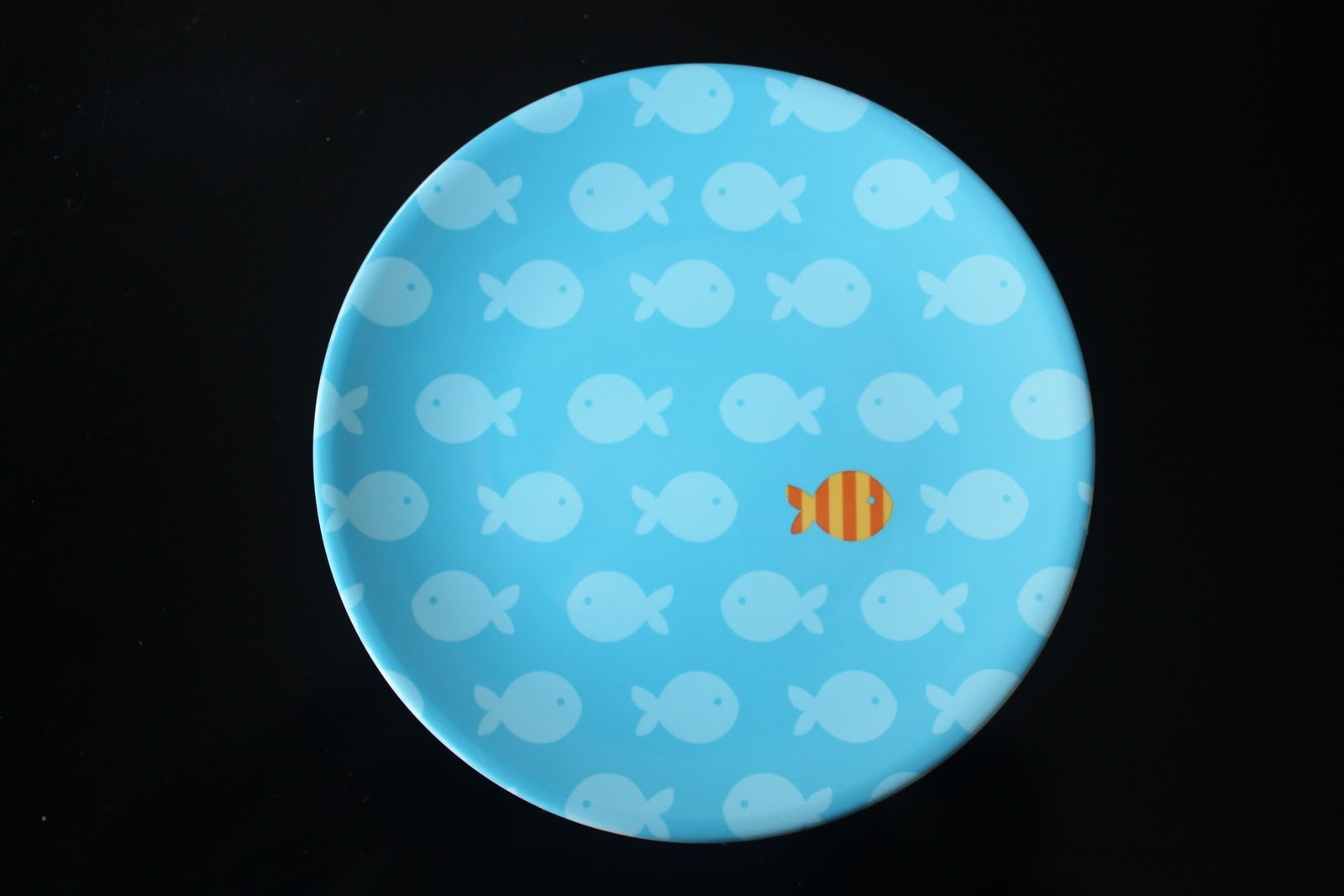 Very cute, right? I picked it up on clearance at Target for 88 cents. I know, I don't know why they ever sell anything full price either. I figured I'd hang it up in the girls' room. Well when it came under my hands again, I had a new idea for it. I still intended to use it in their room, but I felt it need a little something extra.
Enter also forgotten scrapbooking stickers.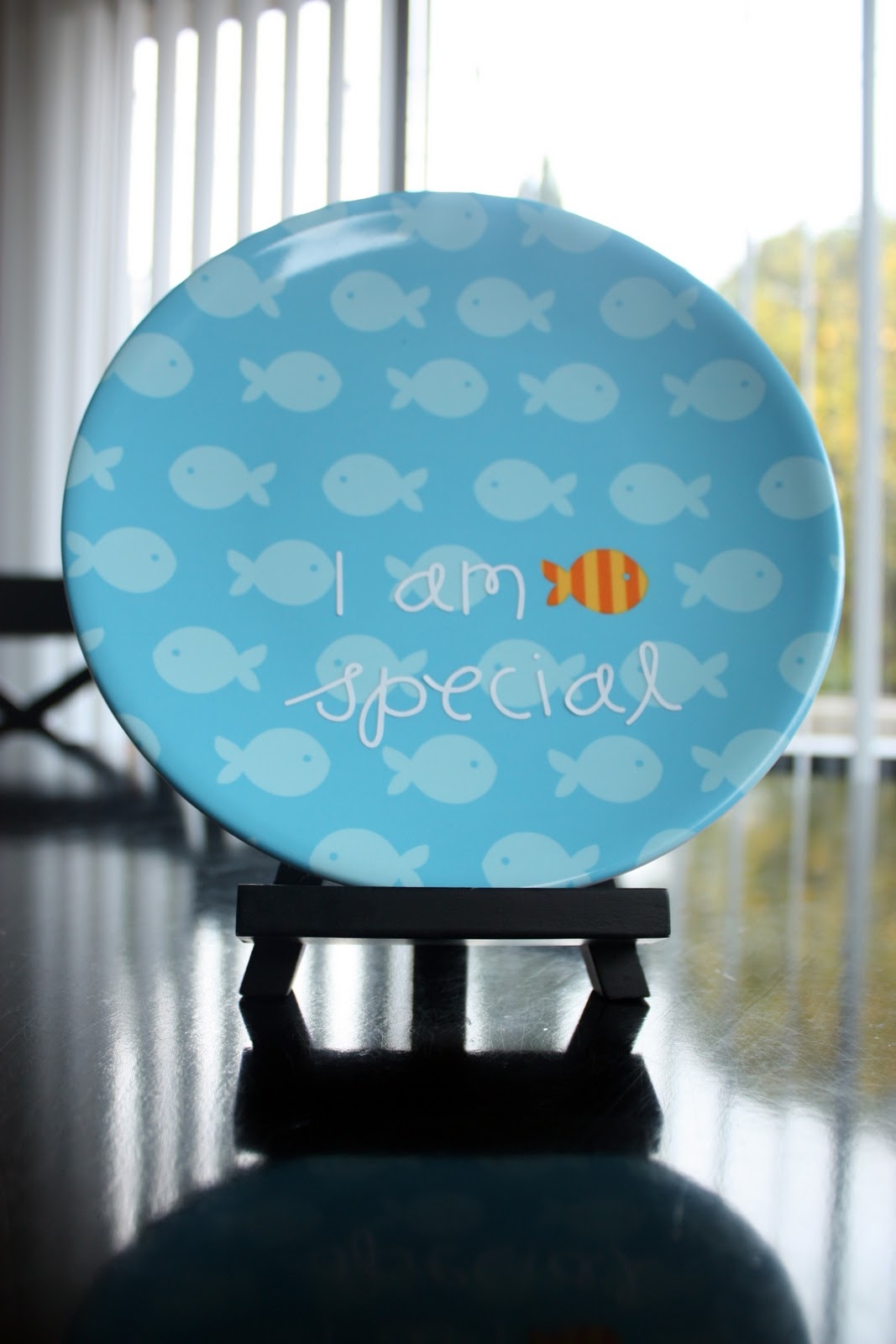 I wanted it to say "you are special", but I didn't have enough Es in this font. The best part is that if I get sick of it, I can just peel them right off and stick on another phrase. The possibilities are endless.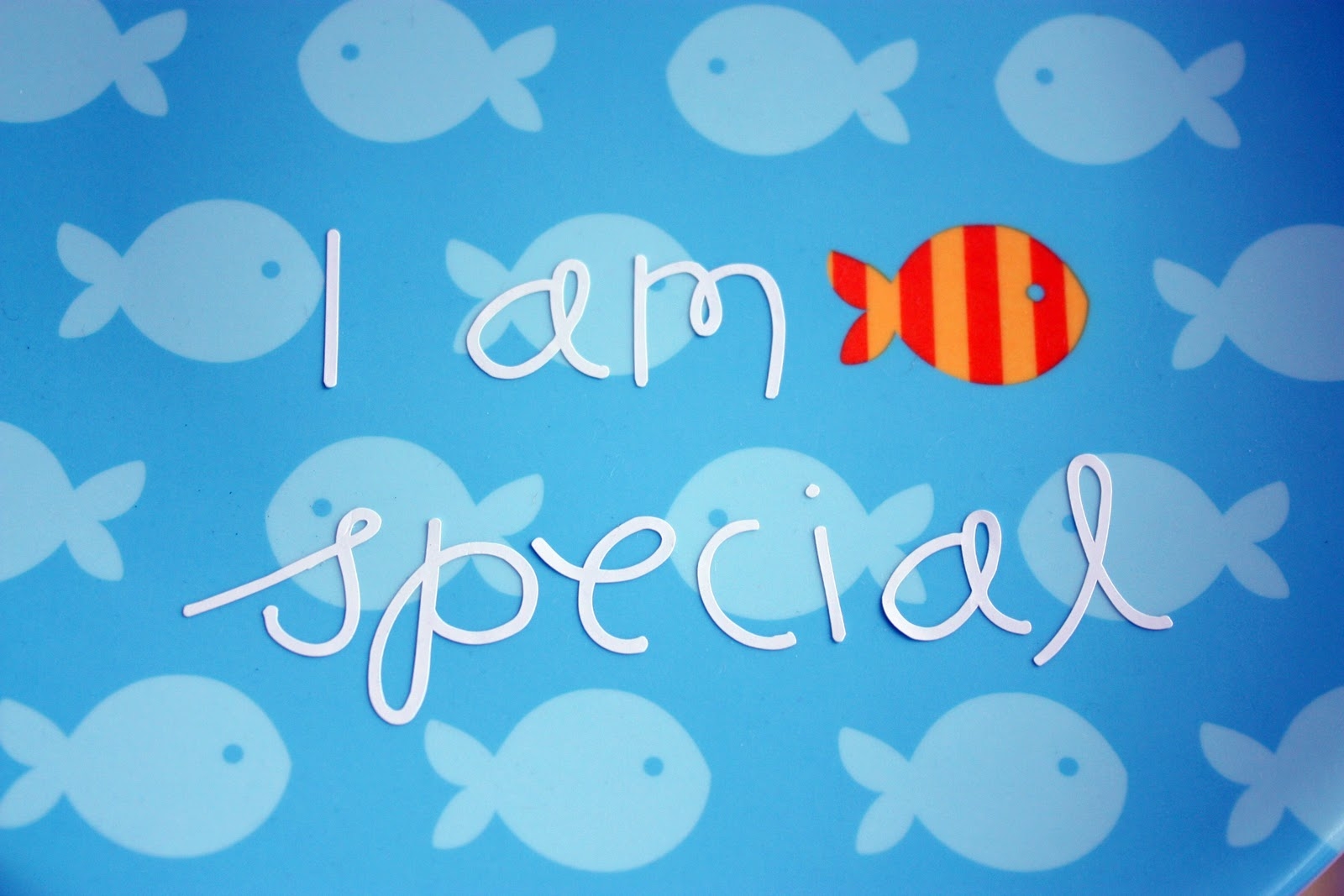 Never take things for face value. Find something cute? Chances are someone else also found it. Take a couple of steps to make it your own.
Linking to: Made by You, Just Something I Whipped Up, Get Your Craft On, Blue Cricket Design, Sew Much Ado, Somewhat Simple, Tatertots&Jello.