Part of the fun of preparing Eid Treat Bags, is selecting the bag and presentation.
I had a pack of paper bags that I scooped up a while back on clearance from Target that I put to use. Even though they were cute, they weren't festive enough for the Eid. Enter pom pom fringe. When I hear the word "pom pom" I either think super spunky cheerleader or the infamous Martha Stewart party decoration. And let's be honest, either one will make you feel a little cheerful.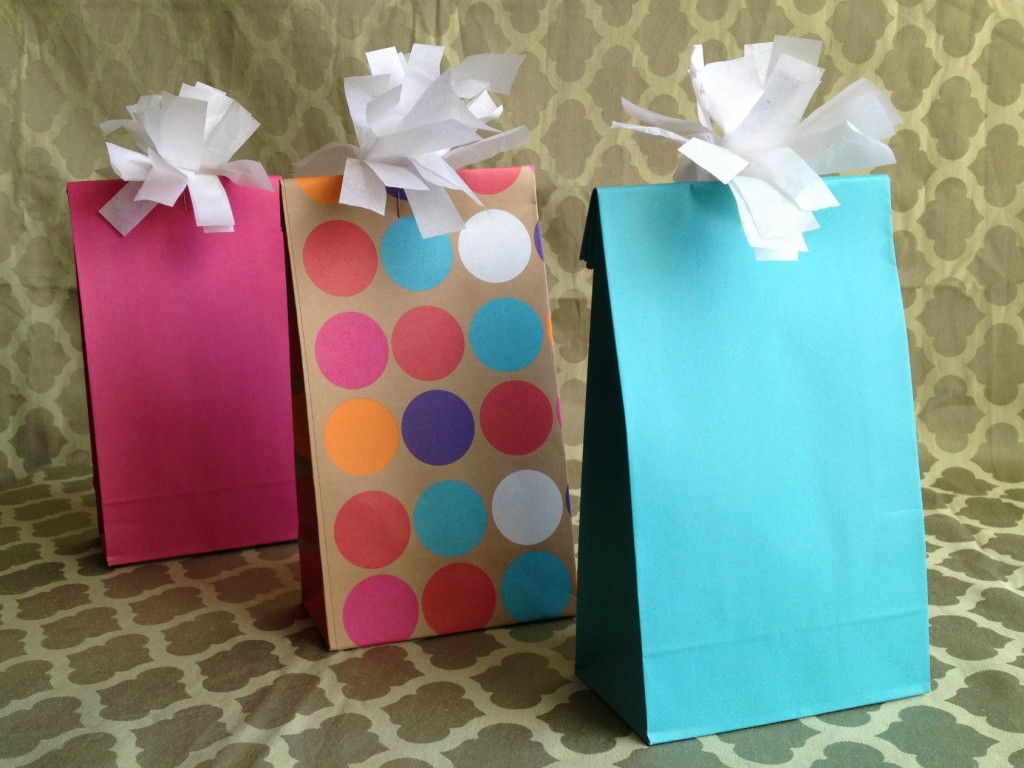 Take a long strip of tissue paper. Cut halfway up the width at 1/2 inch – 1 inch intervals (please don't measure, just cut!). Roll the strip up and staple to the back of the bag.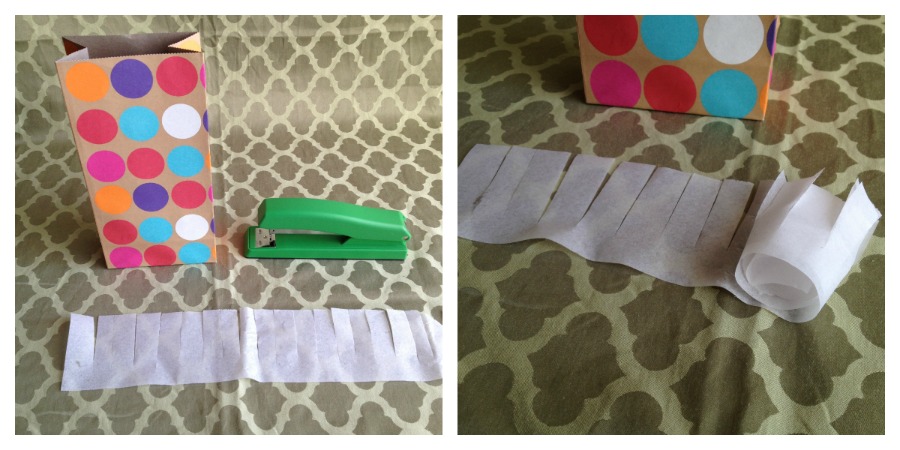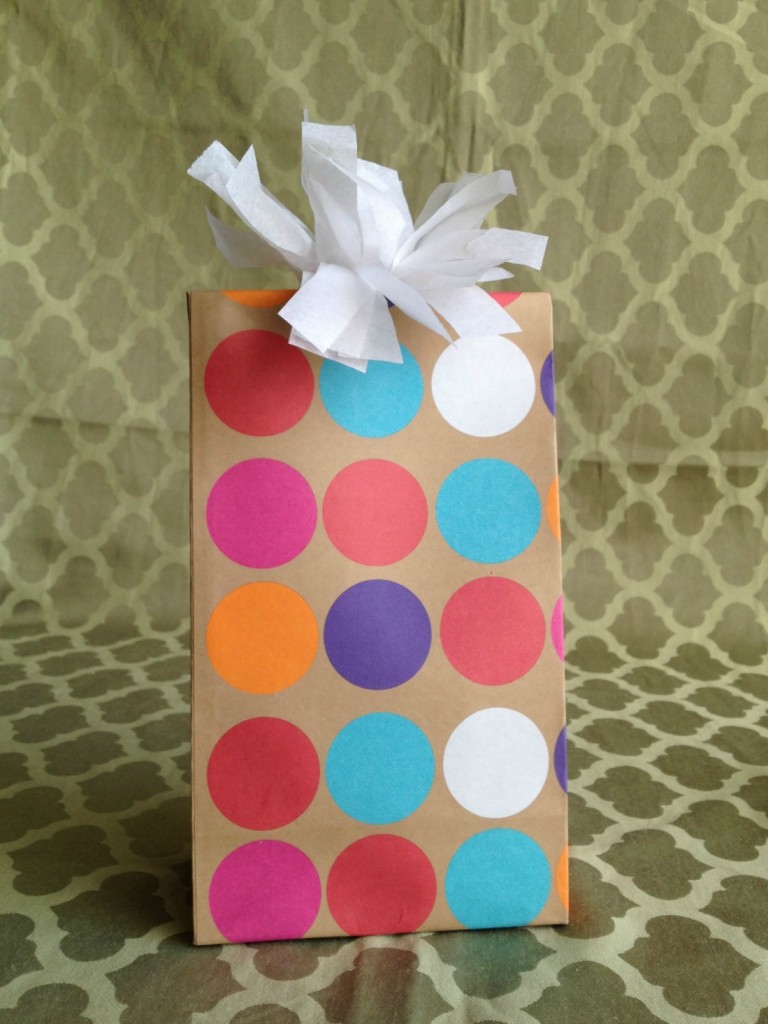 The fringed pieces of tissue paper were leftovers from the pinata I made. More on that soon.
Just in case you missed what's inside.