Ramadan is a very blessed month for Muslims all over the world. 30 (or 29) days of improving ourselves so that we may spend the rest of the year with a renewed spirit and stronger faith. All the way around it's a wonderful month that deserves to be celebrated. I want my girls to feel excited when they know that Ramadan is coming. Growing up in a country where Christmas rules supreme, I want them to have a sense of pride over their holiday. From the time Jenin was a baby and we were still living in our tiny apartment, I began the tradition of decorating our house for Ramadan and Eid (one of two, Eid il-Fitr marking the end of Ramadan).
Outnumbering Rami 3 to 1, we decided to go for a girly themed Ramadan this year. I created a pennant banner using fabric I've already had to hang in the house.
Assemble your fabric. I used scraps left over from Maysoon's birthday party bags and fat quarters from Walmart that I found on clearance for 25 cents each.
Gather your supplies: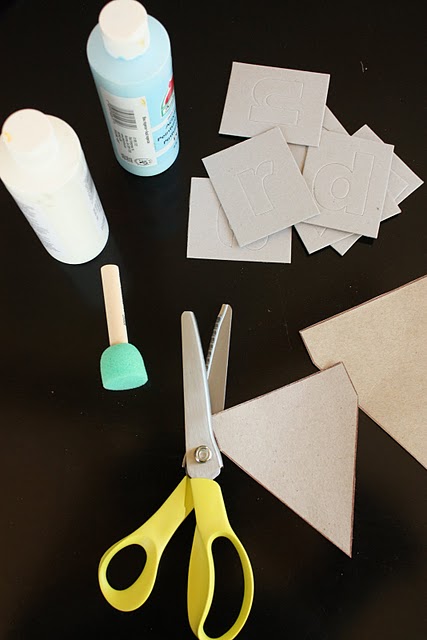 Pinking shears, pennant stencil (I had two sizes because the width of the leftover scrap fabric wasn't large enough. Use everything, no waste!), twine or thin rope (not shown), paint, foam brush, and letter stencils. I decided against stenciling "Ramadan Mubarak" on the pennant because I wanted to be able to use it again during another occasion, but obviously you can go follow through with that step if you wish.
Using pinking shears, cut fabric to desired size triangles. Then select a sequence that pleases you. Or just leave it random. It's your pennant, your rules.
If pinning the fabric to the twine is easier for you, do that now. I tried, but the fabric kept rolling so I would just fold it over and sew it closed.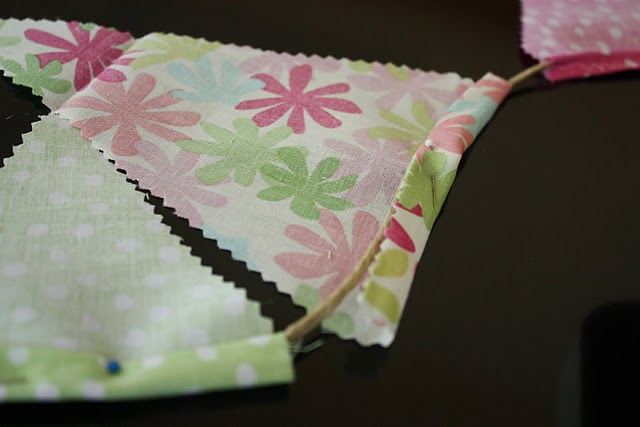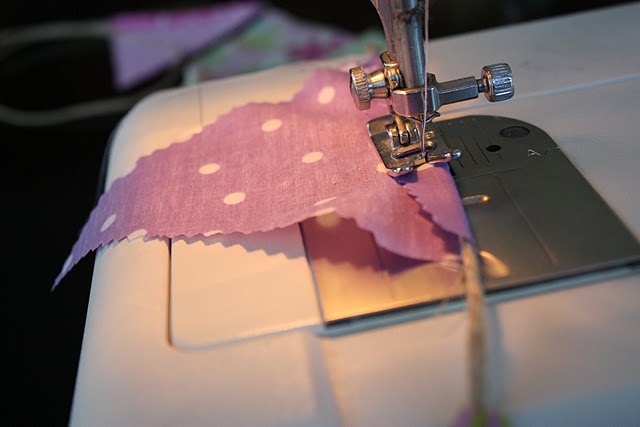 The twine was too thick to sew through it, so the distance between each triangle is adjustable. If you want a fixed distance use something softer. Maybe ribbon.
Baby monster permitting… just keep sewing, just keep sewing. (Channeling my inner Dorie)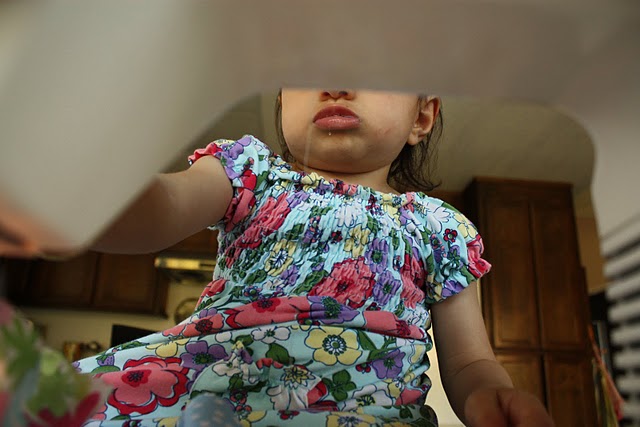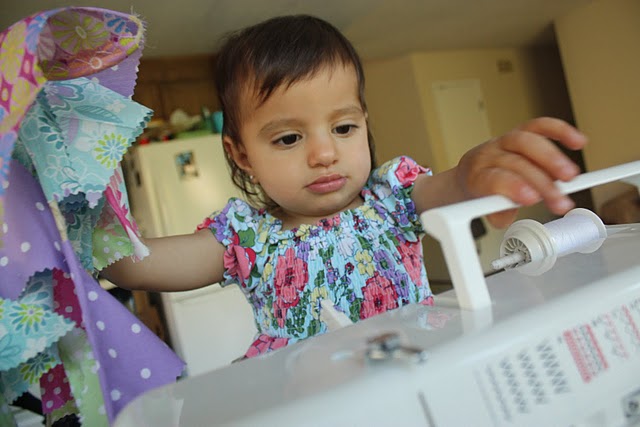 Hang and enjoy.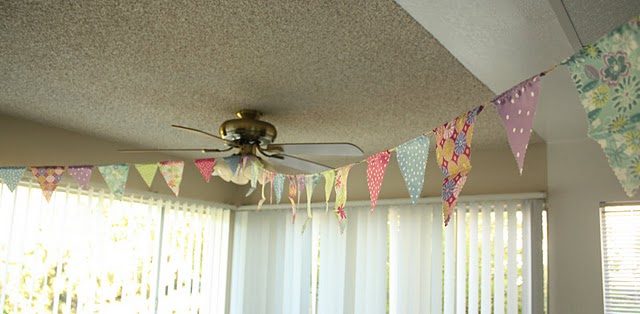 So you noticed I didn't iron my fabric. I'm not perfect people.