As a little girl, I used to search the night sky trying to find the Ramadan moon.  It was such a magical concept, to view the moon that would signal the start of the holiest month for all the Muslims across the world.  Moon sighting is a tradition that I have longed to start with my children.  This year I was determined to start.
To prepare the girls and to get them excited about the event, I suggested we make telescopes to help spot the moon.  Of course, the girls were all in.
Supplies:
Paper towel rolls, wrapping paper dowels, or toilet paper rolls
Paper, stickers, markers – anything you with to decorate with
Ribbon or yarn
Instructions:
Have your child decorate their tube any way they wish.  J kept it simple and just used a single sheet of scrapbook paper.
Hole punch a hole on either side of the tube to tie on the ribbon.  Or attach ribbon with tape or glue.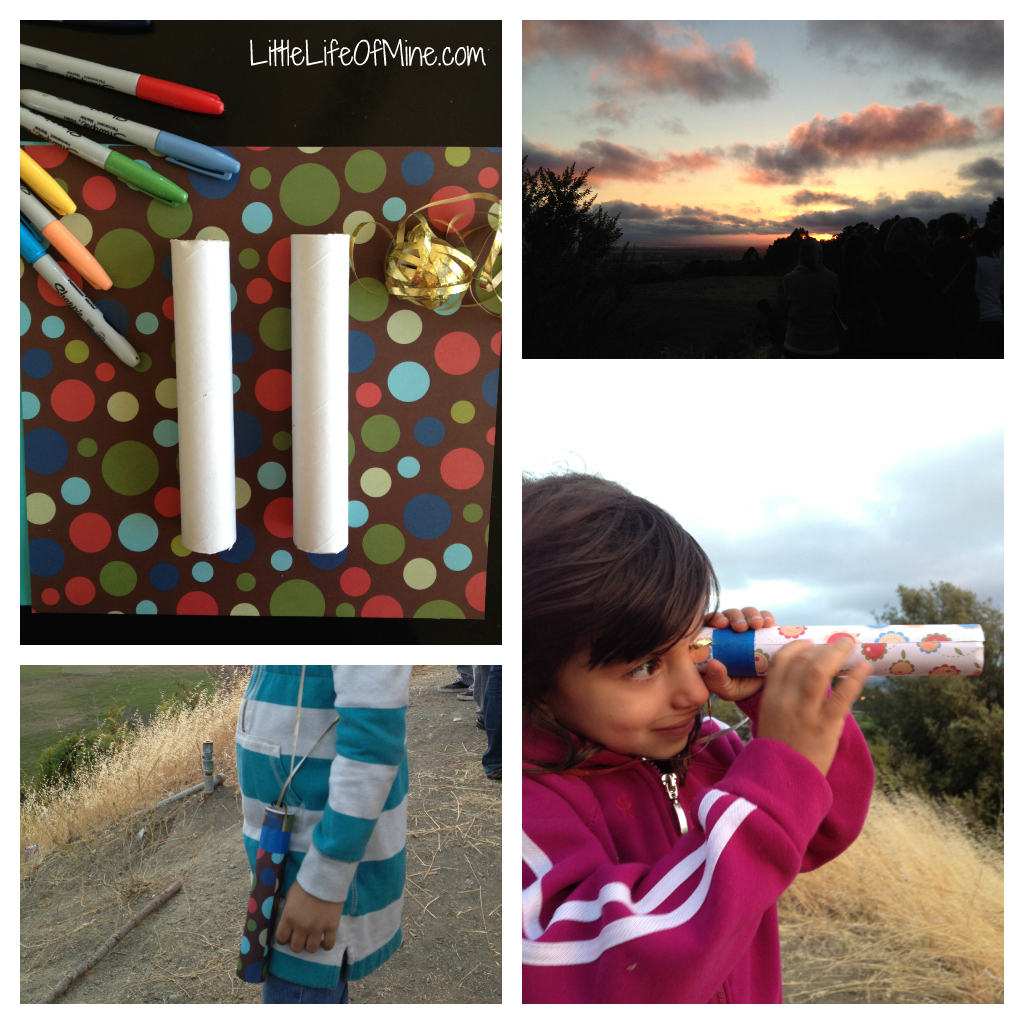 We were really excited to go out that night and catch a glimpse of the moon.  High up on the hill on the campus of Cal State East Bay, we gathered with family and friends in the cold evening.  Everyone was bundled up and there was an eagerness in our eyes.  The day had started out with mostly clear skies, but as the crucial hour approached, so did the clouds.
Alas, our first ever moon sighting was not much of a moon sighting at all.  No part of the sky was visible.  J was pretty disappointed.  I too was a bit bummed.  I had played Yusuf Islam's "Ramadan Moon" all day for them.  I think I may have jinxed us 😛
Even though we didn't see the moon that night, the tradition has been set.  For the following years, we'll make our telescopes, bake some cookies for our fellow moon sighting friends (time didn't allow this year), and relish in the spirit of Ramadan with our family and friends.
Have you ever gone moon sighting? What other Ramadan traditions do you have?