I'd like to give a warm welcome to Shannon Staloch of Homemade Families as my first ever guest blogger! Shannon was my amazing midwife for my homebirths with Zaynab and Amani. She is a wonderful source for all things natural and holistic. In this post, she'll be sharing the benefits of select essential oils that are perfect for Ramadan. You can find out more about Shannon at her website HomemadeFamilies.com.  You can also follow her on Instagram and Facebook.



I'm so thrilled to be guest posting at Little Life of Mine!! When Amnah asked me to do a post on Ramadan and essential oils, I couldn't wait to sit down and write out all of the ways they work together.  Essential oils have long been used to enhance spirituality, cleanse, and detox.  The fast is all of those things and more, so why not combine the two for a unique Ramadan experience?!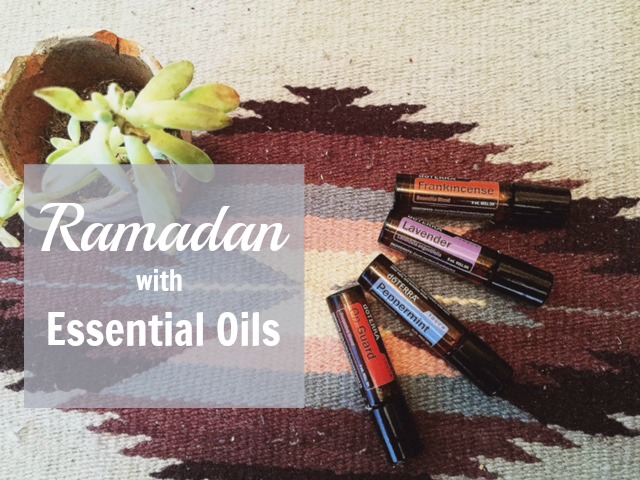 Here in North America, Ramadan falls in the summer months with long days and short nights.  Hot, is a word that comes to mind!  Peppermint essential oil is a cooling  and energizing oil. Often recommended for women suffering from hot flashes, this essential oil provides immediate relief from the heat.  It can also perk you up, during those inevitable late afternoon slumps while fasting!
Place a drop or two on the back of  your neck.
Put 10-20  drops in a 4 oz spray bottle, fill the rest with water and spritz as needed.
For energizing, put two or three drops in the palms of your hand.  Cup your hands over mouth and nose and take deep, slow breaths.
Lately, the fast of Ramadan has gotten some good press!  Many are now concluding that intermittent fasting can help to lower insulin levels, prevent cancer, improve heart health and more! One of the ways the fast does this is to allow our bodies to detox more effectively.  Coriander essential oil also aids in detoxification, particularly in clearing our body of heavy metals. I like to maximize the detoxifying effects of the fast by adding a couple of drops of coriander to the bottom of my feet each day I'm fasting.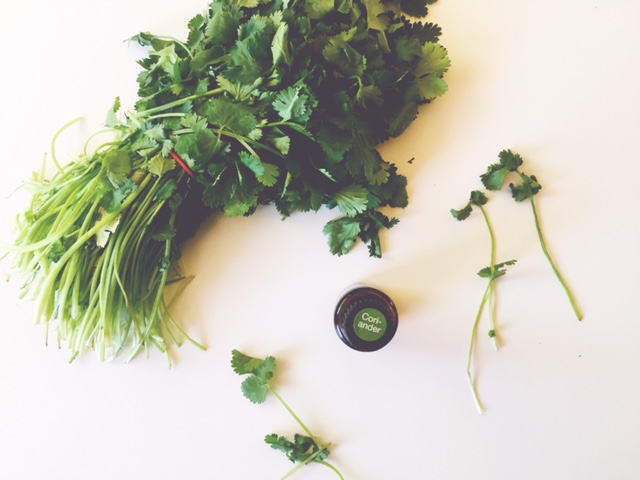 "You mean not even water?!"  How many times have your non-Muslim friends and family asked you that? It's a valid question. Our bodies can go three weeks without food, but just three days without water. It's important during these long, hot fasts, that we focus on hydration.  Citrus fruit is hydrating.  One of my favorite ways to stay hydrated is lemon water. 
Add a few drops of lemon essential oil to your glass of water. Drink of both suhoor and iftar.
Make an electrolyte drink; to a large glass of water add a pinch of sea salt, a pinch of sugar, a few drops of your favorite citrus essential oil and stir to combine.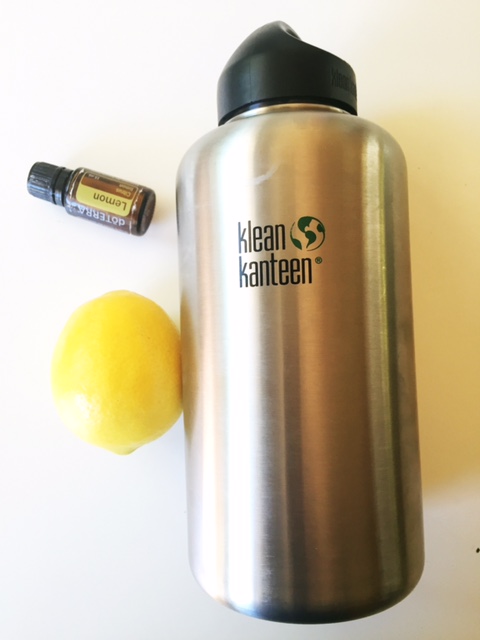 For all of you who don't freezer cook a billion meals before Ramadan, there is the inevitable smells of cooking!  Diffusers are great at neutralizing odors so  that when you're fasting the next day, you aren't smelling last night's yummy meal.  I like this diffuser, it's inexpensive and so effective.
The blend Purify is my favorite in the kitchen. It is almost like a non chemical version of Pine-Sol.
A few drops of Wild Orange and Peppermint can really help to clear the air.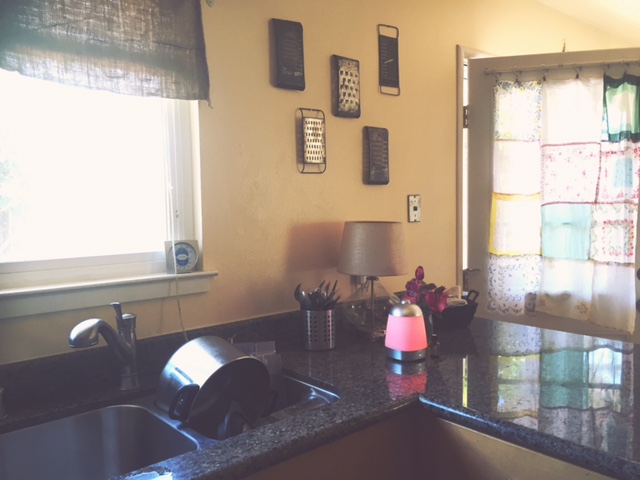 Fasting, with all the spiritual highs it brings, can  also leave you feeling a little short tempered. Essential oils are wonderful for conquering moodiness.
Lavender is calming. Place a few drops in your palms and inhale deeply.
Wild Orange can shift moods quickly. Diffuse or simple open the bottle and inhale.
Bergamot is an oil that helps with diminishing feelings of anger.
Frankincense is known as the king of oils. It 's a powerful oil known to increase consciousness and enhance spiritual experiences.  Take advantage of this great oil in Ramadan.
Diffuse it in your home while reading Qur'an, praying the night prayers.
Dab a few drops on your wrist before sitting down to make dhikr.
Encourage the  men in your life to use it before heading out for jummah.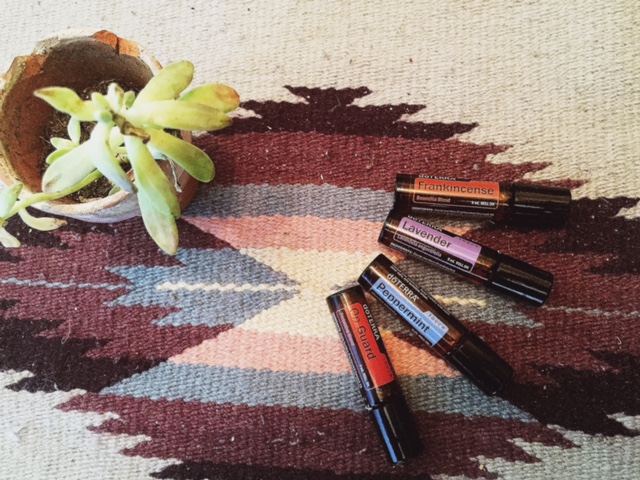 I'd love to hear how some of you use essential oils during Ramadan.  I pray you all have a blessed Ramadan, reaping the benefits on every level, physically, emotionally and spiritually.  Please keep us in your du'a. Ramadan Mubarak!
Interested in purchasing the essential oils mentioned in this post, head to my Doterra site here.
Disclosure: This post contains affiliate links.