Every year at J's school, the students participate in a month long read-a-thon.  During the entire month, hours and hours of reading are logged.  Classes compete and students all submerge themselves in piles of books.  At the end of the month, all of the students get to dress as their favorite character from a book.  It's typically from the book that they completed a book report on during the month.  The younger grade teachers also dress up.  And one crazy fun-loving parent.  Me.  Yup.
I tried to persuade Jenin towards a few characters but she held firm in her character choice.  I honestly admire her persistence.  Strong and stubborn, she'll change they world, yes she will.  She chose Caroline from On Meadowview St.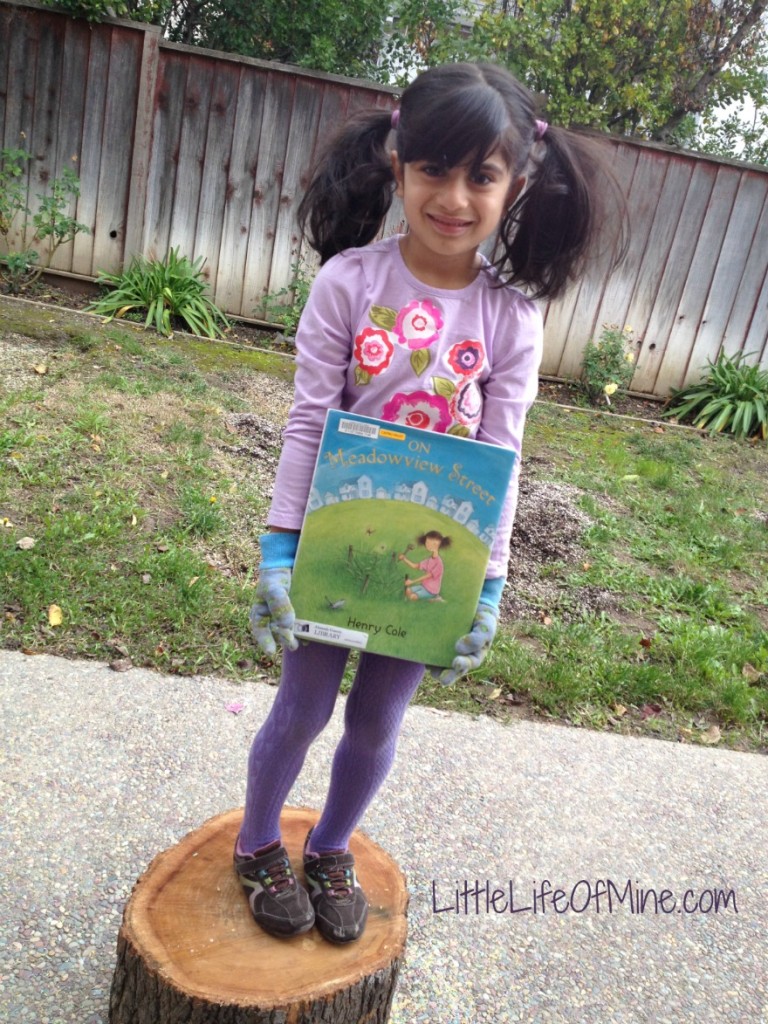 The teacher wanted to be Miss Frizzle but just needed a little help with pulling together a costume.  Definitely one of my favorite characters, so I was eager to work on it.  Certain things had to be hit upon to achieve the famous look of the Frizz:  themed dress, matching earrings and shoes, Liz the chameleon, and of course the hair.  Well, dealing with a hijabi teacher, the hair was our only issue.  Our compromise was a hijab in her hair color.   Enter the first ever hijabified Miss Frizzle.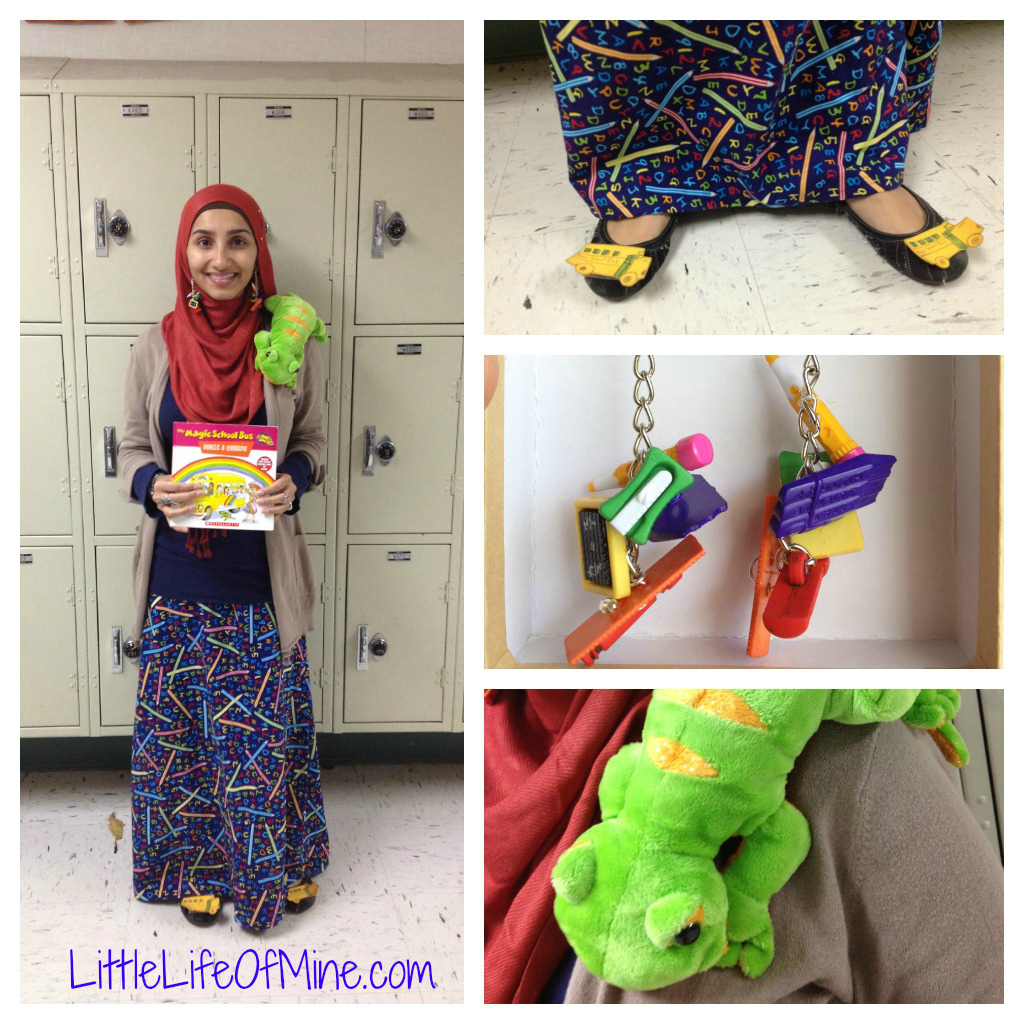 The plan was for Baby Z to be Library Lion in order to take advantage of the lion costume I scored on clearance coughbeforeshewasborncough.  She wore it to a costume party last year, but hated wearing it so much that I didn't make her suffer during the character parade.  So let's just pretend that day she was dressed up.  My intentions were in the right place!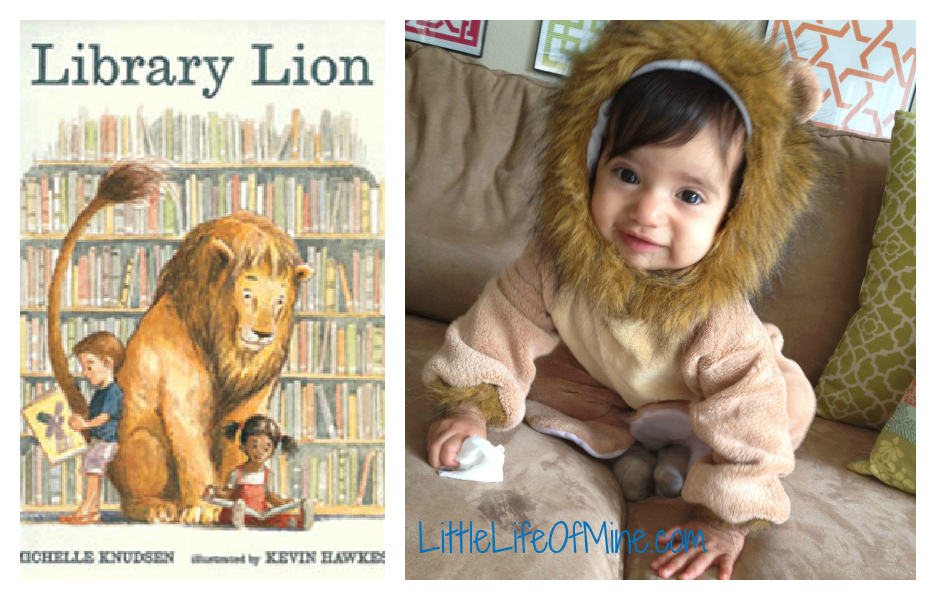 My favorite of the day was Maysoon as Trixie from Knuffle Bunny Too.  Complete with wonky, lopsided homemade Knuffle Bunnies.  Why two?  One for her BFF "Sonja" at school.  Luckily we had everything on hand.  Just had to sew a felt star to her shirt to make it more authentic.
And then there was me.  I debated back and forth between dressing up.  The only teachers at school that dress up are the kindergarten and first grade teachers. (My goal is to convince more teachers next year!)  There's really no other time that I get to dress up and act silly, so I went for it.  Jenin was a bit apprehensive about it all.  When she's older it'll be either an experience she looks back upon and smiles about or is a topic brought up during her therapy sessions.
To hijabify the costume, I just went with a long black skirt and full sleeves.  Couldn't figure out how to make a bonnet last minute, so I went with a flower headband I made that morning.  Just sewed 4 long ruffles, rolled them into a flower, and hot glued onto a piece of felt.  I pinned that piece to my hijab.  For "bangs" I used an under piece that matched her hair color. Throw in her usual accessories: black hand bag and a plate of baked goods and there you have Hijabi Amelia Bedelia.  Boom.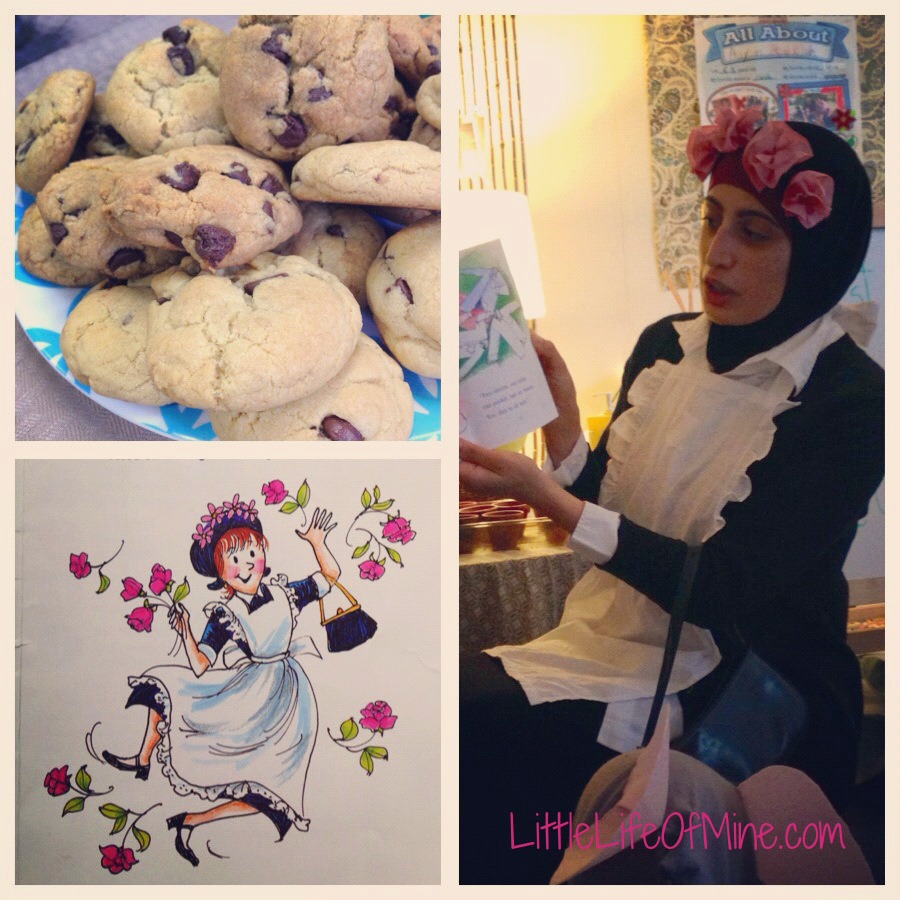 Miss Frizzle and Amelia Bedelia in hijab.  Muslim teachers across the country no longer have an excuse! Any character can be hijabified!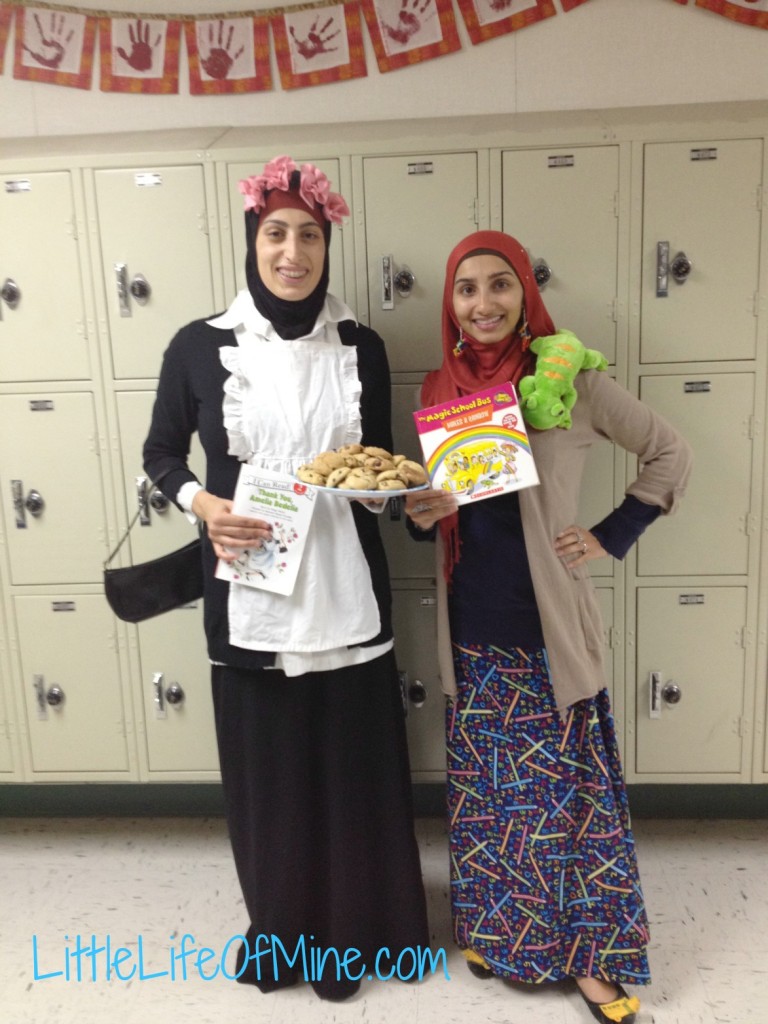 Is it too early to be thinking about next year's costume?