I'm kind of obsessed with wall art. I typically have more things to display than I have wall space.  More often than not, my absolute favorites always find an immediate place on my walls while the others sit around until inspiration strikes and I find the perfect location.
Majority of the pieces hanging on my walls have a special meaning to me. They're either items I've collected during my travels, something sentimental, or perhaps it's just a unique piece I really, really love!
One of my current favorites is a photo canvas I received from Easy Canvas Prints a couple of years ago. It featured an image of the Dome of the Rock that I took while vacationing in Palestine. I loved that it captured the memory of that trip beautifully and turned it into a one of a kind piece of art for my walls. It's one of the top commented on pieces in my home!
I couldn't be more thrilled when Easy Canvas Prints contacted me to review more canvases. This time in various sizes! I was eager to work with them again because the quality of my last canvas was seriously awesome.
I submitted an image that I had taken in Malaysia earlier this year, as well as pictures my sister Iman had taken while vacationing in Spain recently.  I couldn't wait to fill my  home with gorgeous canvases featuring my favorite Islamic art patterns!
I was surprised when my first canvas arrived in less than perfect quality.  Customer service quickly stepped up and took care of me! My canvas was replaced and the second one came in with the great quality I had originally expected from Easy Canvas Prints.
These days anyone can just walk into a big box store and buy pretty wall art off the shelves. The problem with that is that anybody and everybody can walk into a big box shop and buy the same exact items for their home.  Soon homes just begin to look similar with no sense of character or charm that reflects the homeowner's personality. That's what I love about Easy Canvas Prints, my images are used to create my own personal art. They are a reflection of my experiences and of the things I love! One look at my recent collection of canvases and anyone will automatically know "those are so Amnah!".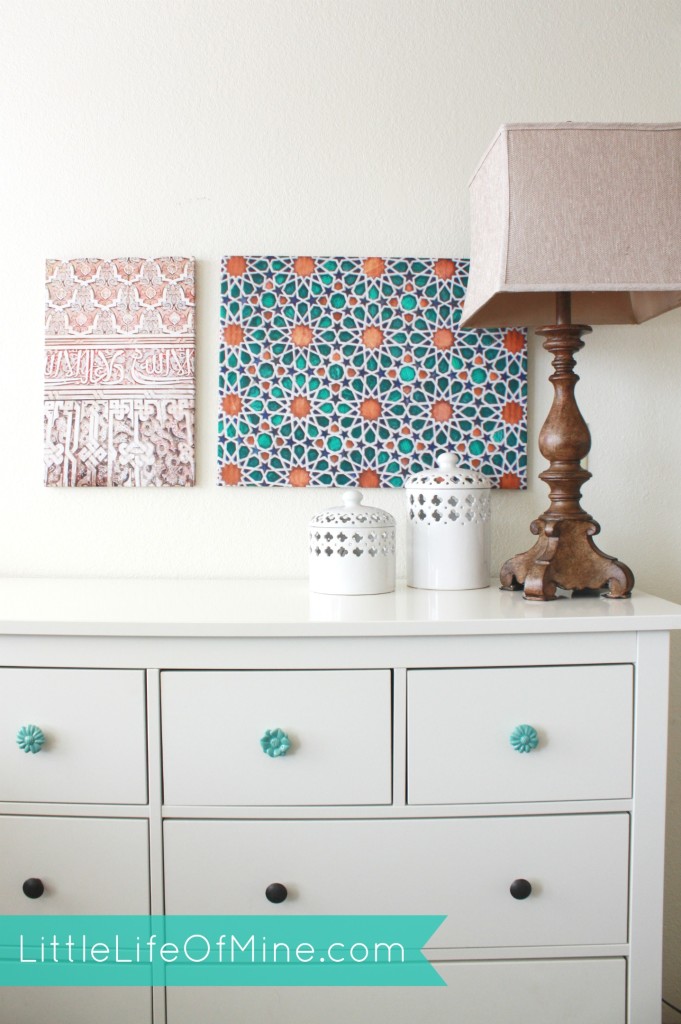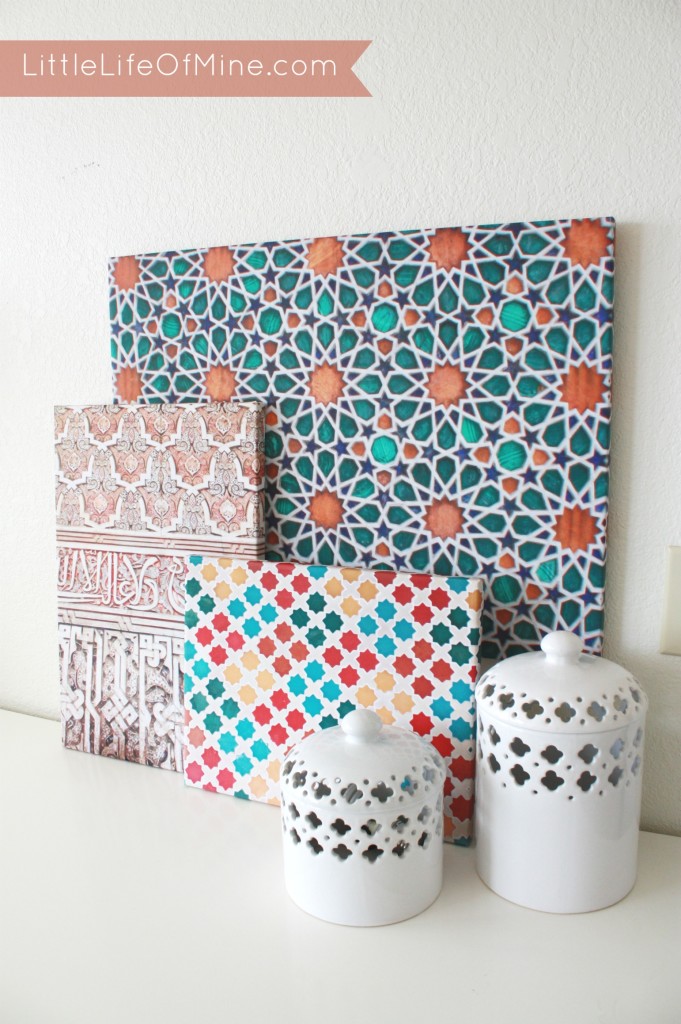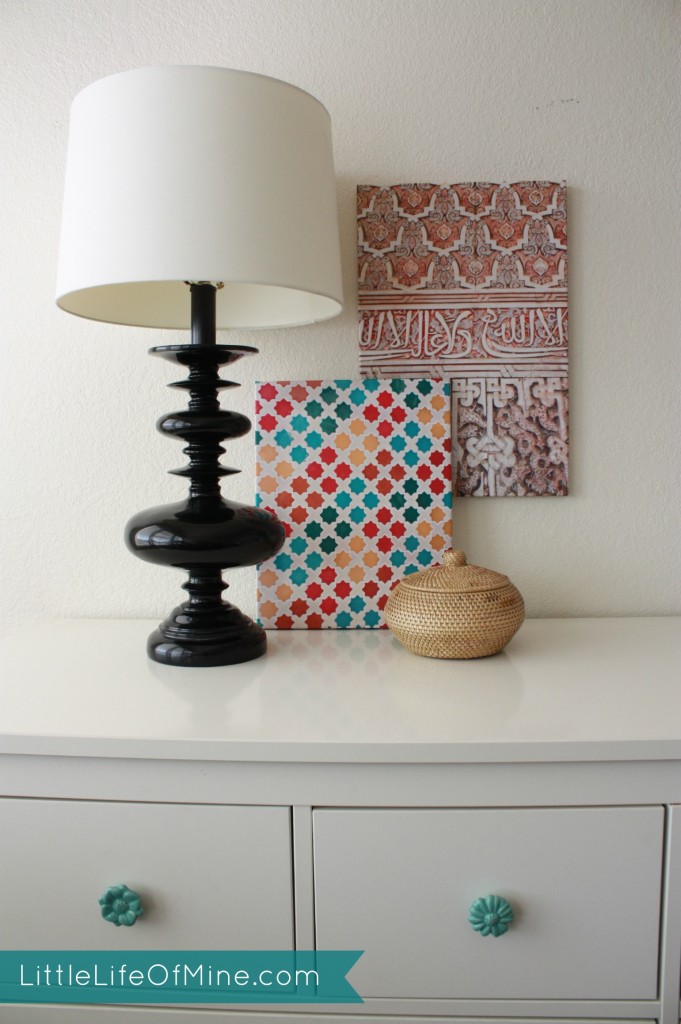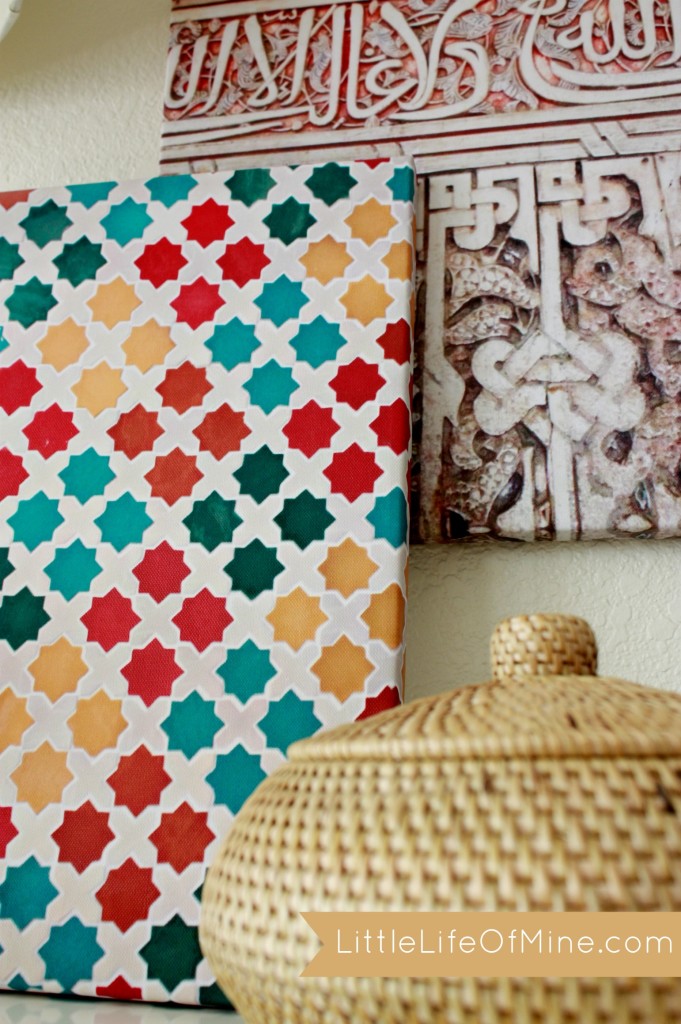 Using the Rafflecopter form below, enter to win 1 8×10 Easy Canvas Prints.
This Little Life of Mine received complimentary canvases from Easy Canvas Prints. The opinions and thoughts reflected in this post are entirely of my own.